Imagine this: your big day is around the corner, and you want to find the right tailor to get a suit made. After hours of searching for 'best suit tailor in Singapore', you shortlist a few tailors based on your requirements. Subsequently, you visit these stores, to understand how tailoring works (if you have not been to a tailor at all) and to touch and feel the fabrics. It is somewhat painstaking but, you want to get the best deal for that big day. To help you shorten the process, we share some commonly asked questions and tips:
Frequently Asked Questions
Should I wear a three-piece suit for my wedding?
This will depend on your personal style. We think a three-piece suit makes the wearer's physique more flattering. But, if there are not many other occasions for you to wear a vest and you want to be practical, a two-piece suit works as well.
How much does a tailored suit cost?
How long does it take to tailor a suit for the wedding?
Which colour is best for a wedding suit?
Are tailored suits worth it?
What is the ordering process at a tailor?
Who is the best tailor in Singapore?
Is it worth tailoring a cheap suit?
What is the difference between a cheap and an expensive suit?
Should I rent or buy a suit?
We hope we have answered most of your questions above! If you have more questions, feel free to drop us a message 👇
Now, let us share some of our most useful wedding style tips & fabric recommendations with you:
Suit colours: Navy or charcoal grey fabrics are ideal, as these are classic colours that will co-ordinate well with your bride's trousseau and will look great for your photo-taking sessions. We would recommend a fabric like Wool-mohair blend, as the mohair confers a soft sheen, adding a luxurious touch to your suit.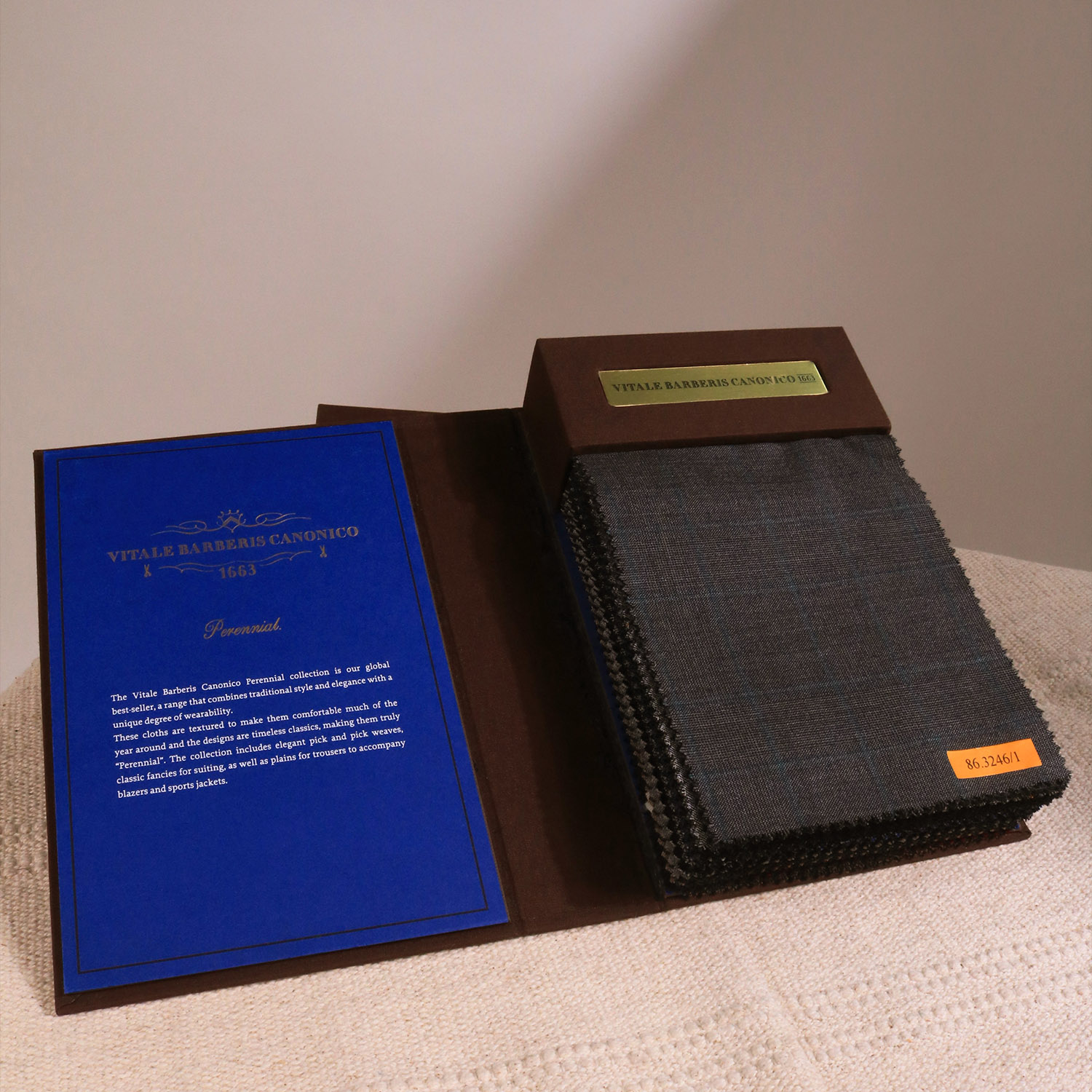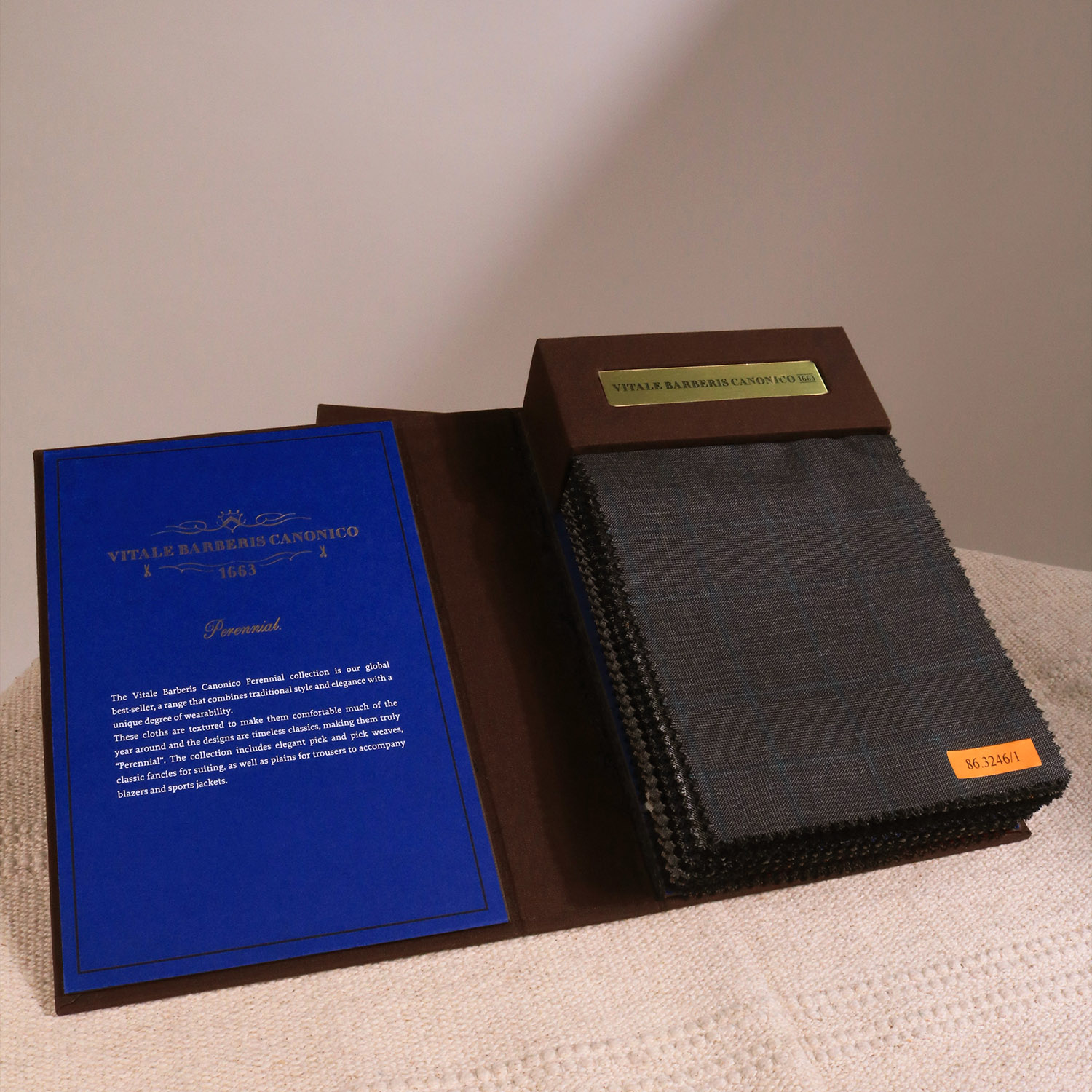 Vitale Barberis Canonico Perennial
2-piece suit: from $2230
3-piece suit: from $2890
Our entry level, Super 110 full wool recommendation. VBC fabrics are entirely made in Italy – from the town of Biella, where various legendary fabric brands such as Loro Piana and Piacenza, got their start. The VBC Perennial range features fabrics that are well-balanced at an appropriate weight (270gsm) for our weather.
Book Appointment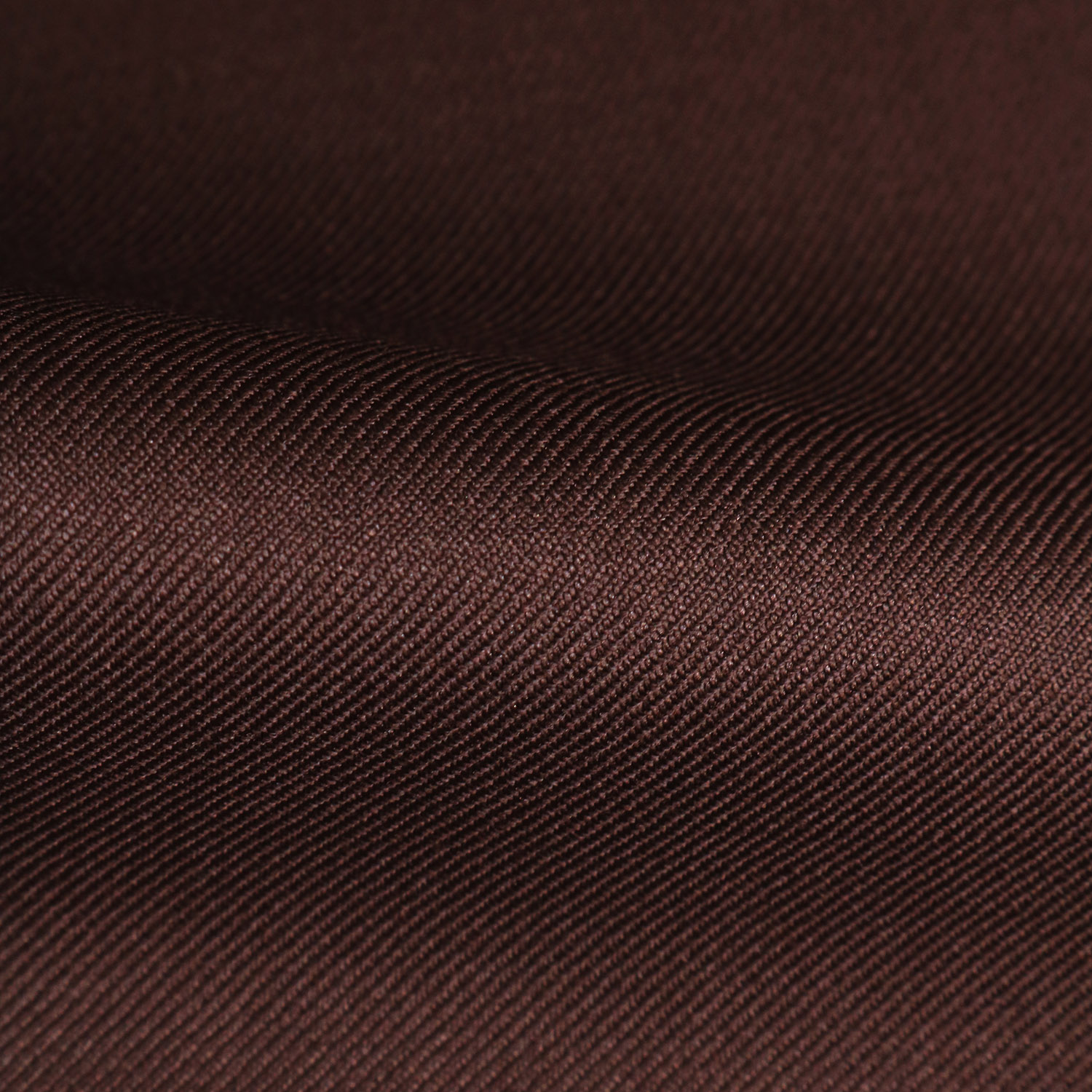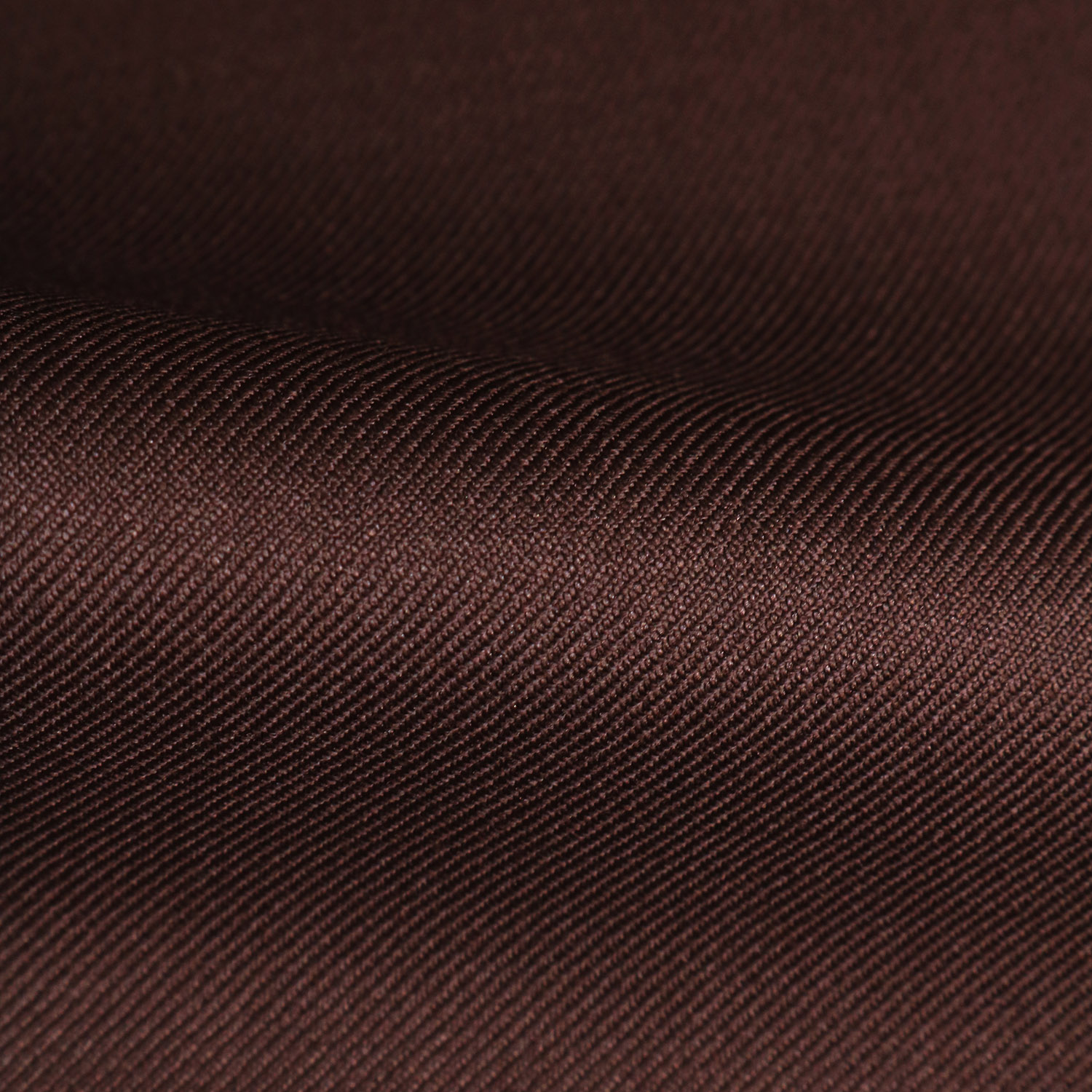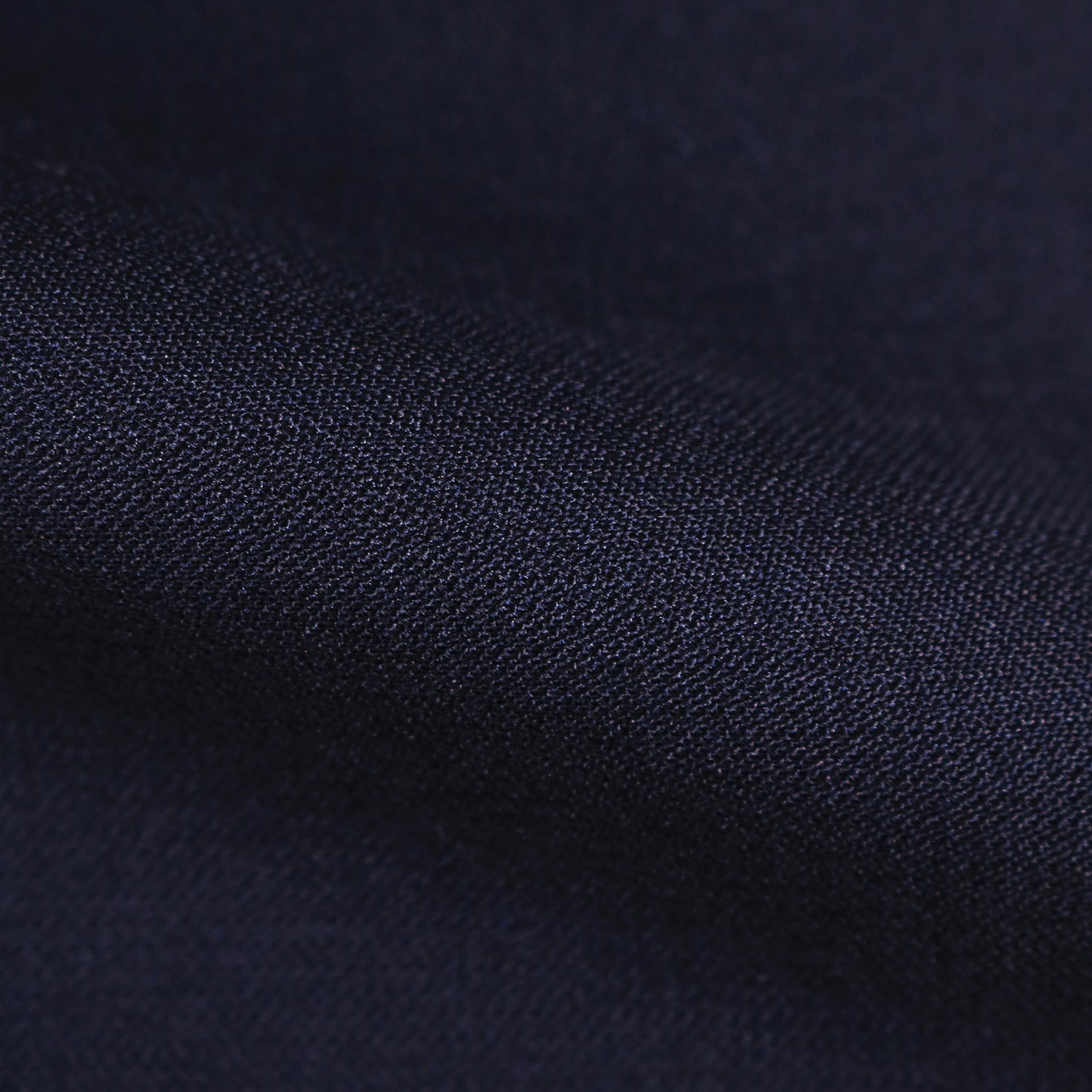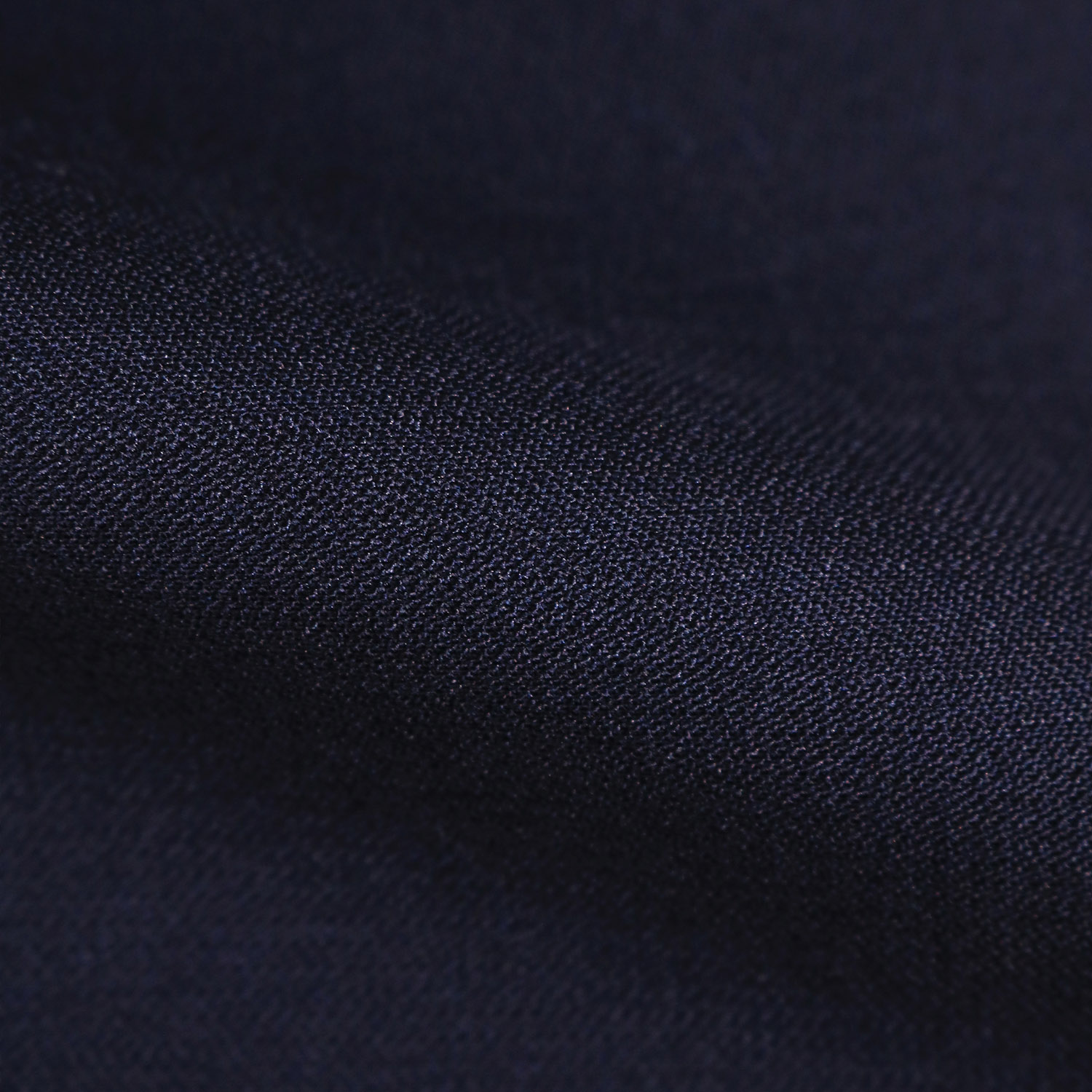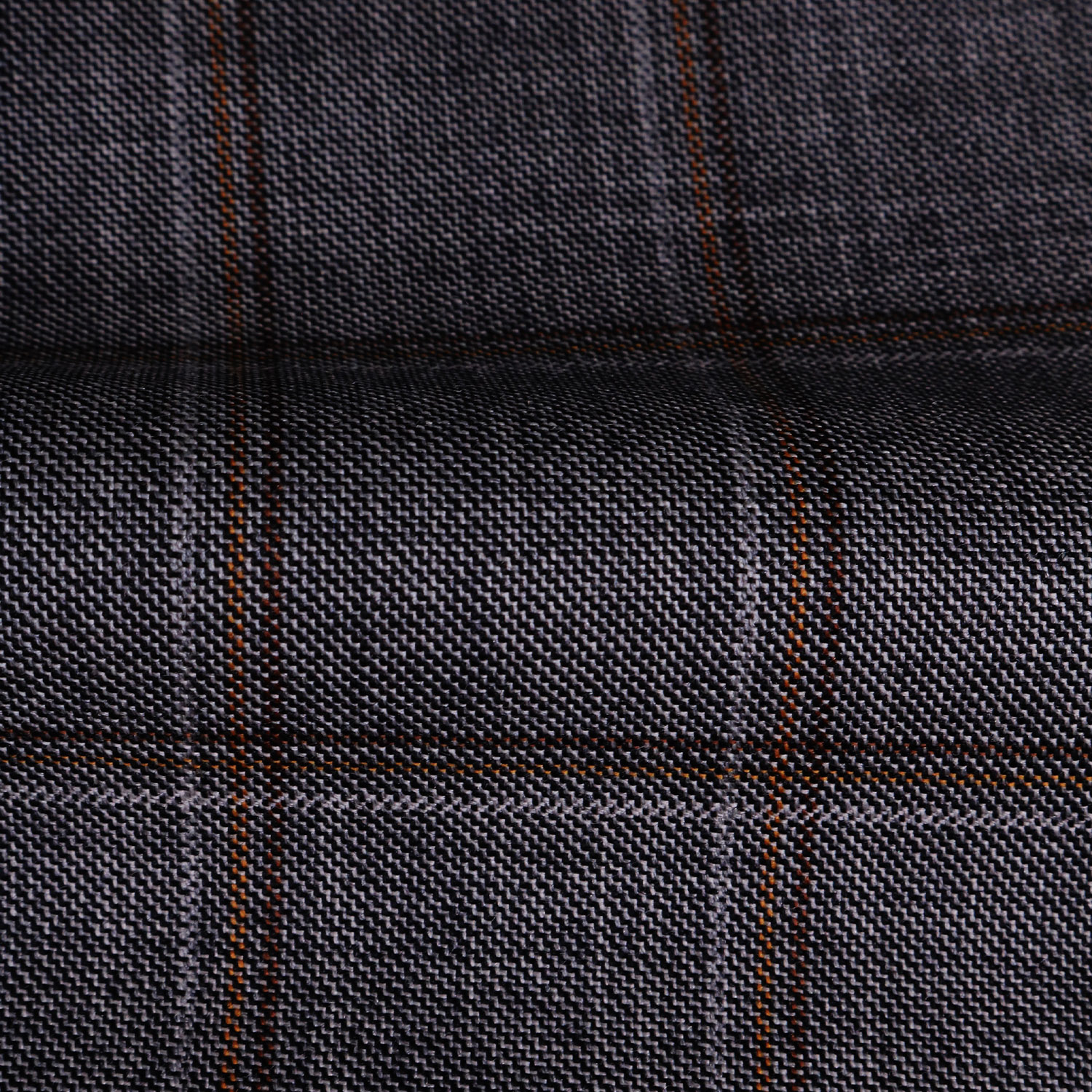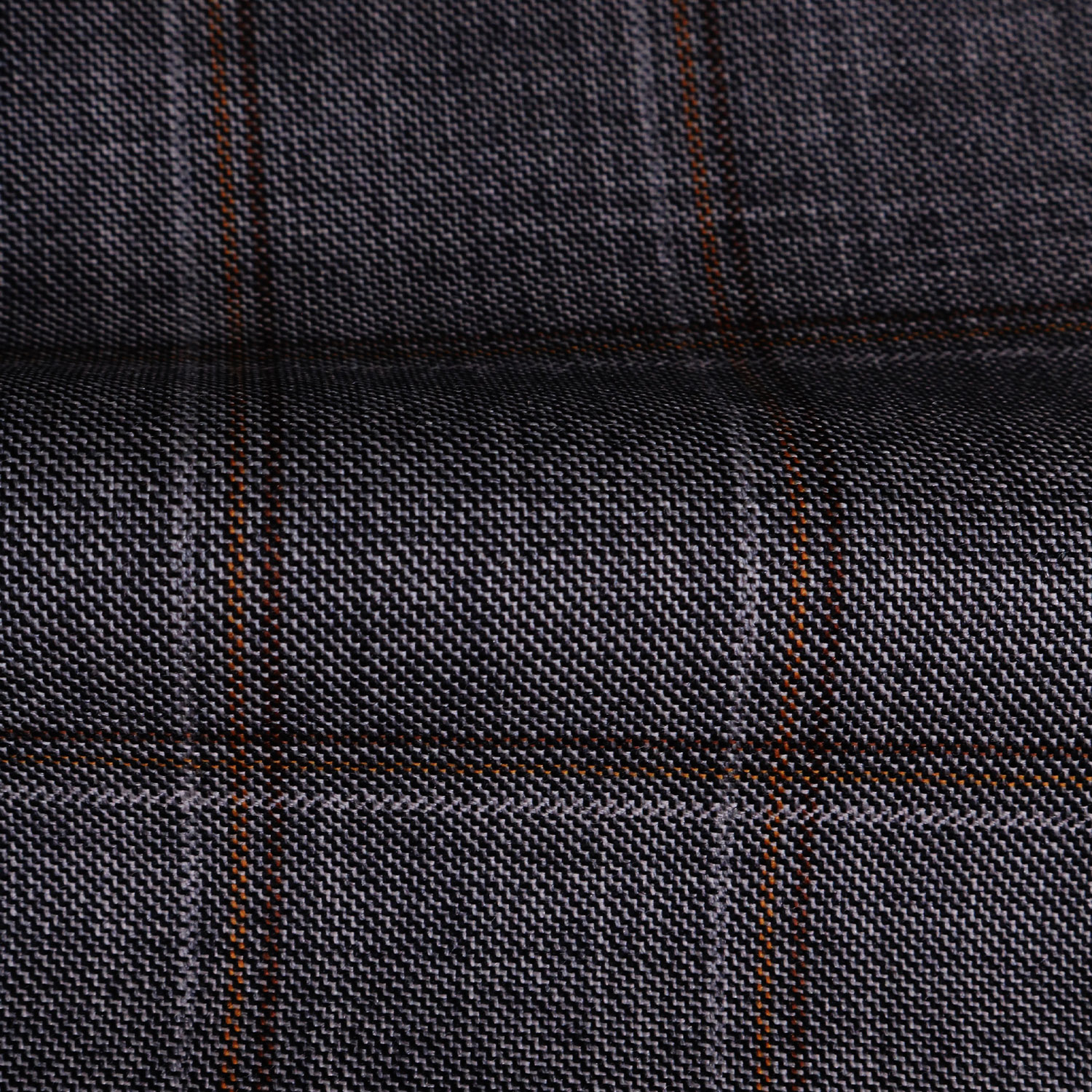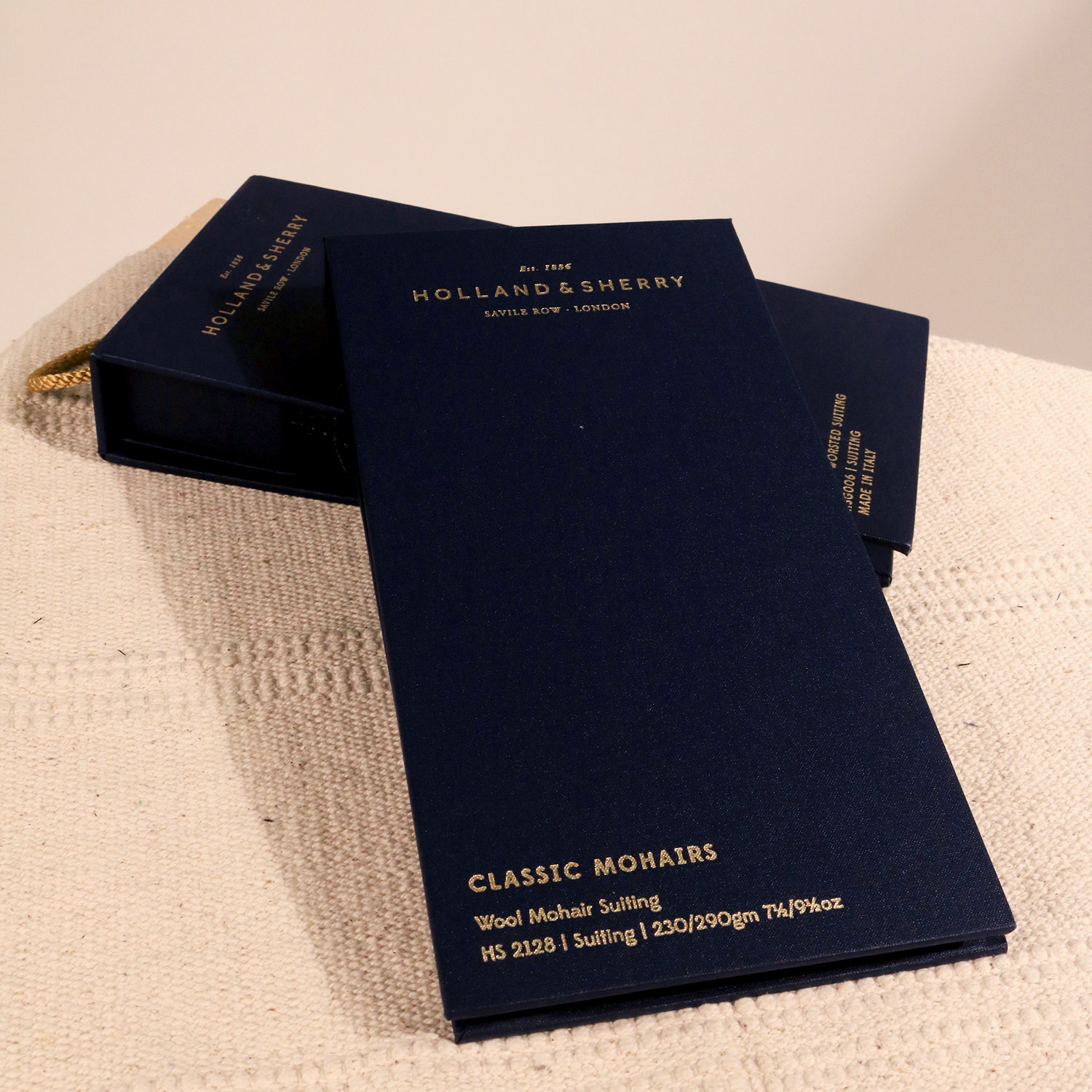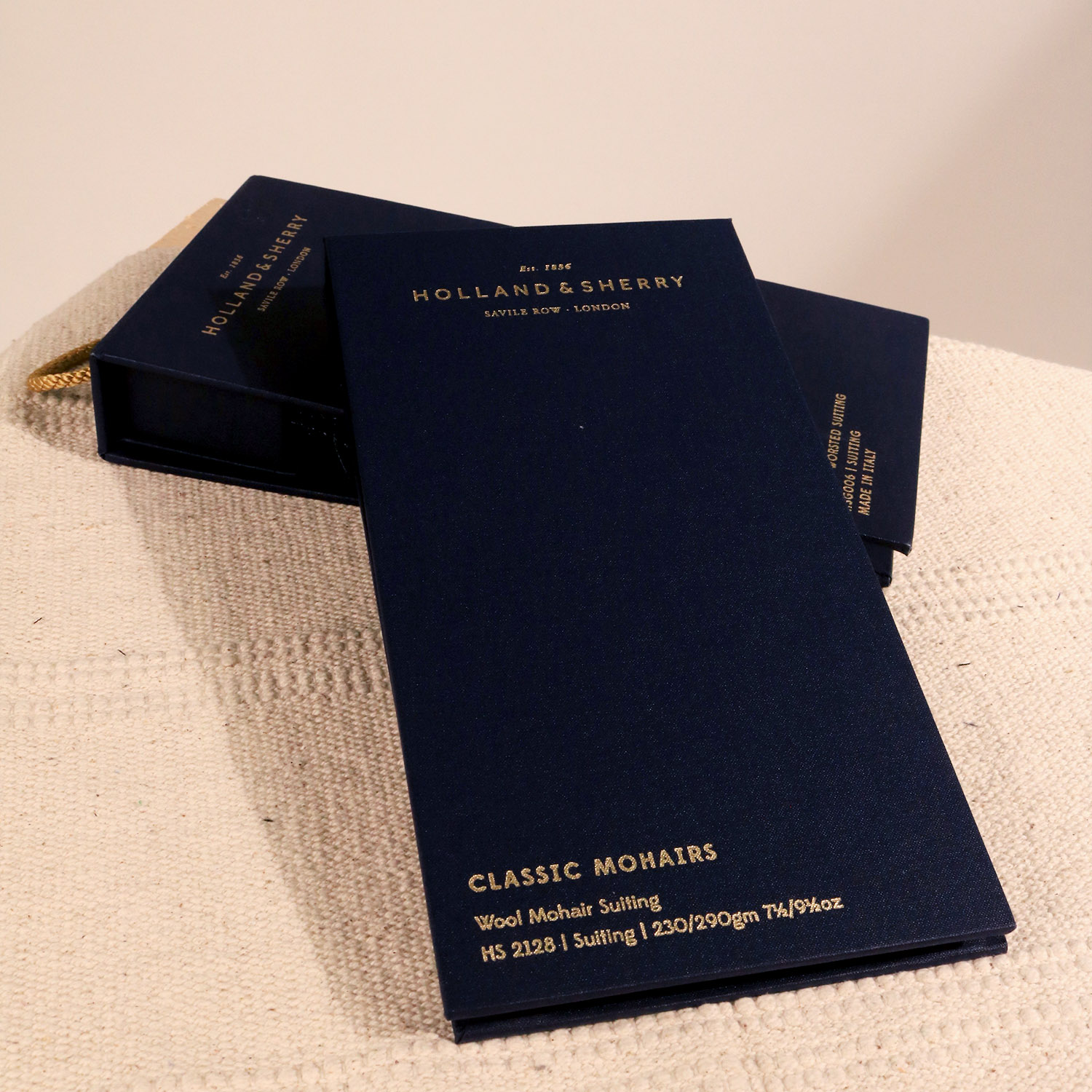 Holland & Sherry Mohair
2-piece suit: from $2800
3-piece suit: from $3620
A wool-mohair suit has a higher shine compared to a pure wool suit, while looking more elegant than shiny.
Book Appointment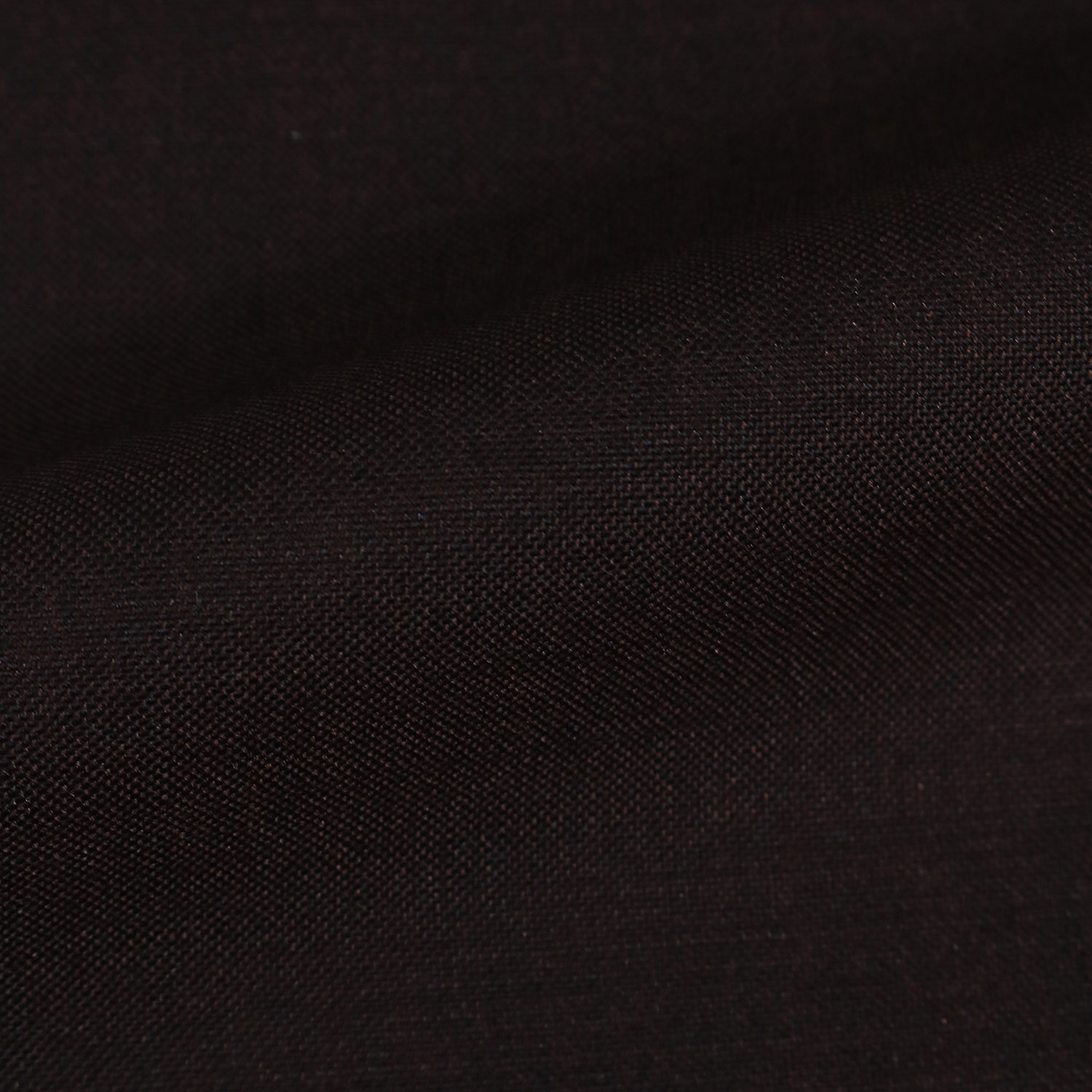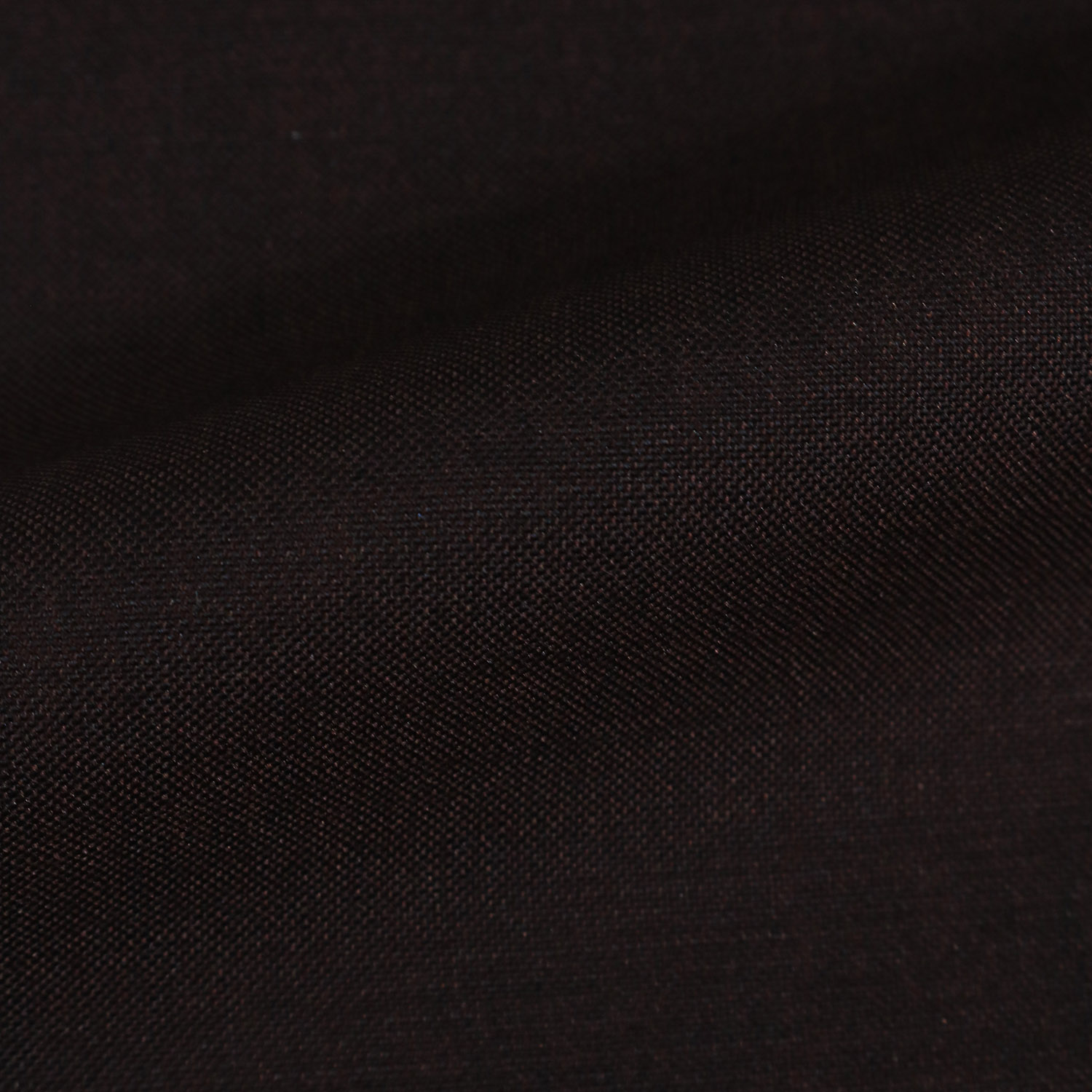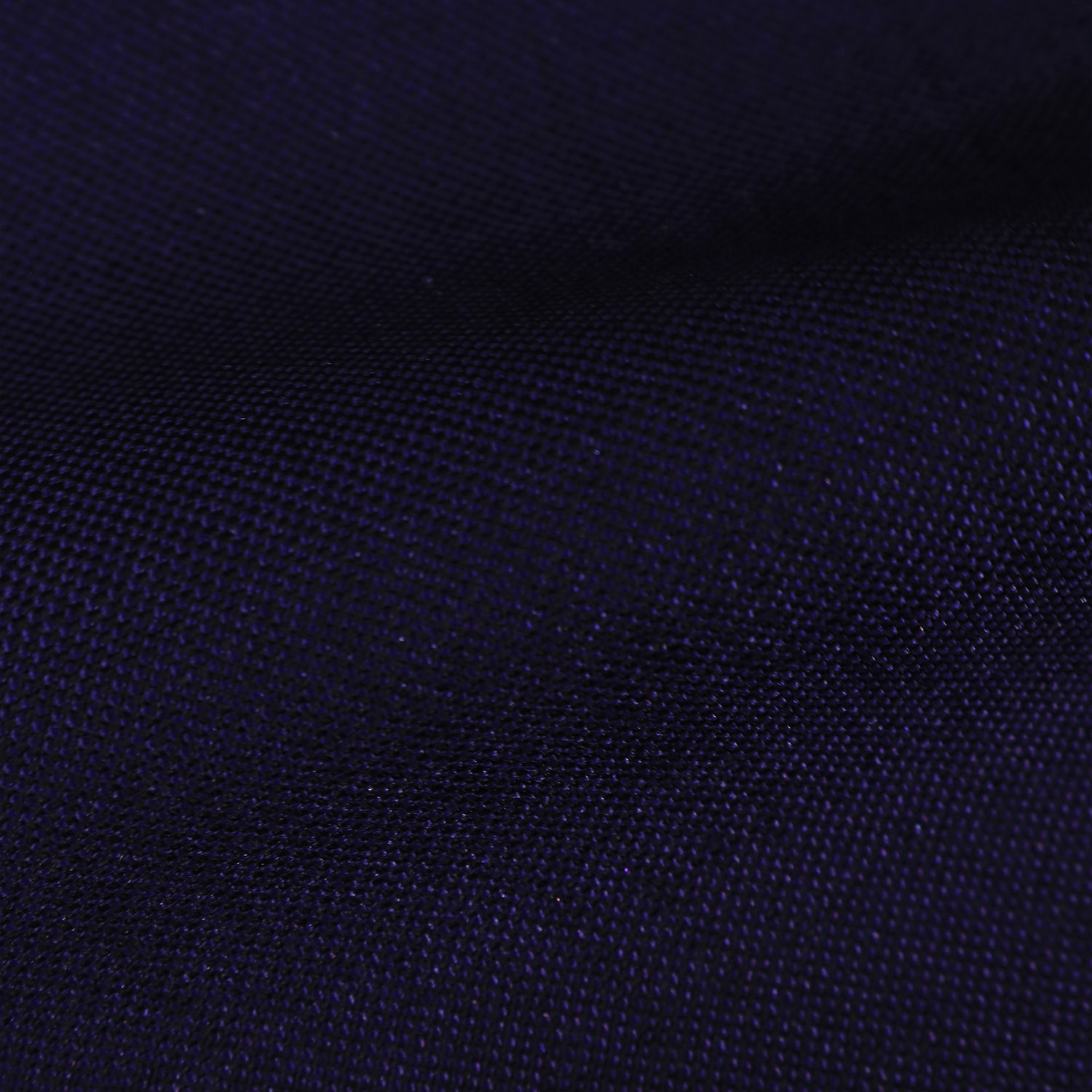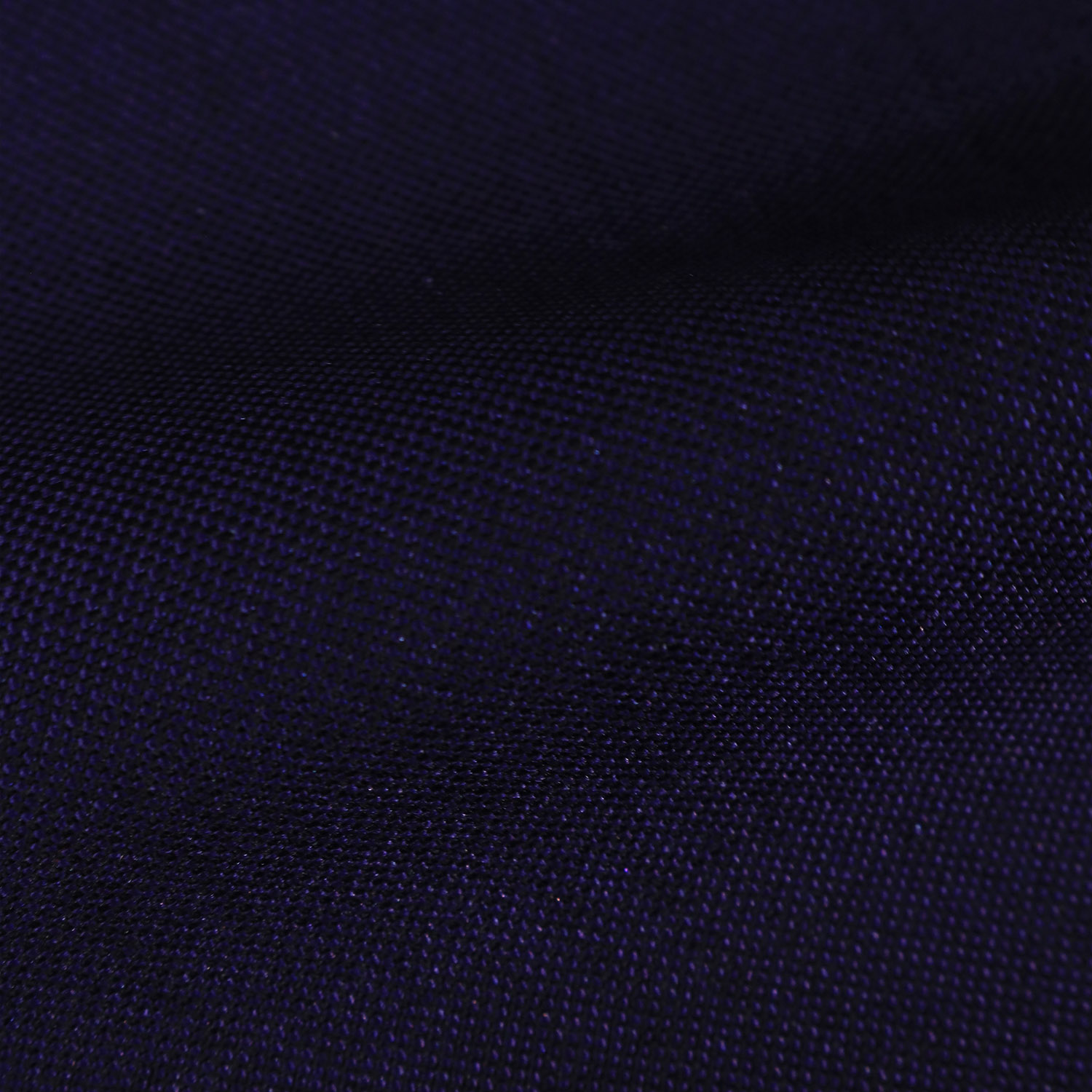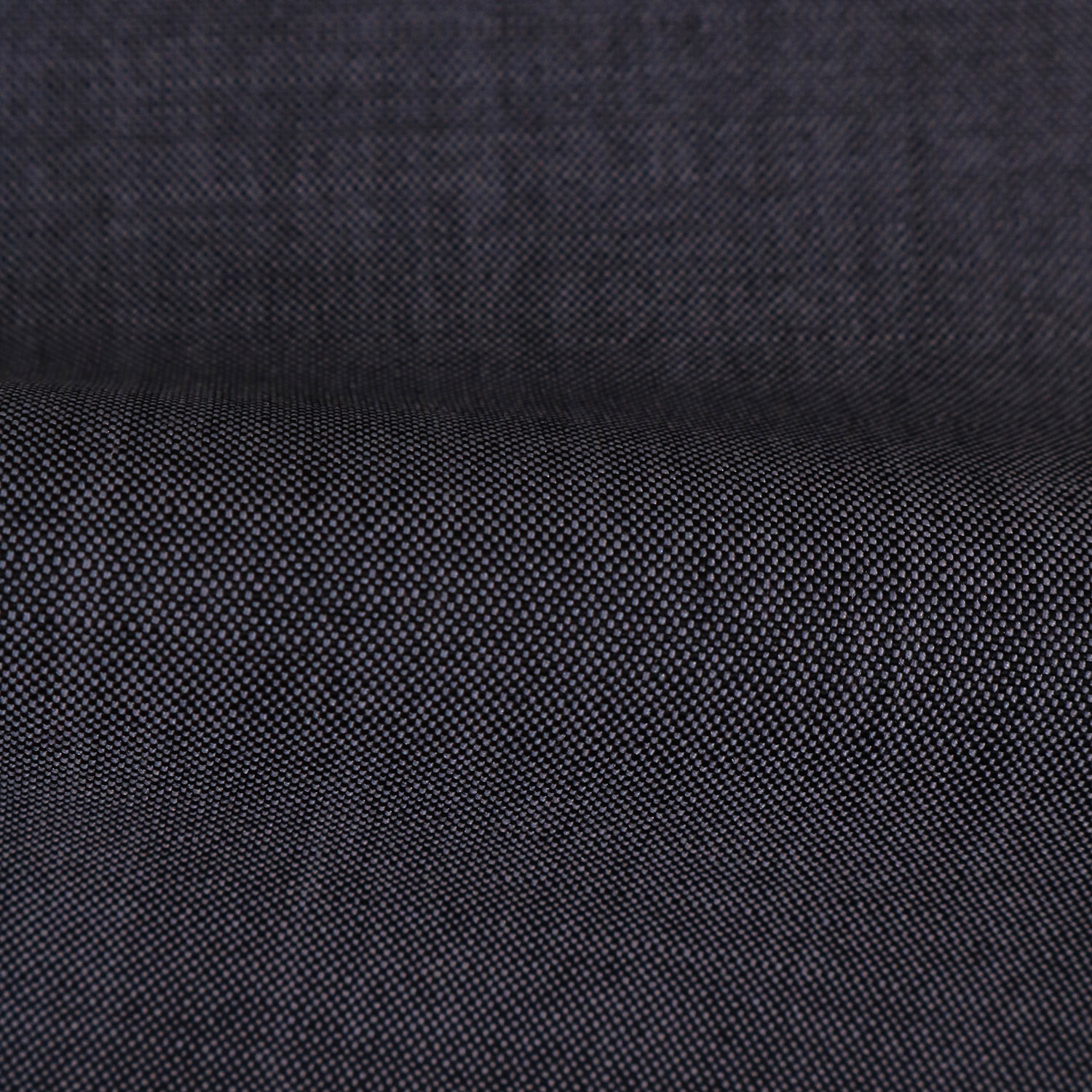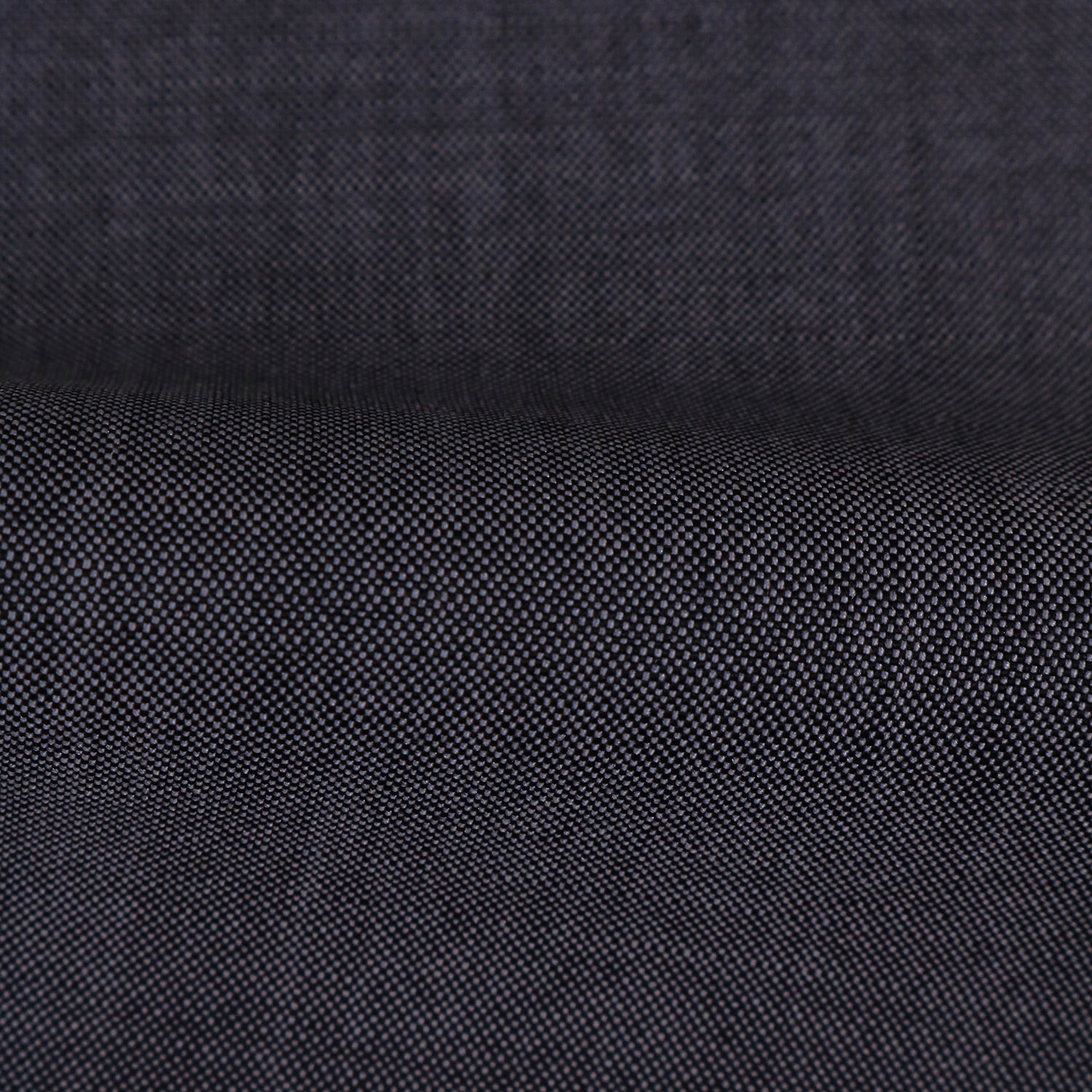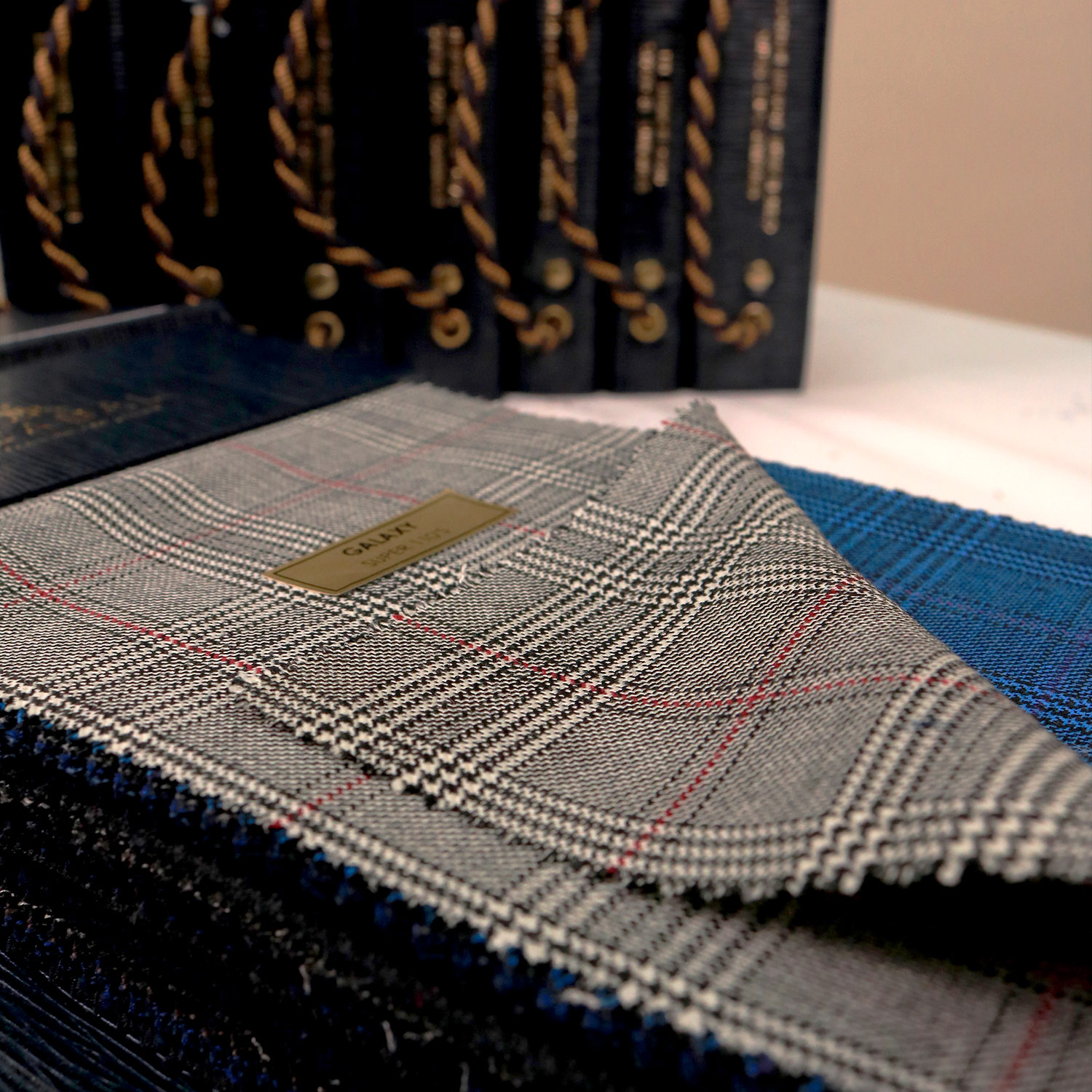 Scabal Galaxy
2-piece suit: from $4090
3-piece suit: from $5290
A brand synonymous with luxury tailoring, this collection features a special Scabal 'bloom' finishing that confers the suit a soft, luxurious sheen.
Book Appointment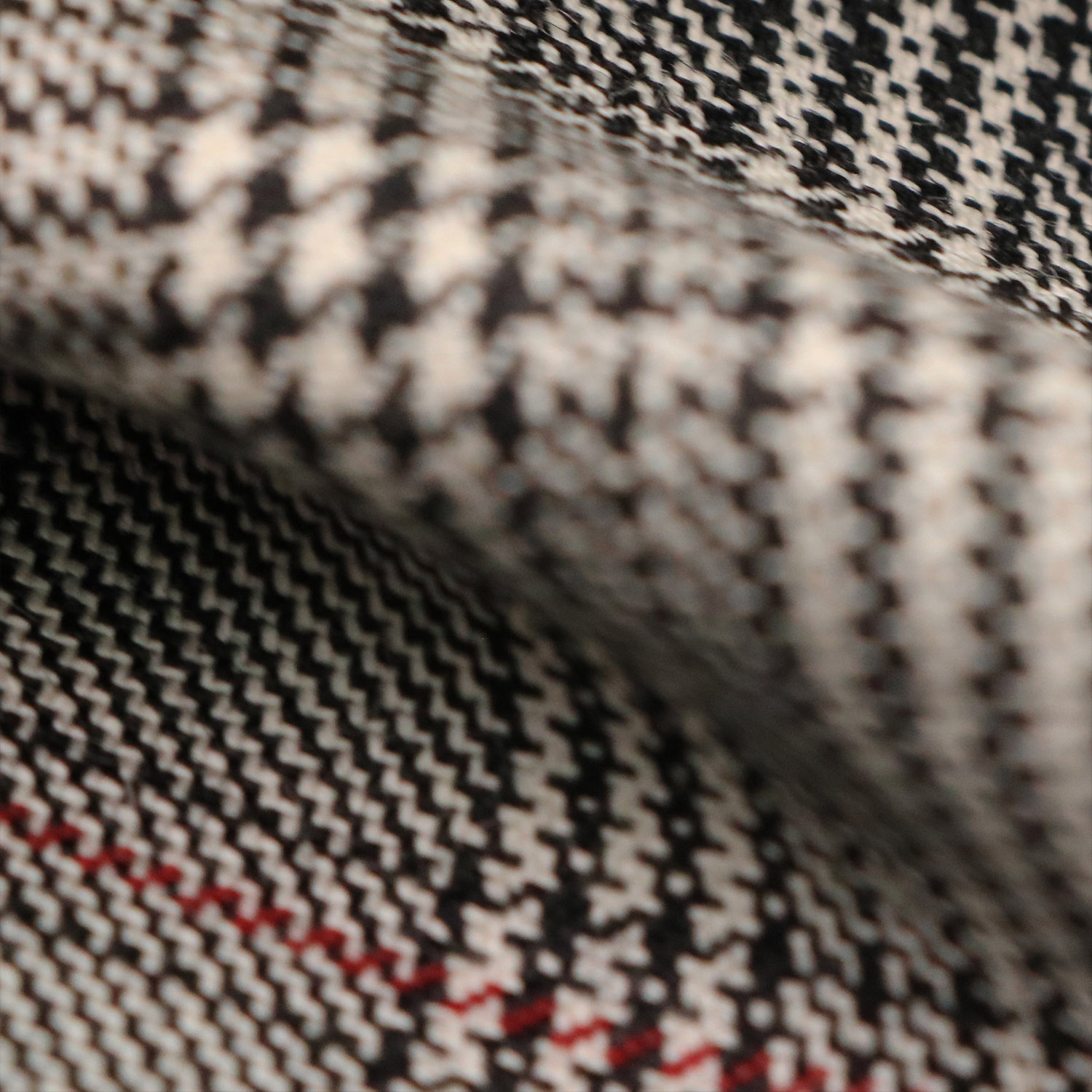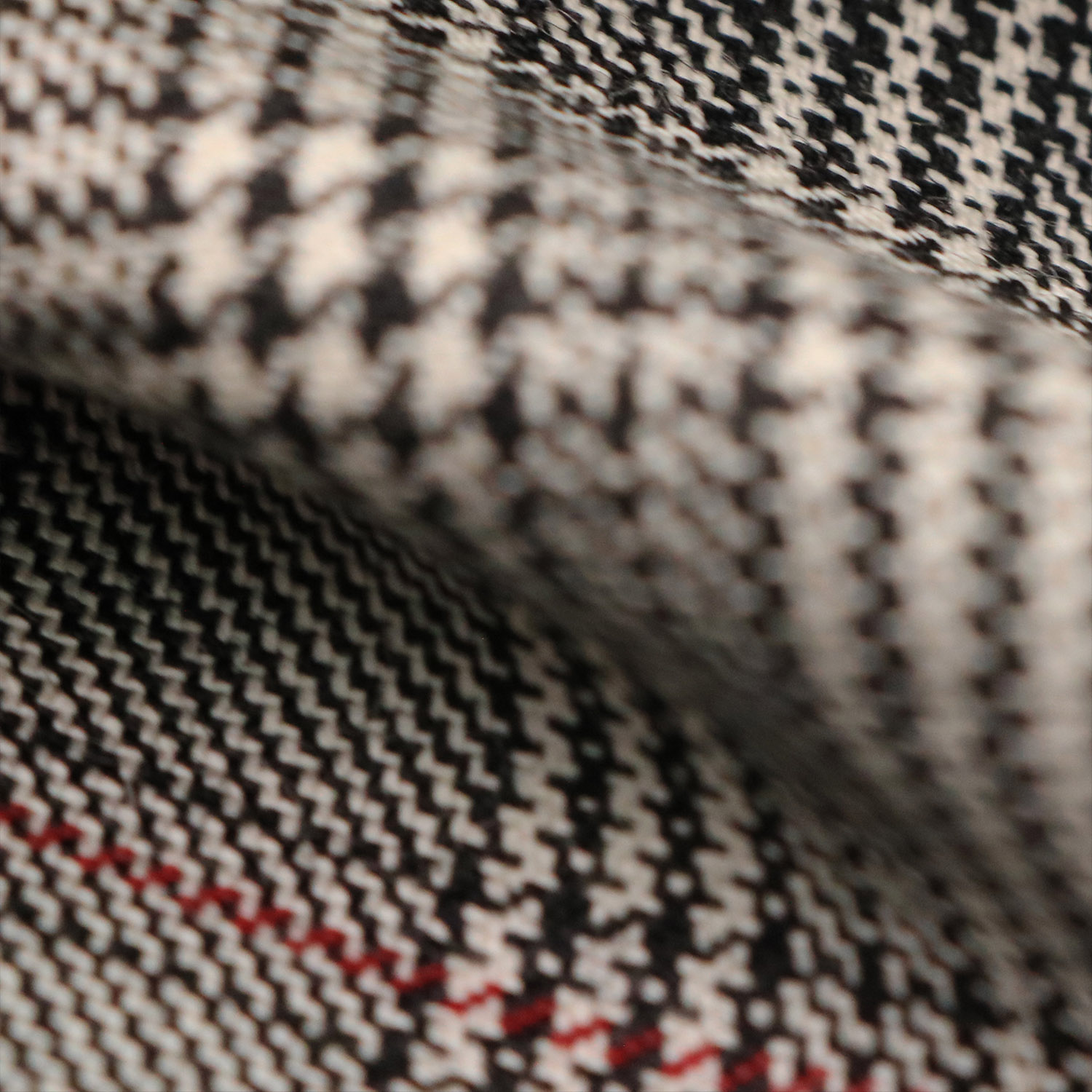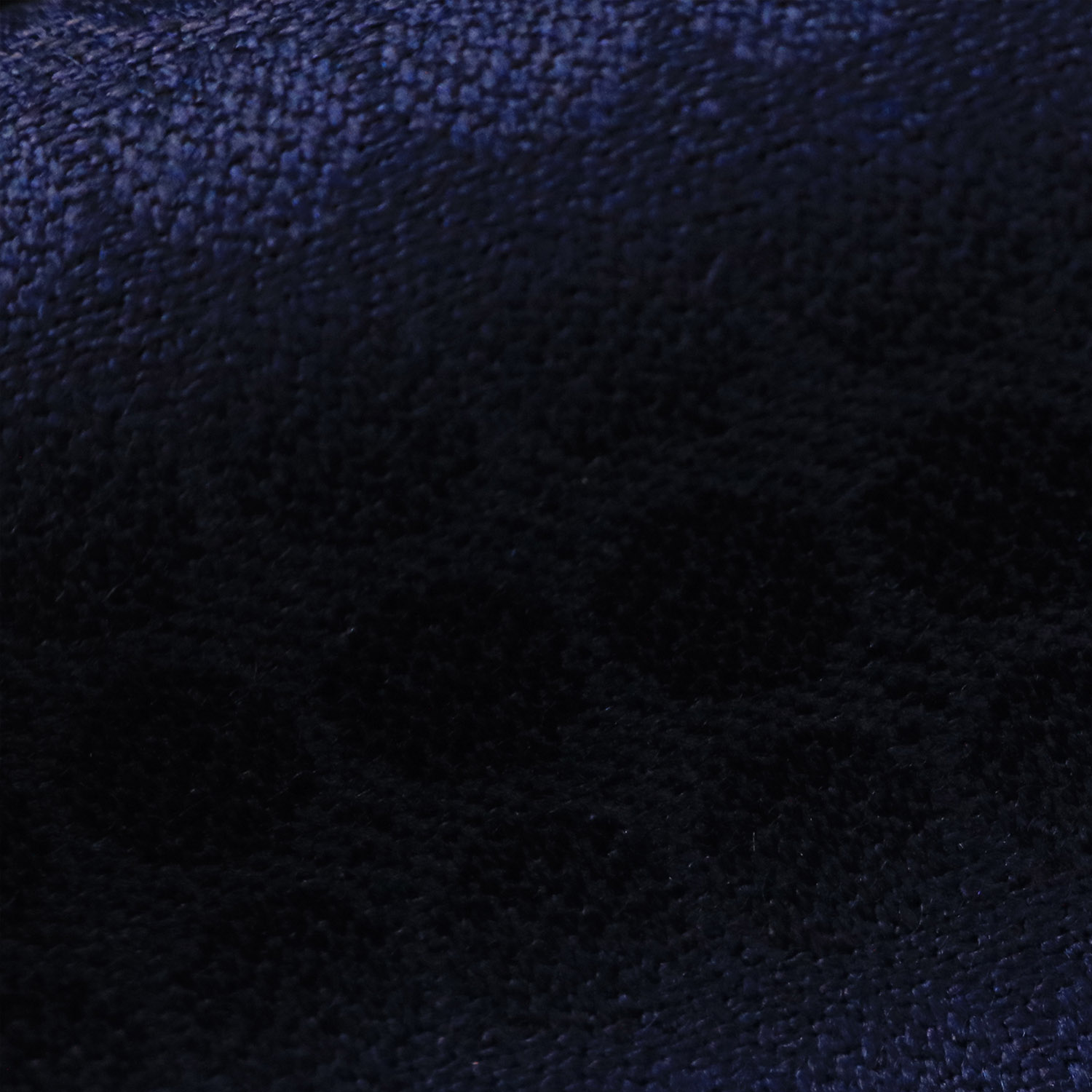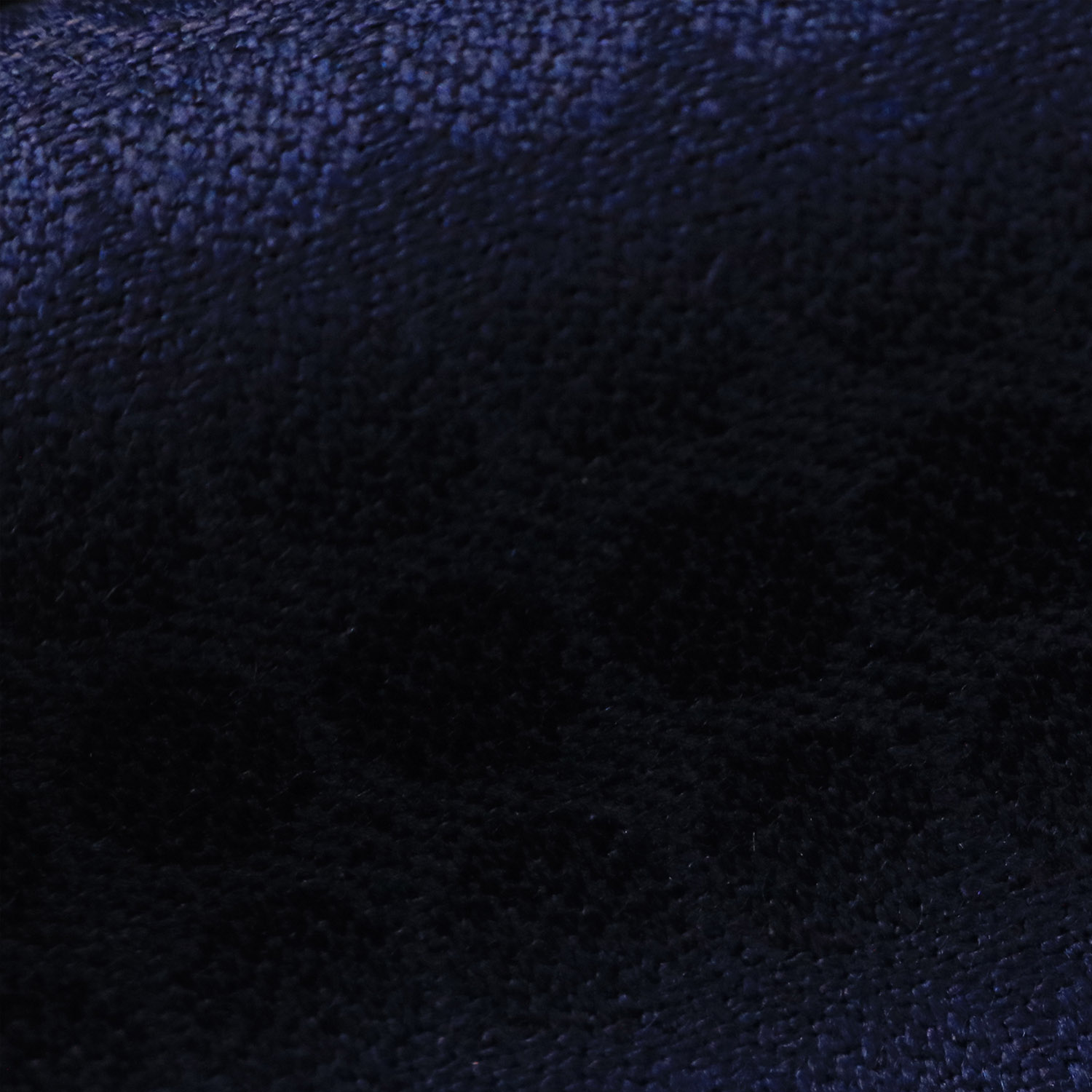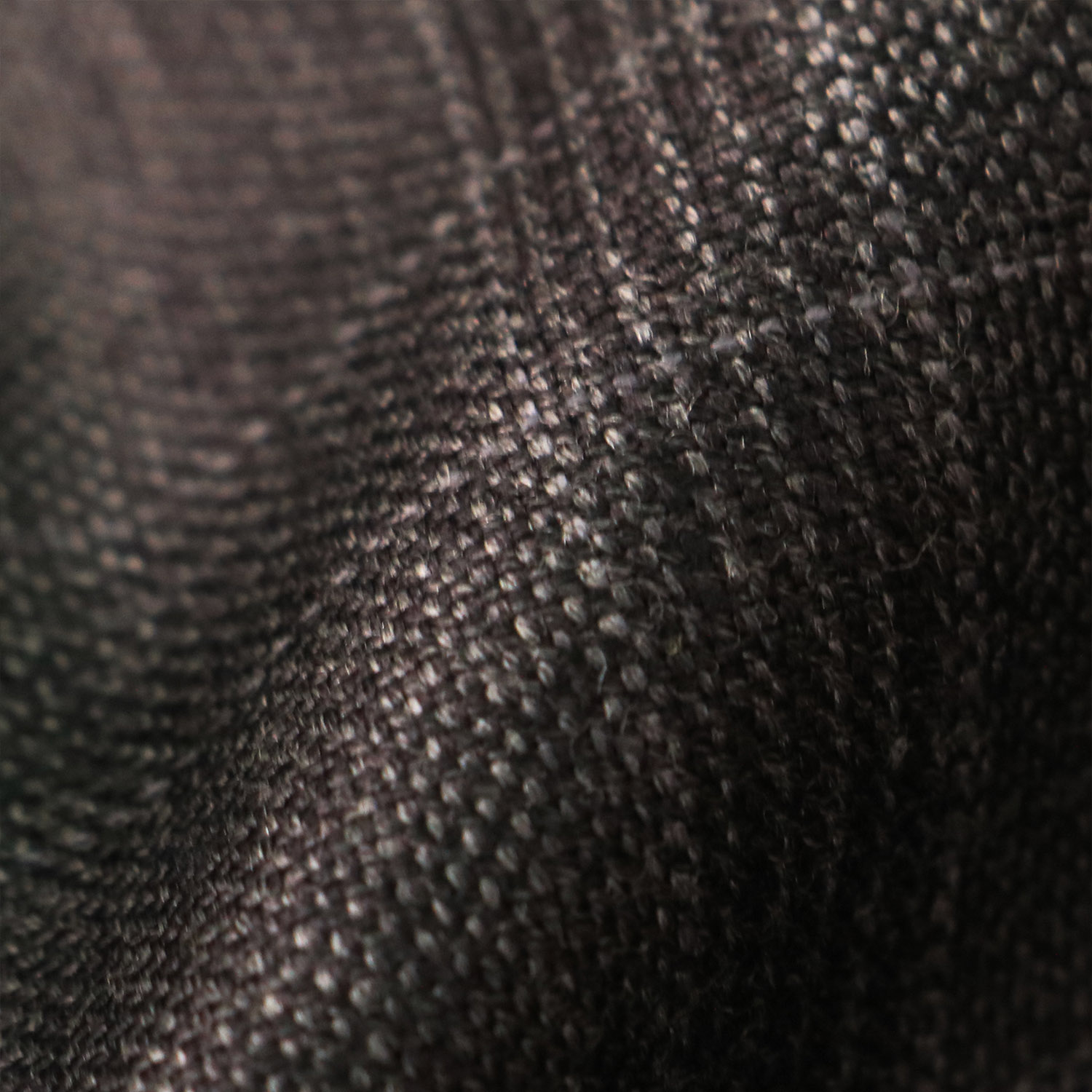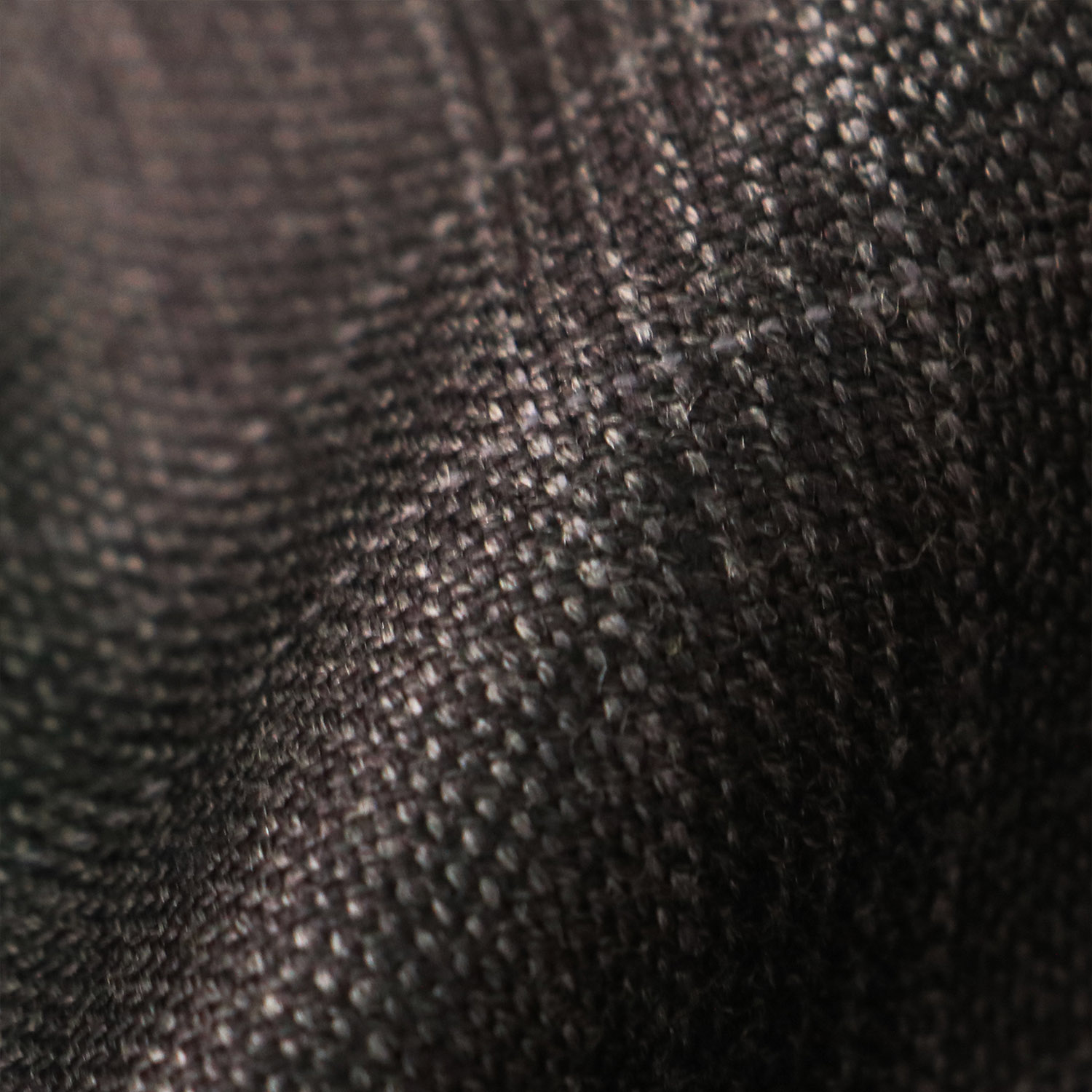 A Tuxedo does not have to be in black after Daniel Craig donned a midnight blue Tux and started a trend.
Suit colours: go with dark colors (think black, midnight blue, deep burgundy) to signify the importance of the occasion.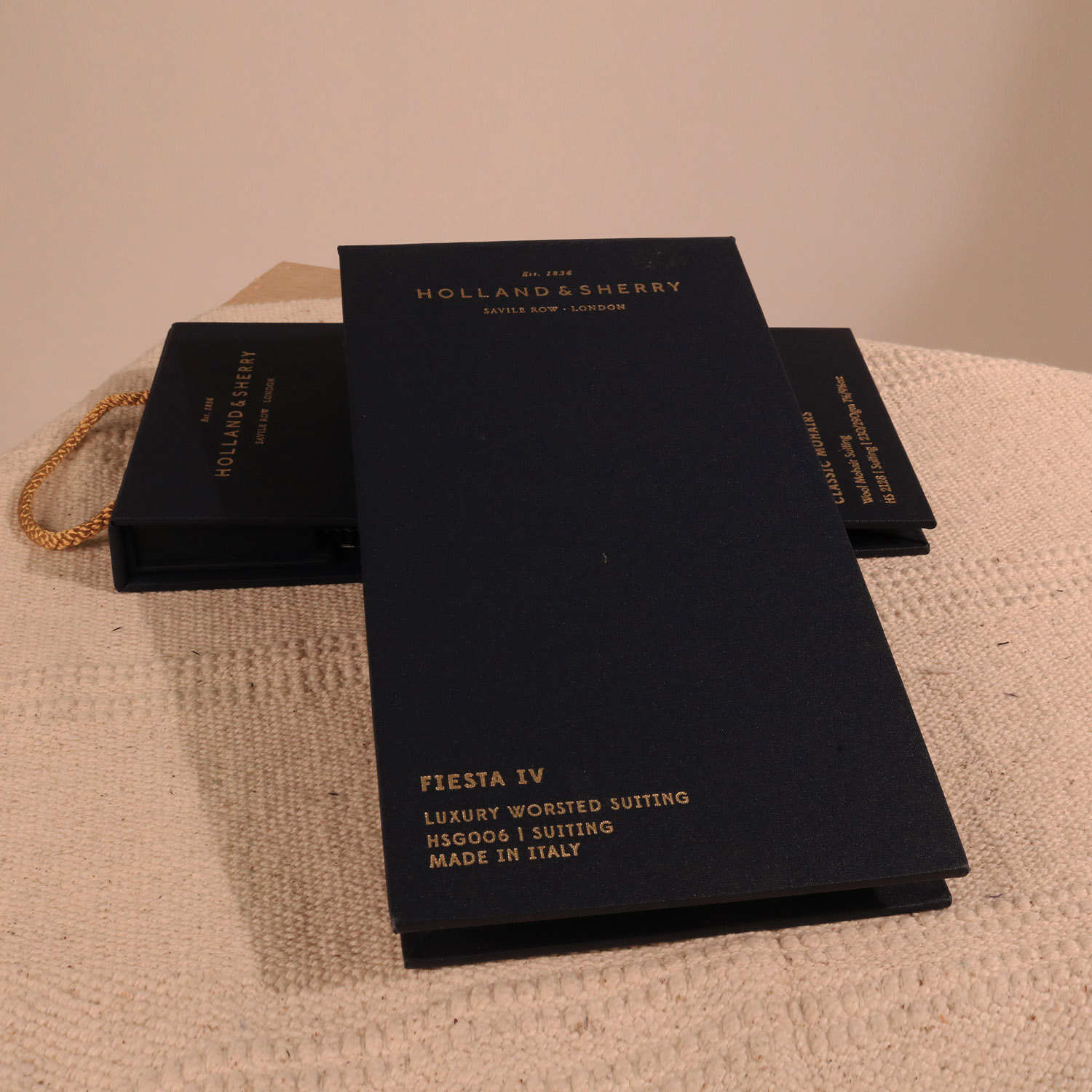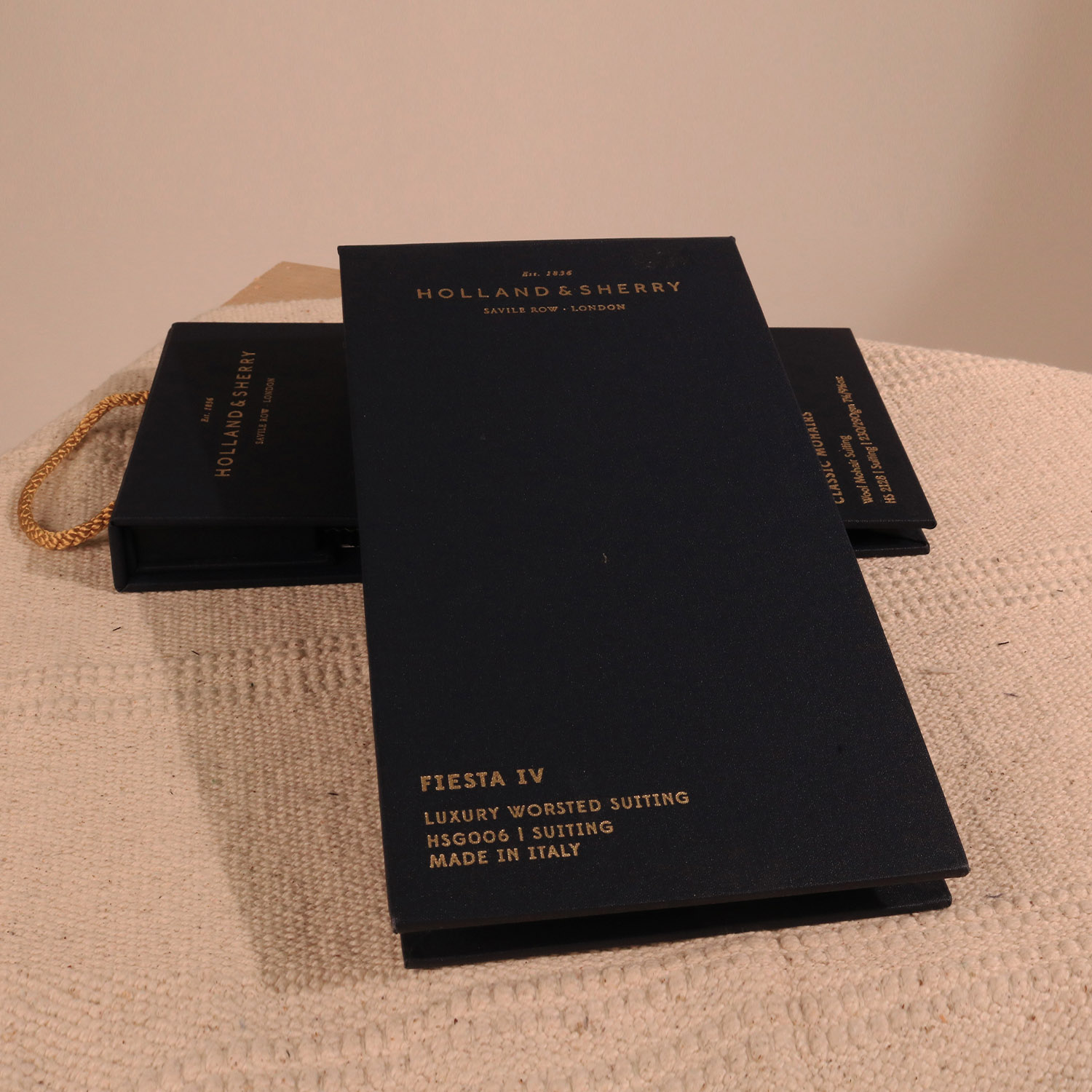 Holland & Sherry Fiesta IV
2-piece suit: from $2570
3-piece suit: from $3250
Featuring Super 150s wool: all-round, high quality fabrics with excellent weight and hand-feel.
Book Appointment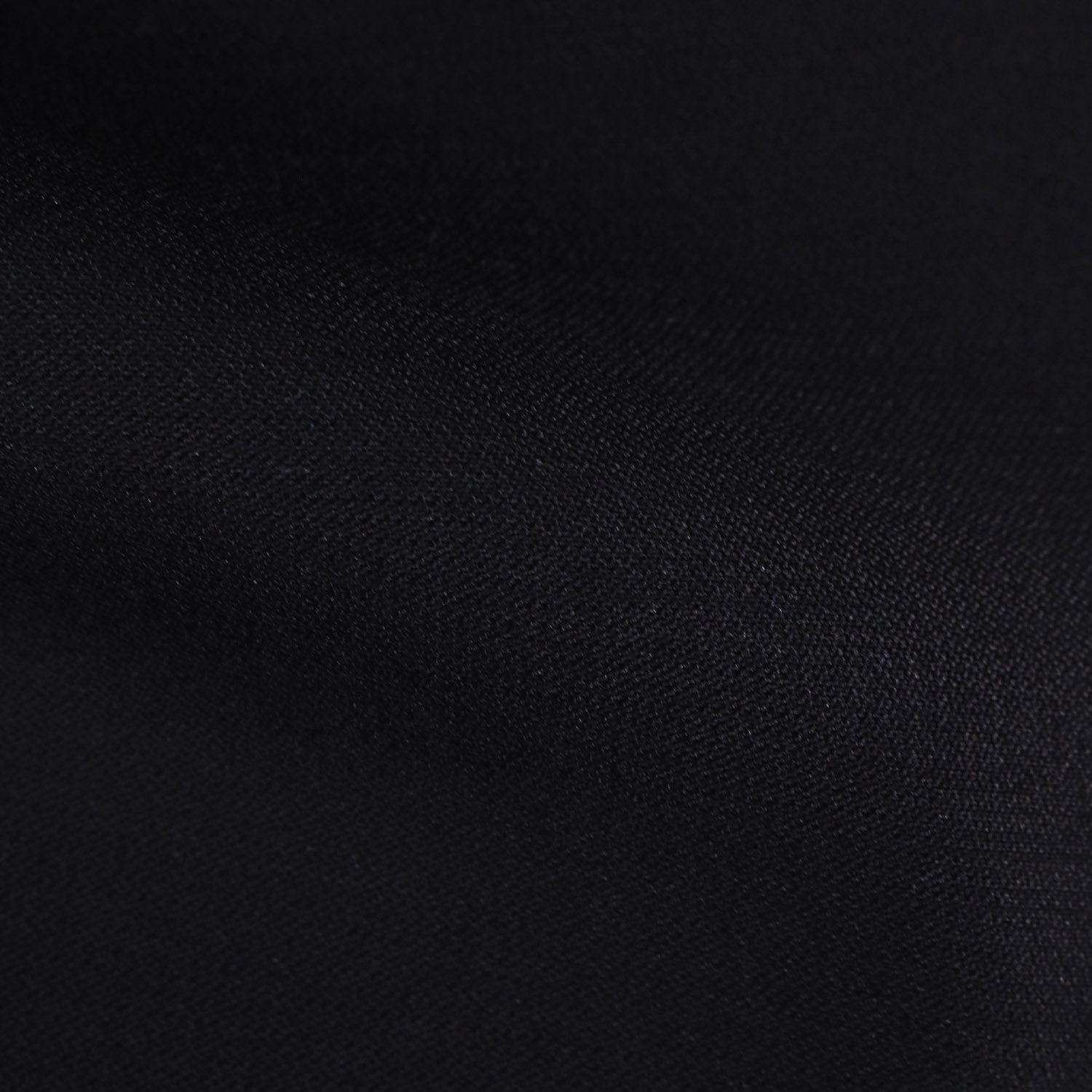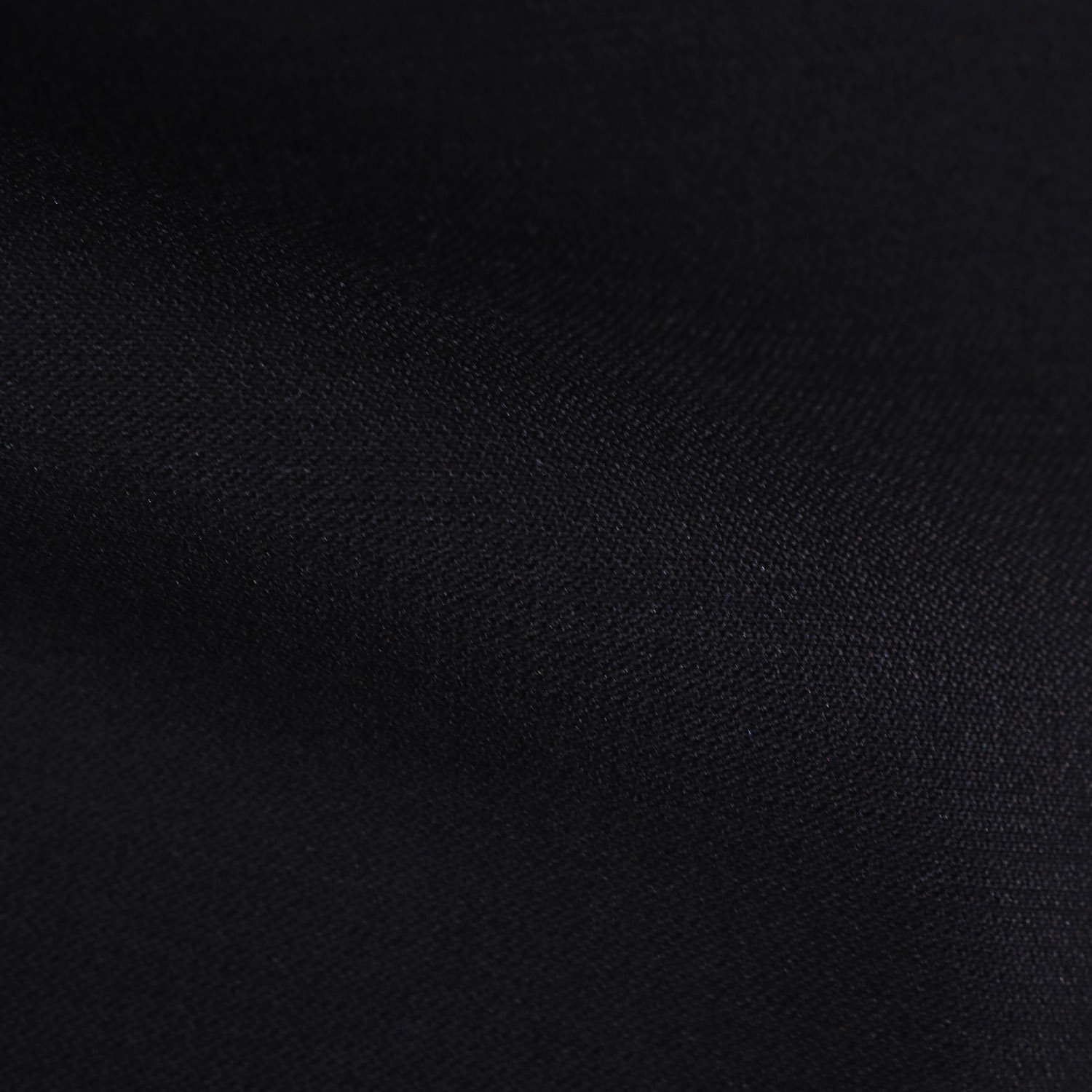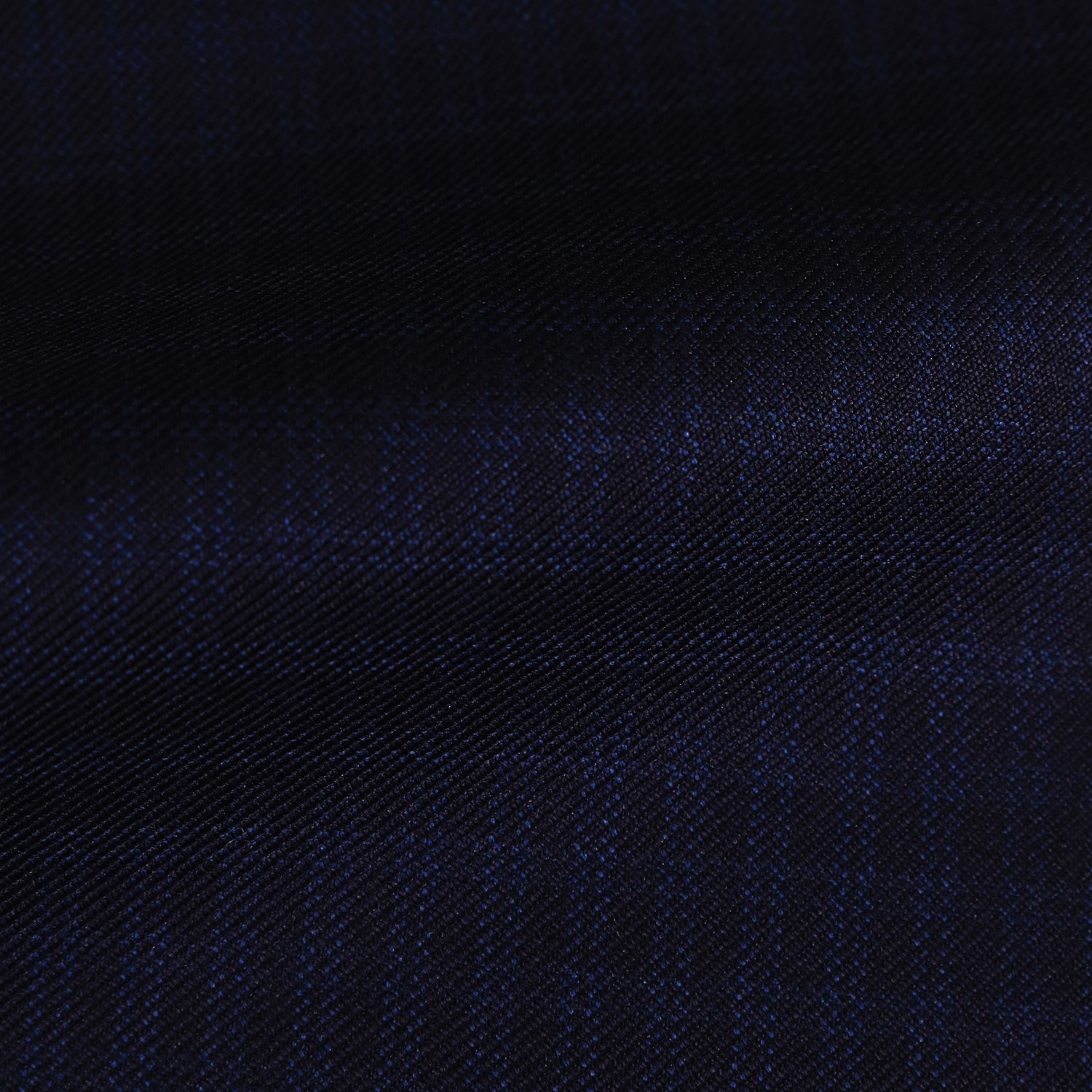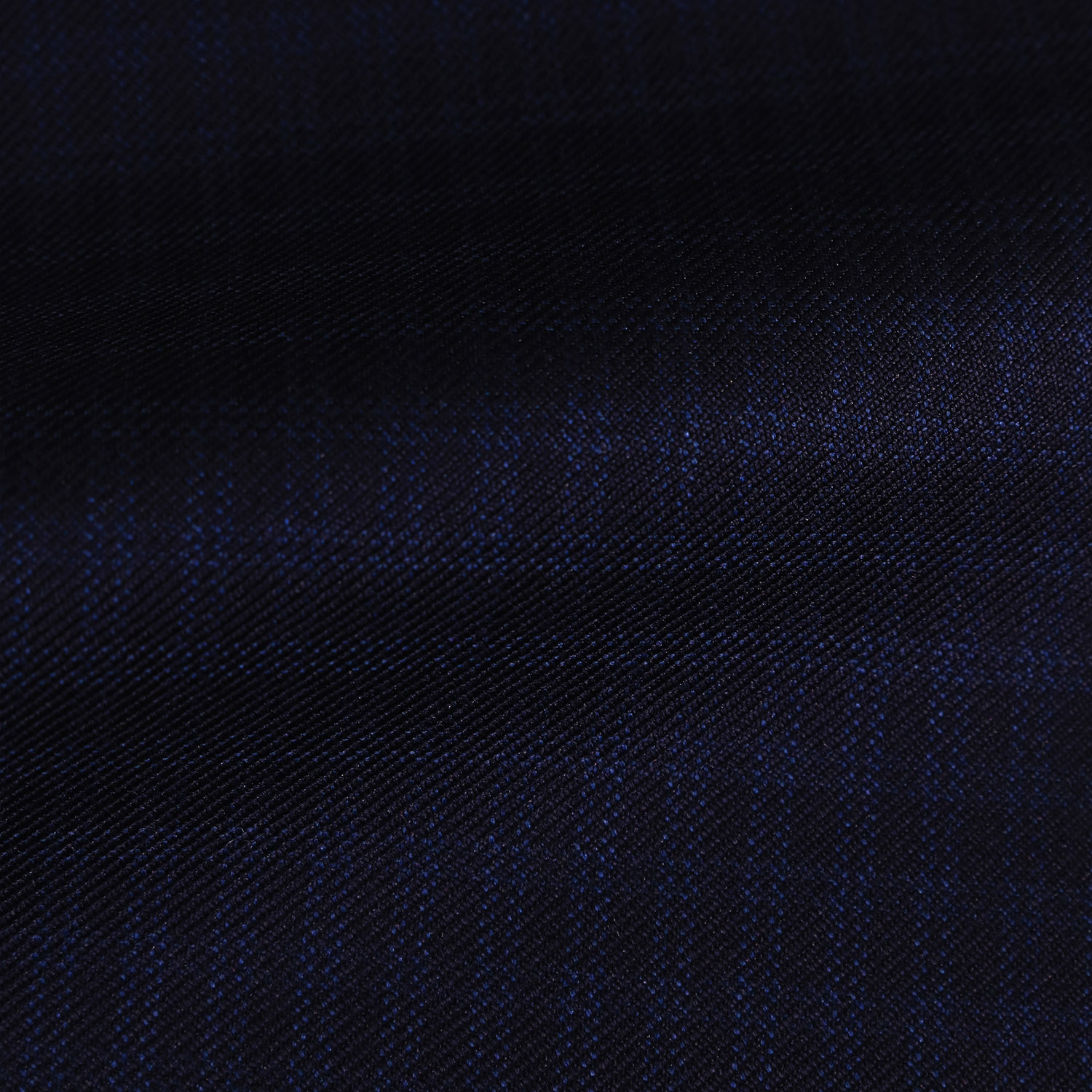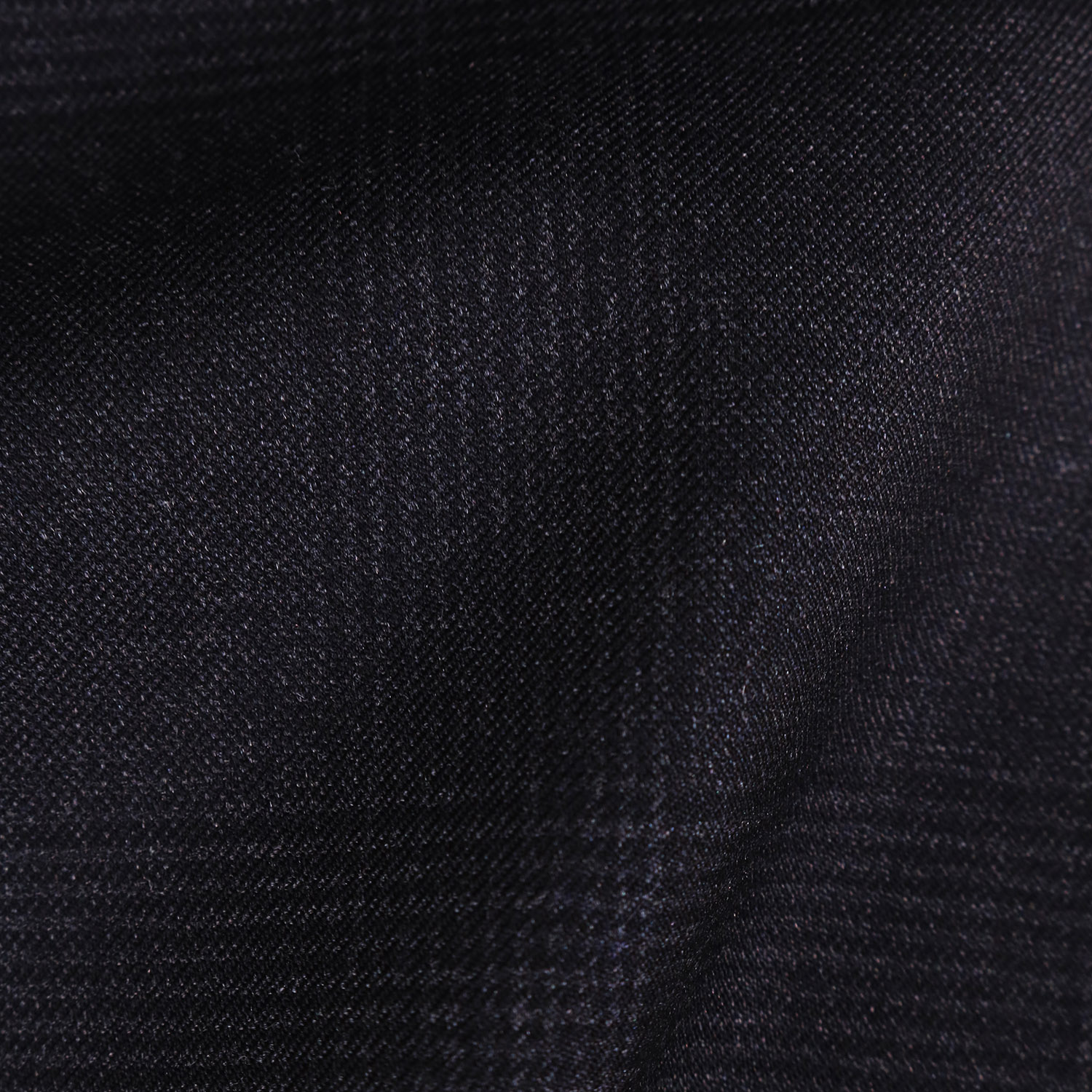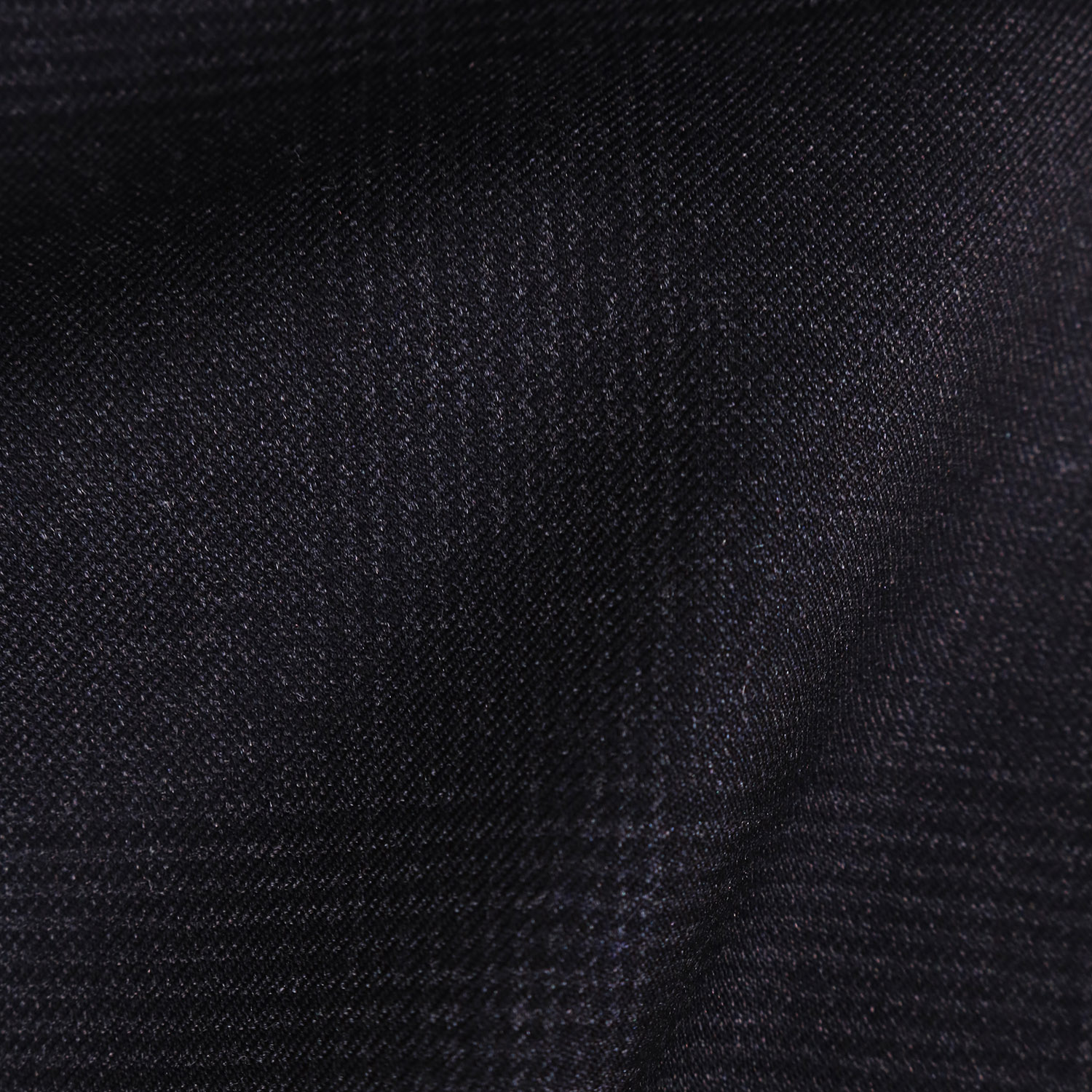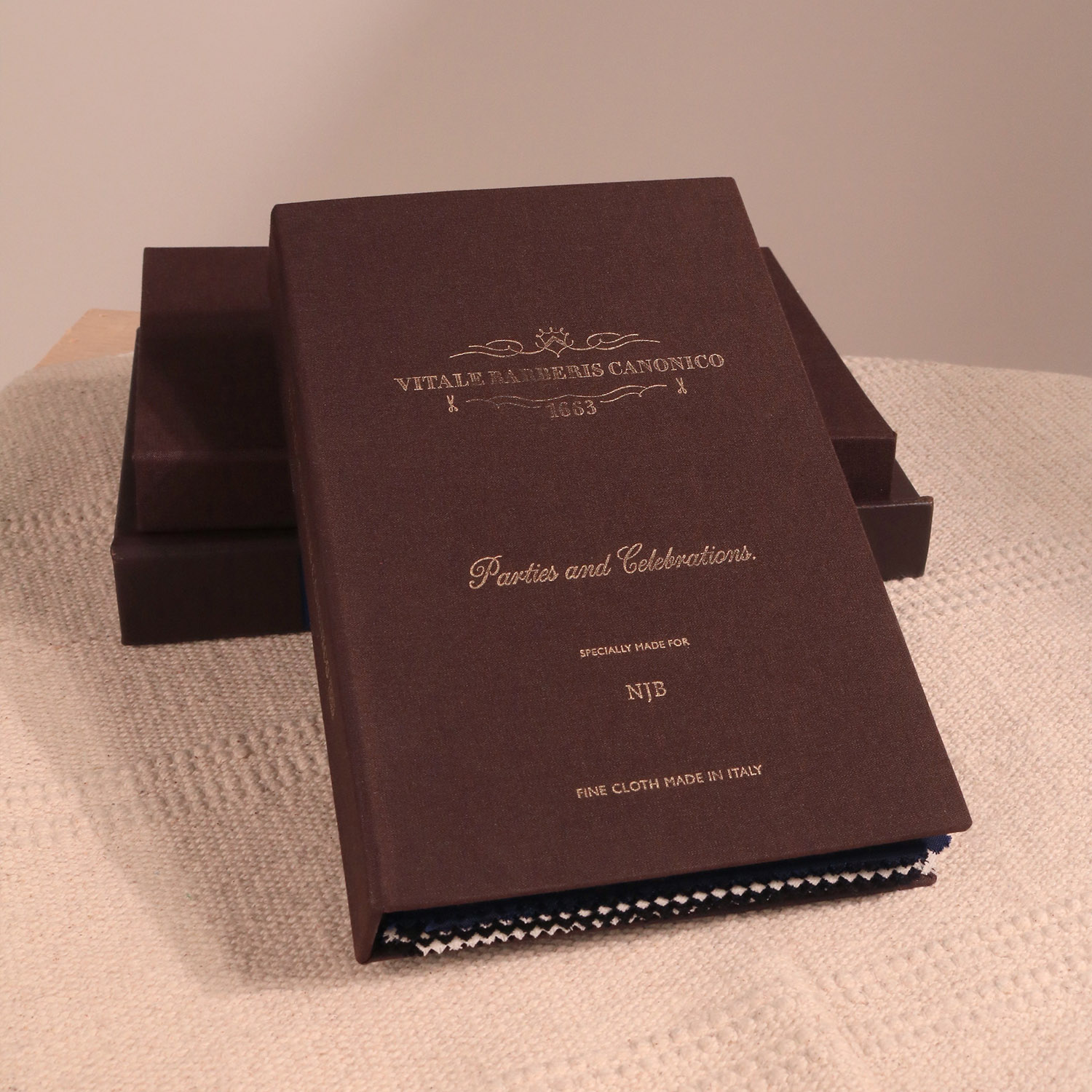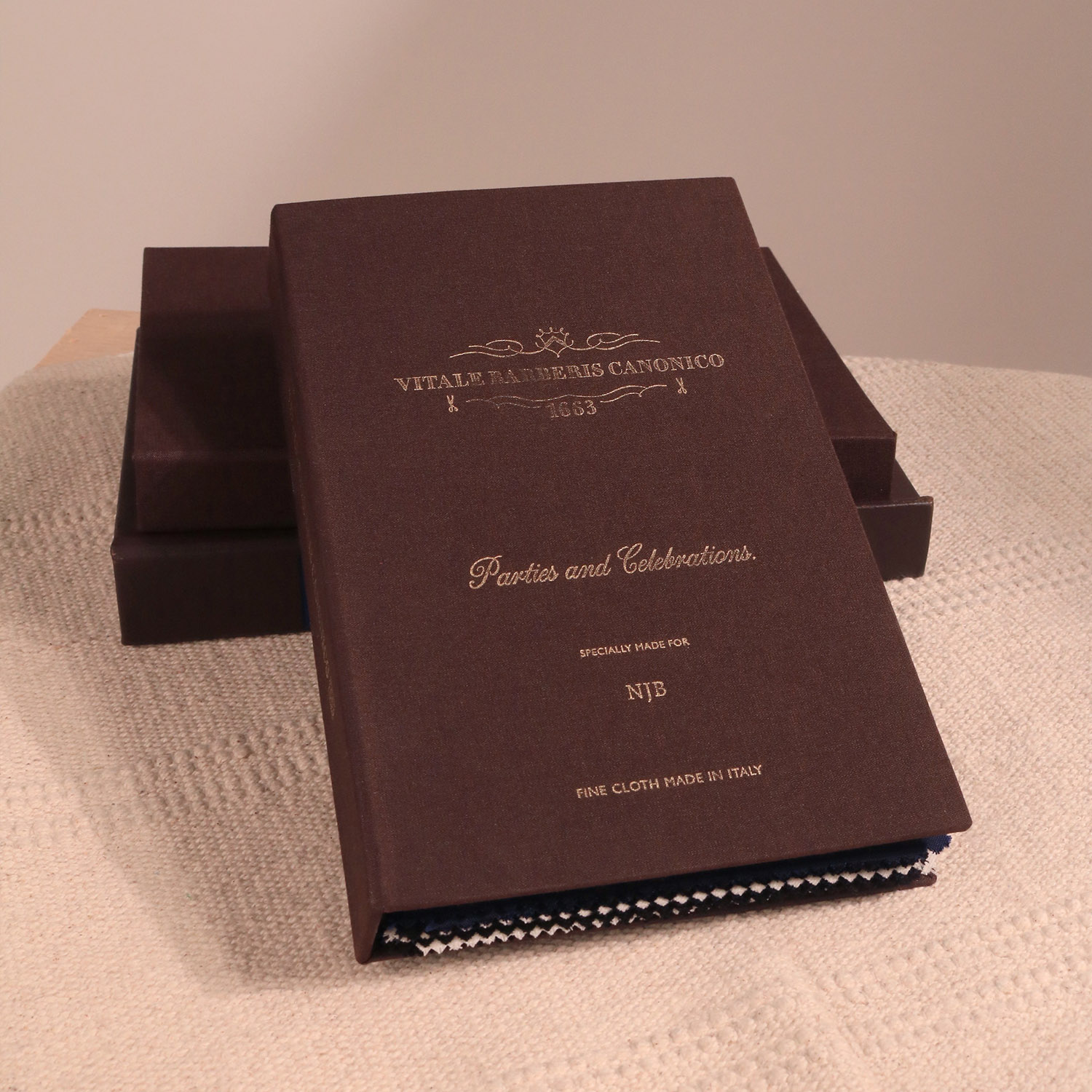 VBC Parties & Celebrations
2-piece suit: from $2530
3-piece suit: from $3280
It is all in the name — this collection obsessively focuses on making you look your best; with a significant composition of kid mohair for that added lustre and shine. Woven to deliver a great body and exceptional drape, so you'll look extraordinary on your big day.
Book Appointment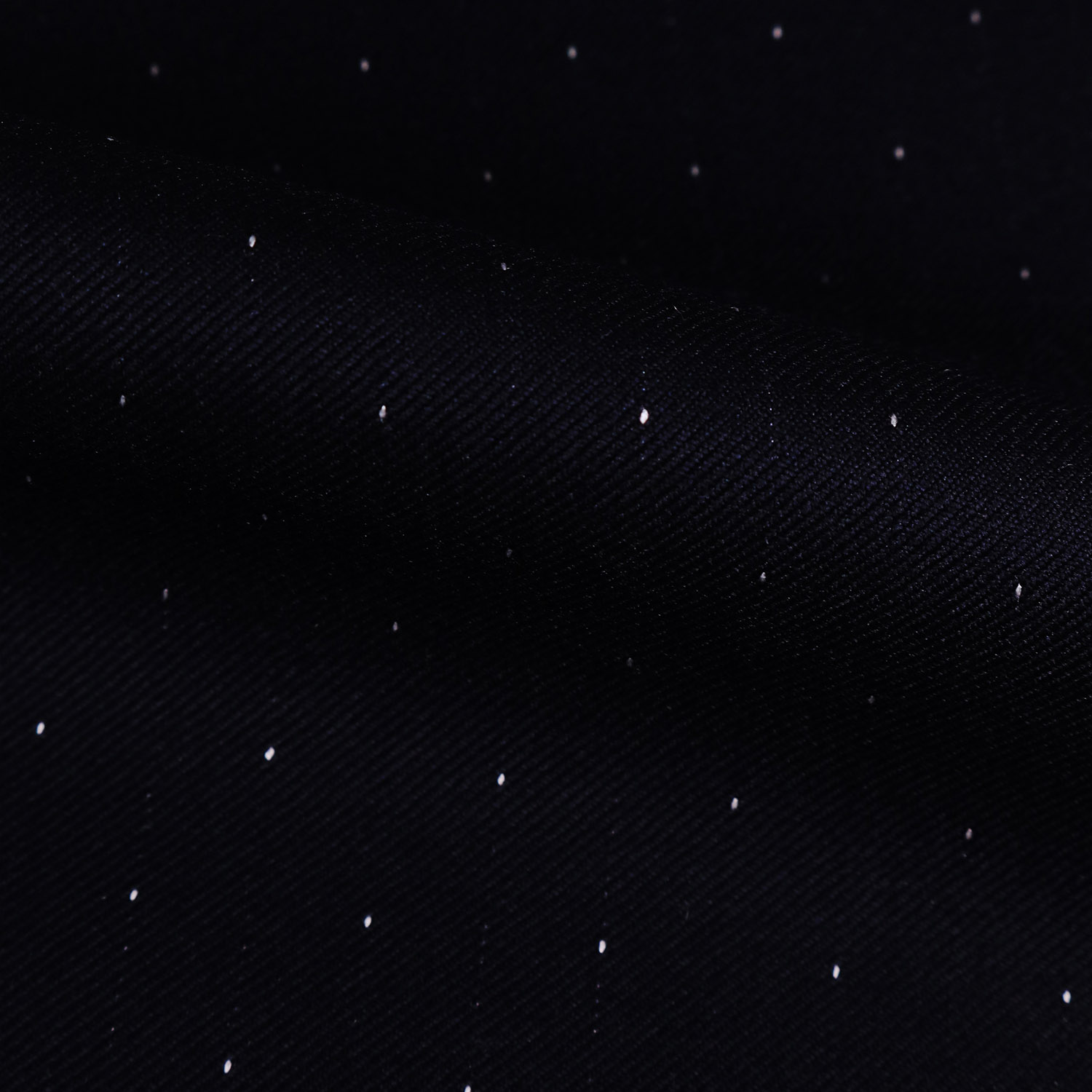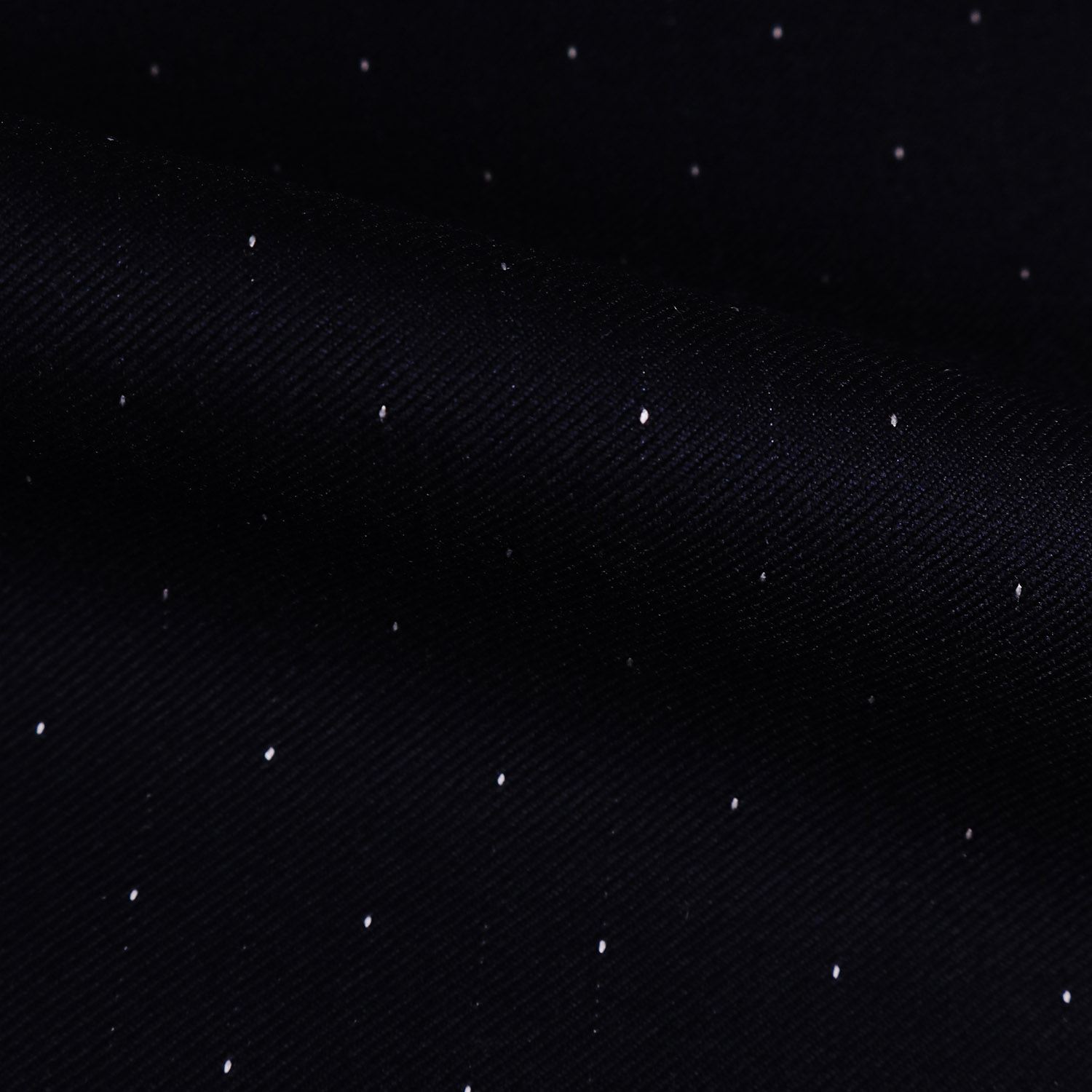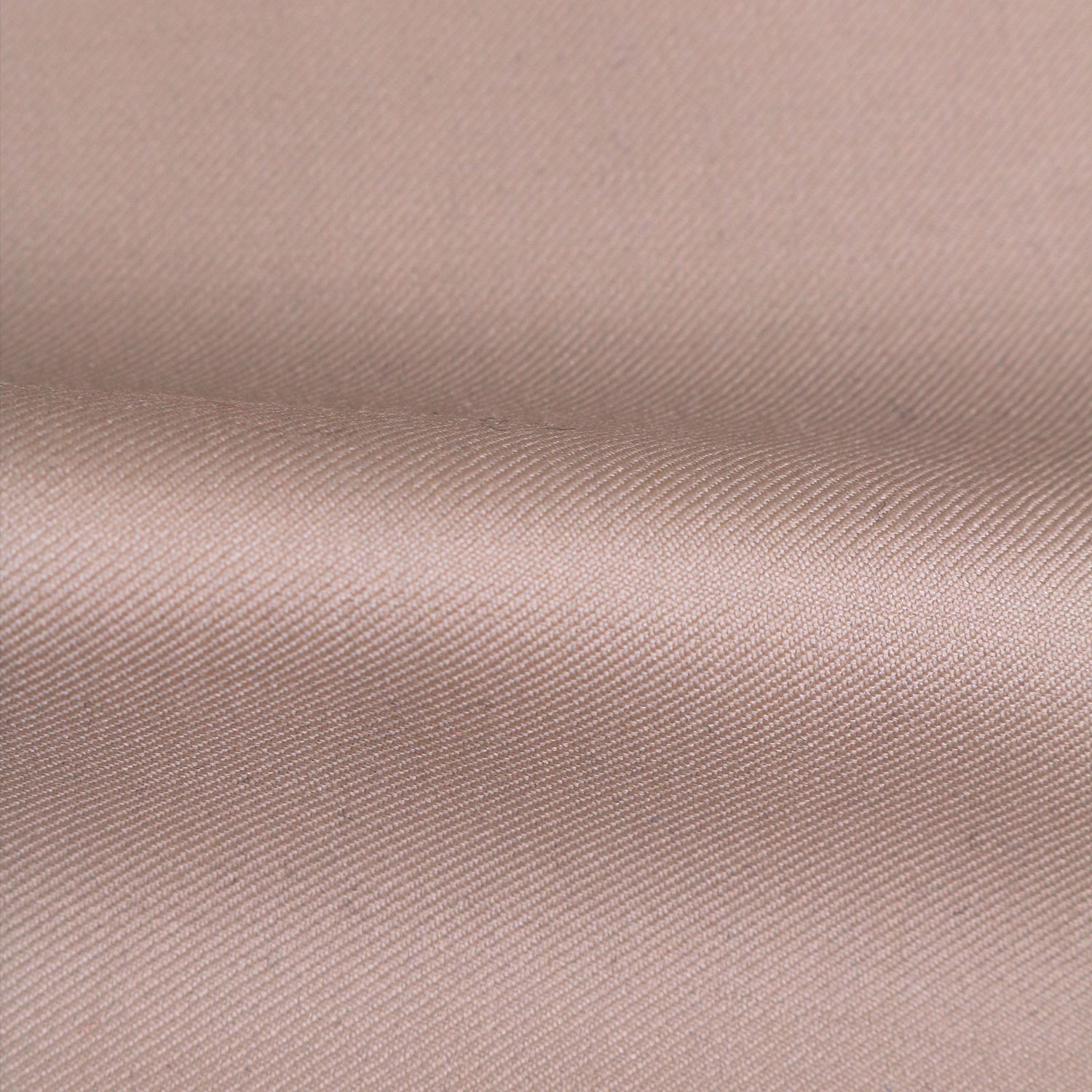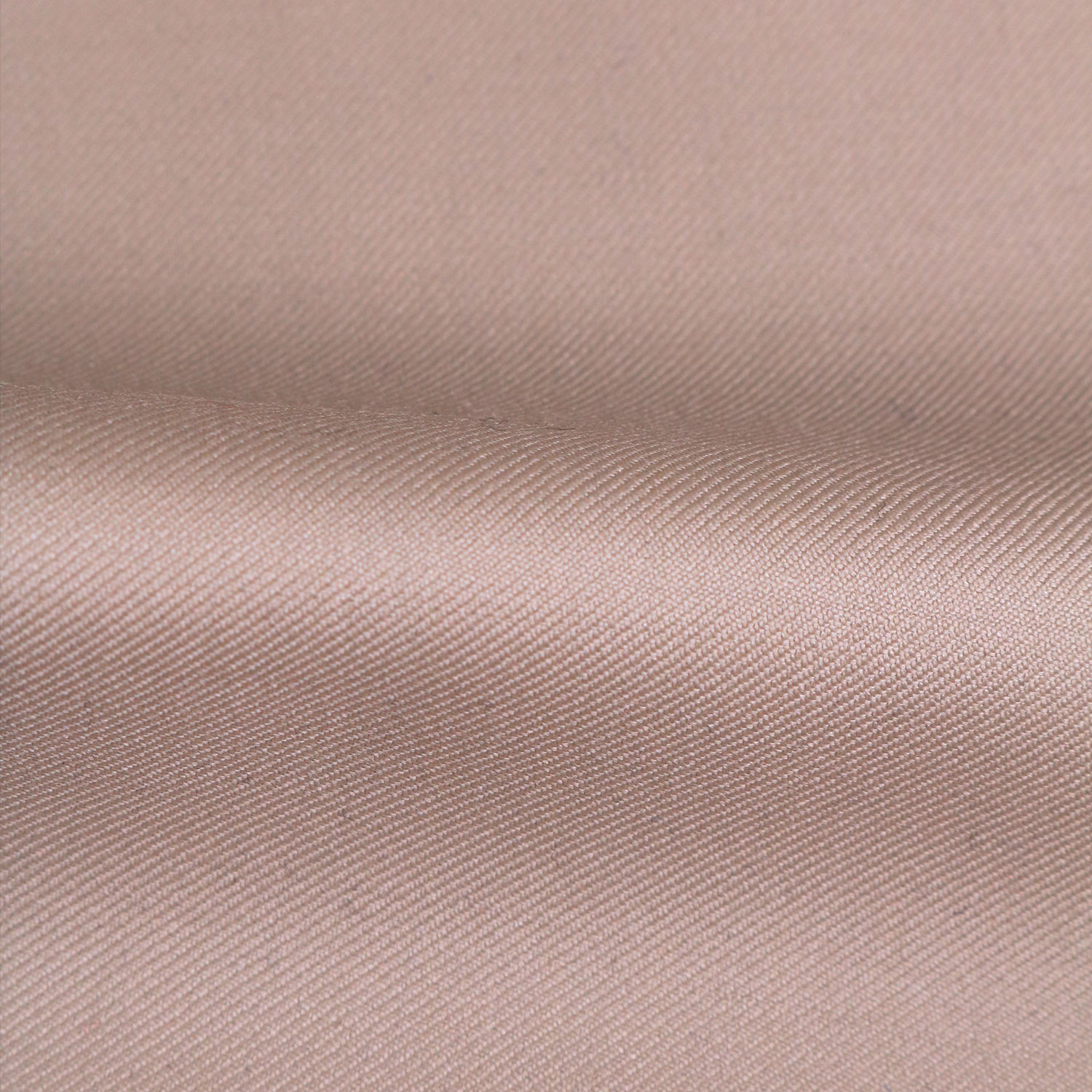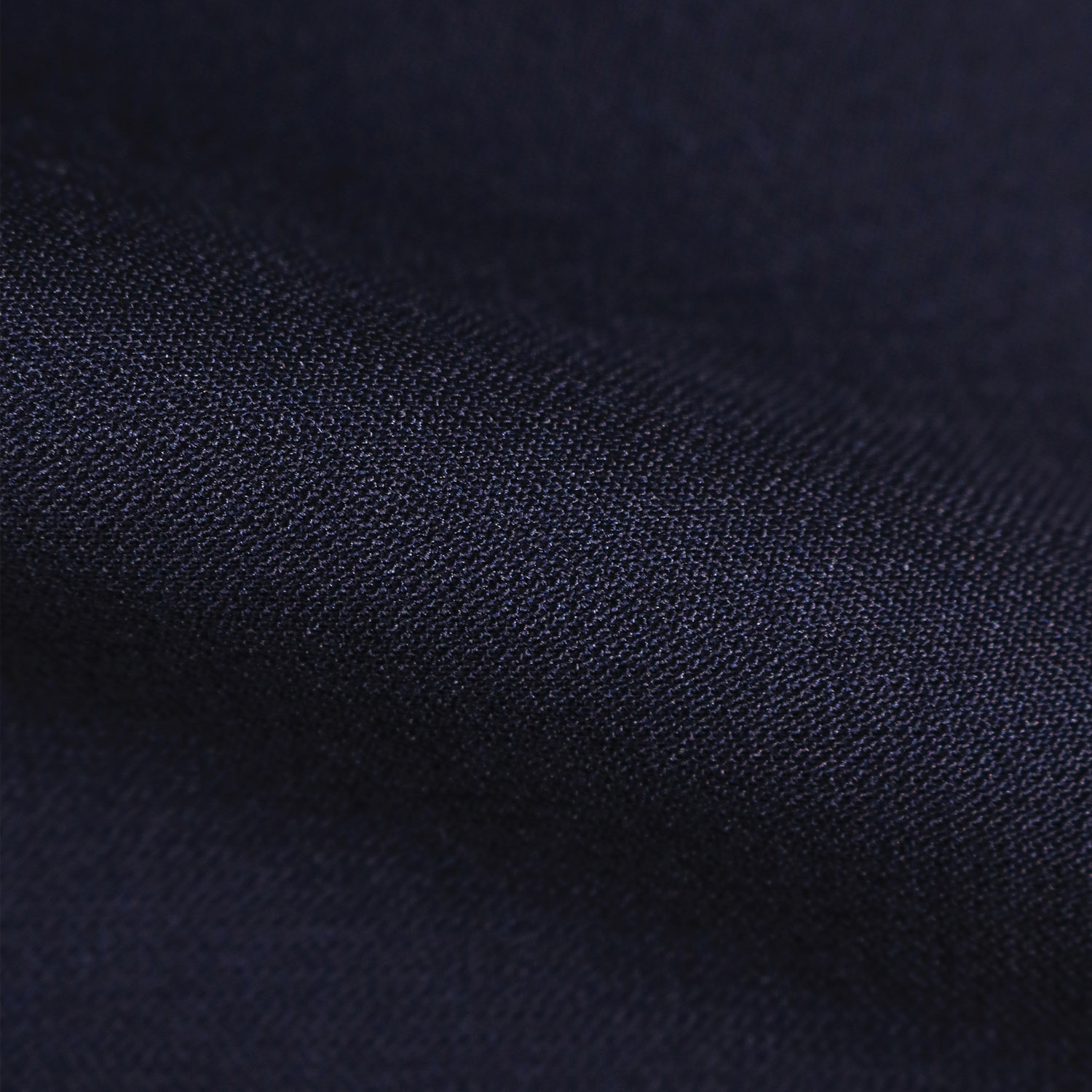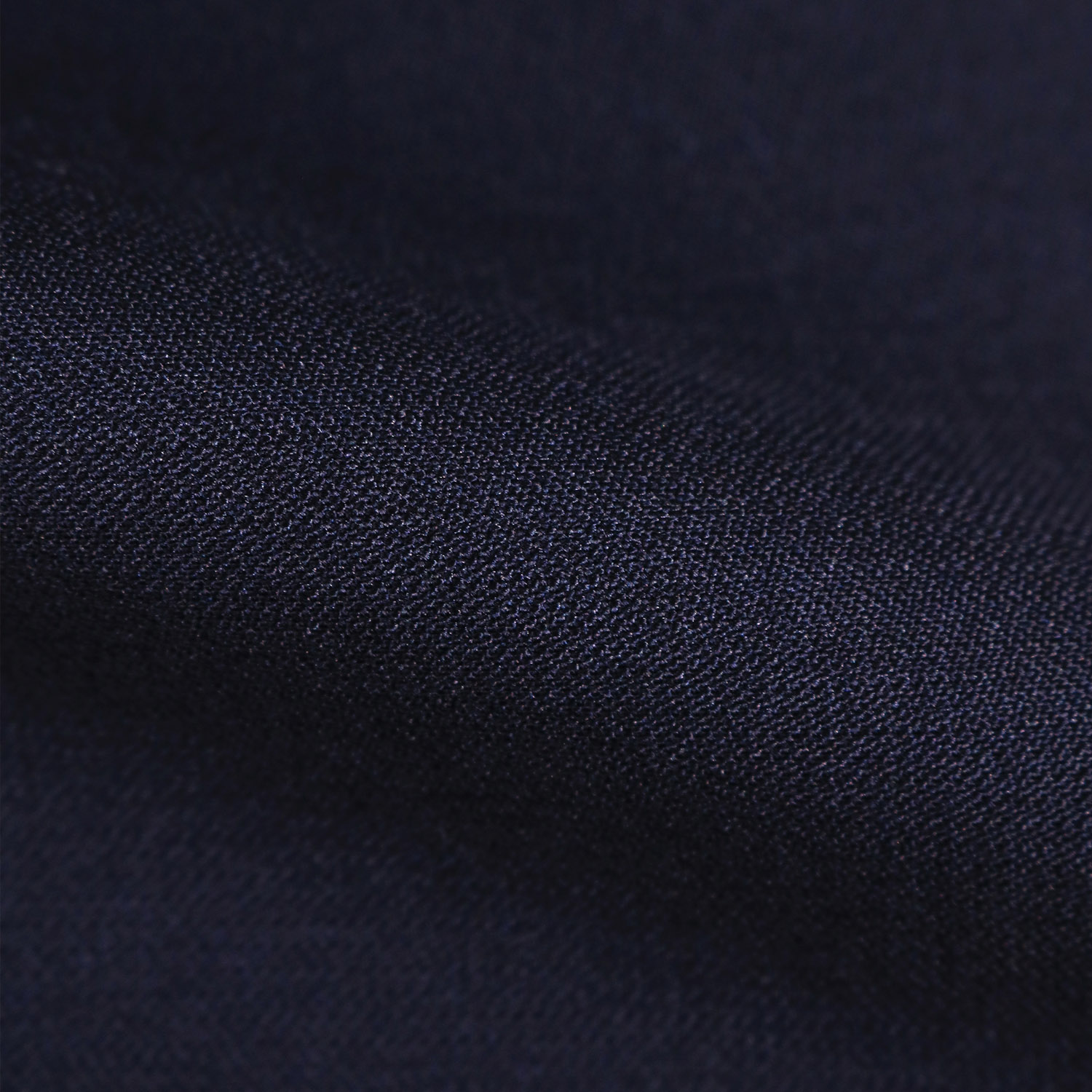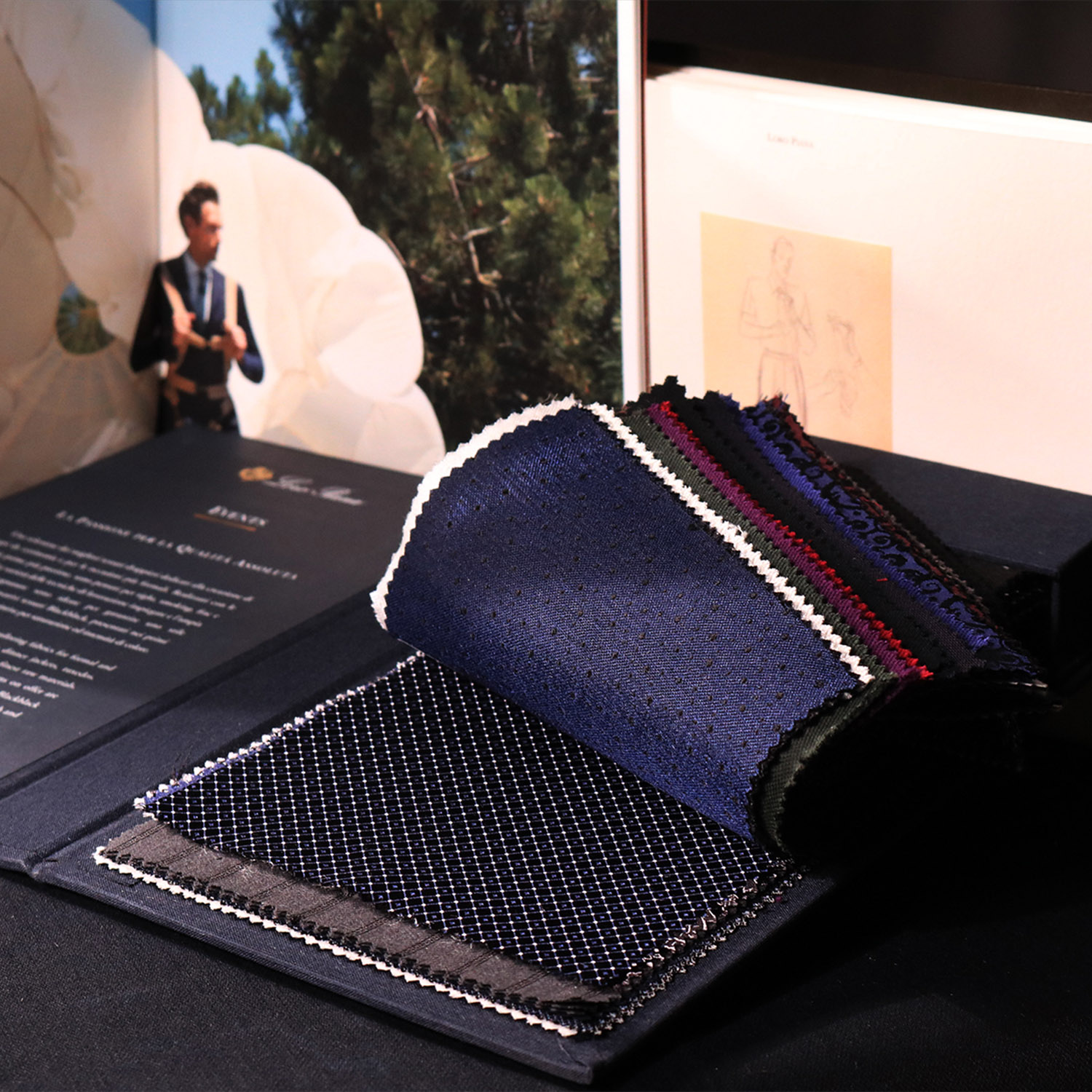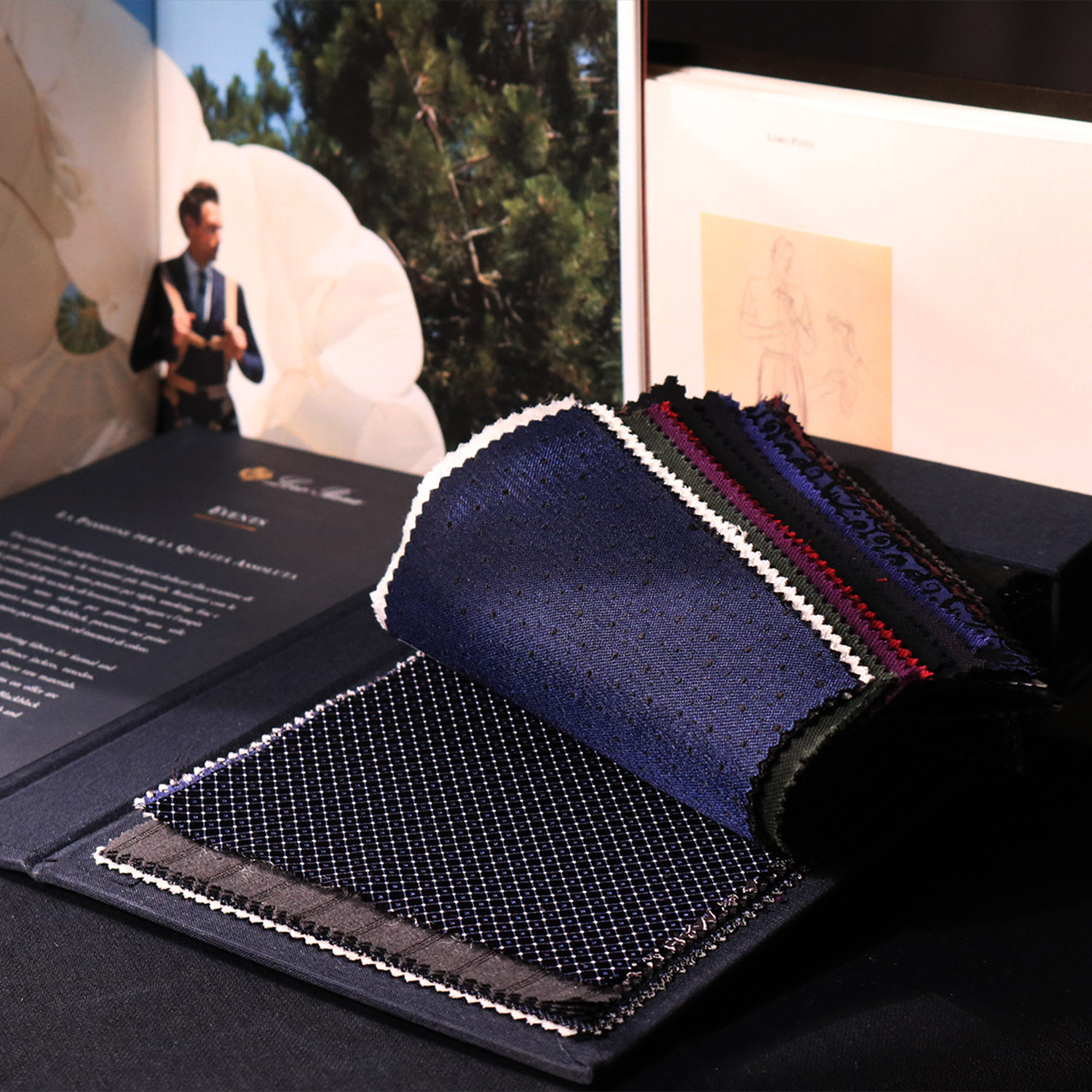 Loro Piana Events
2-piece suit: from $4000
3-piece suit: from $4920
The Loro Piana Events collection is the Italian mill's formalwear collection designed with the black tie dress code in mind. Use these fabrics for mohair tuxedos, velvet dinner jackets, silk jacquard evening wear, formal suits in black and midnight, white tie tails, morning dress coats, stroller suits, waistcoats and striped grey formal trousers.
Book Appointment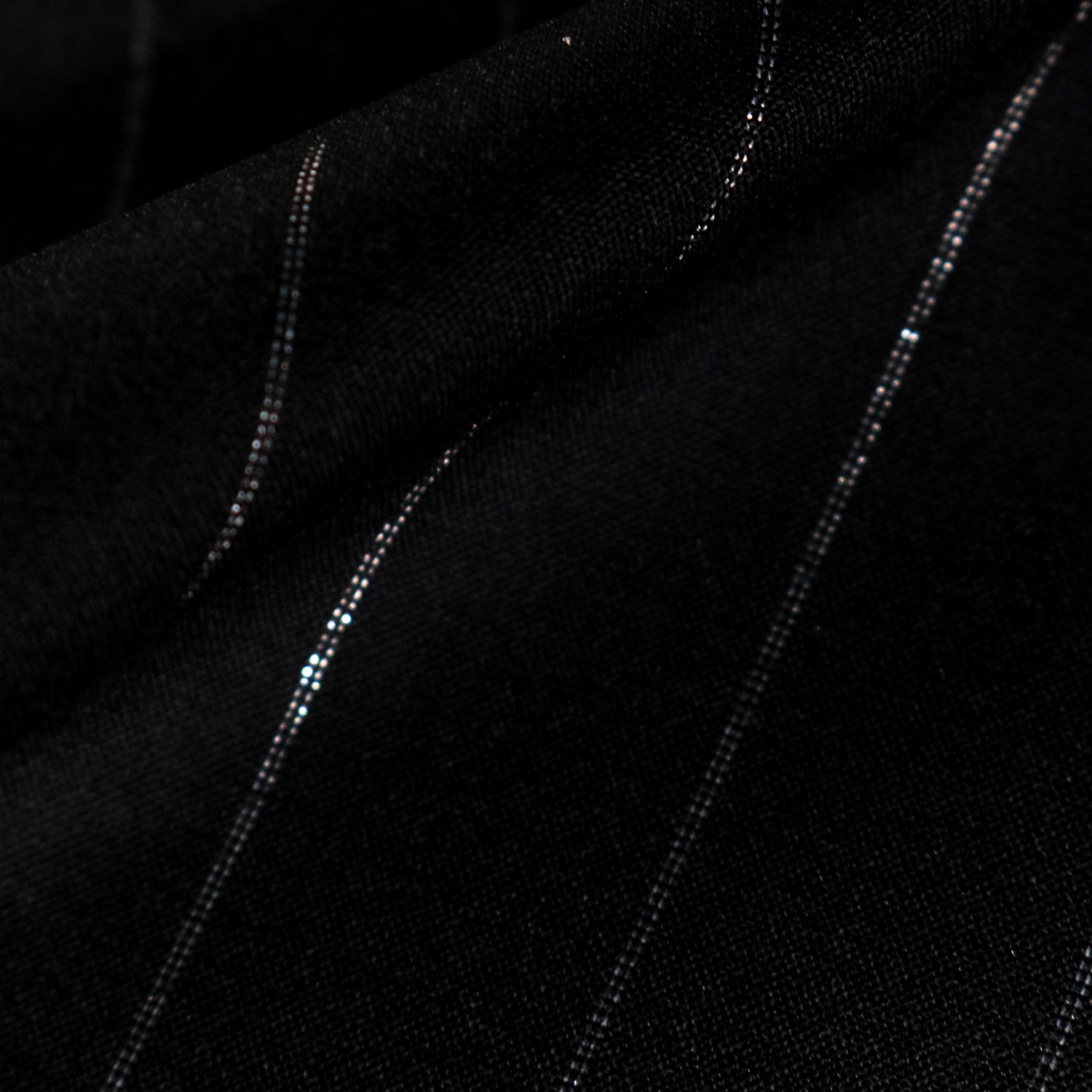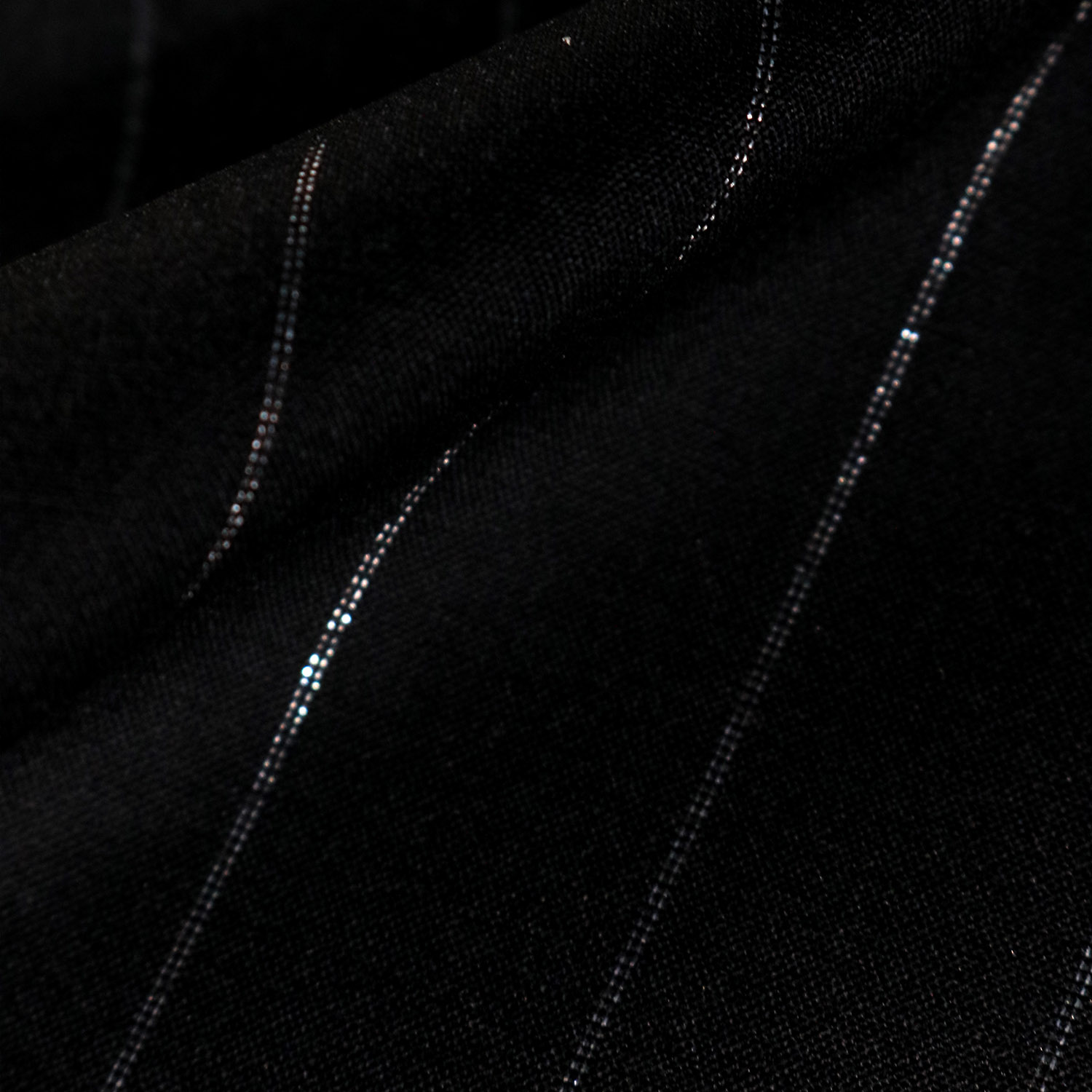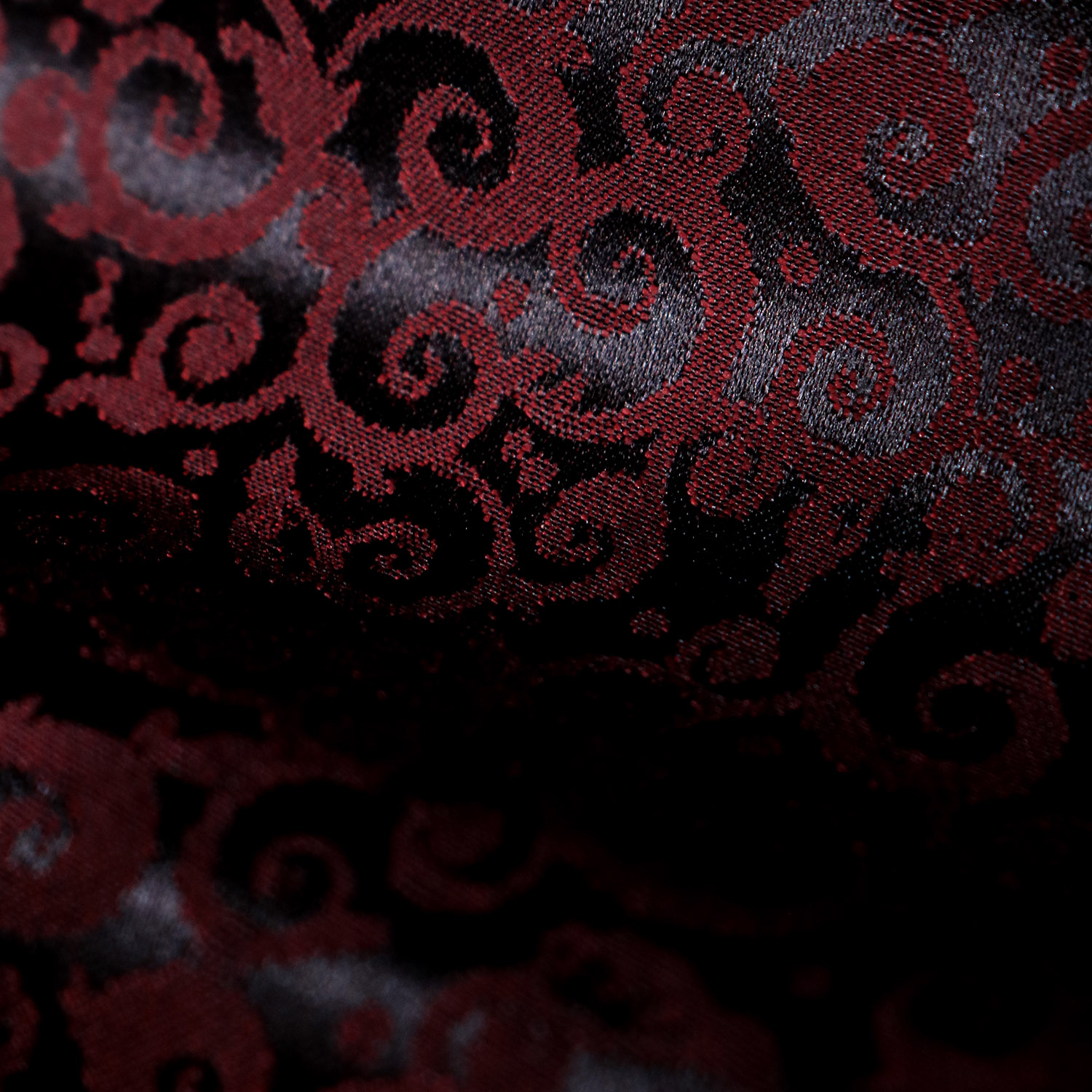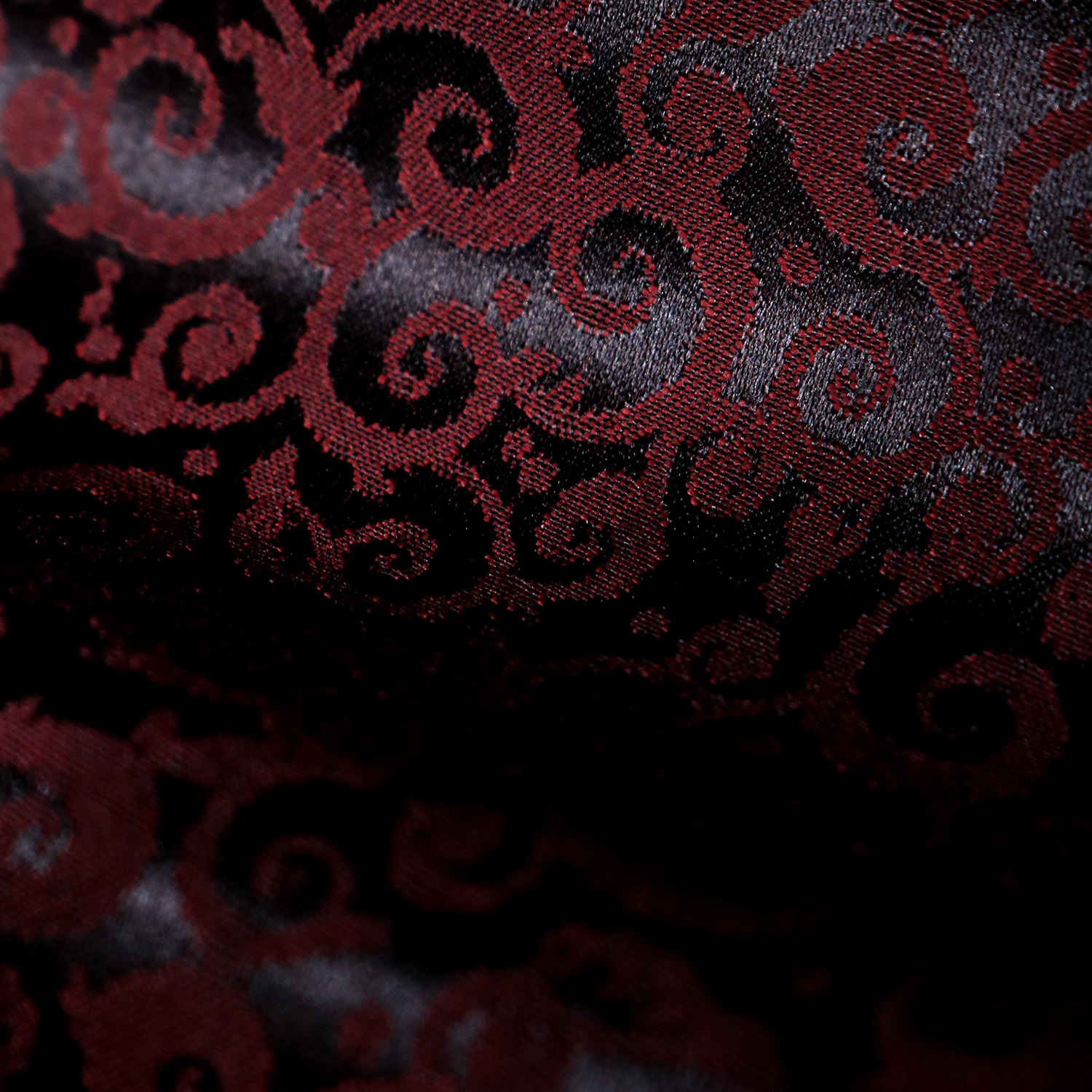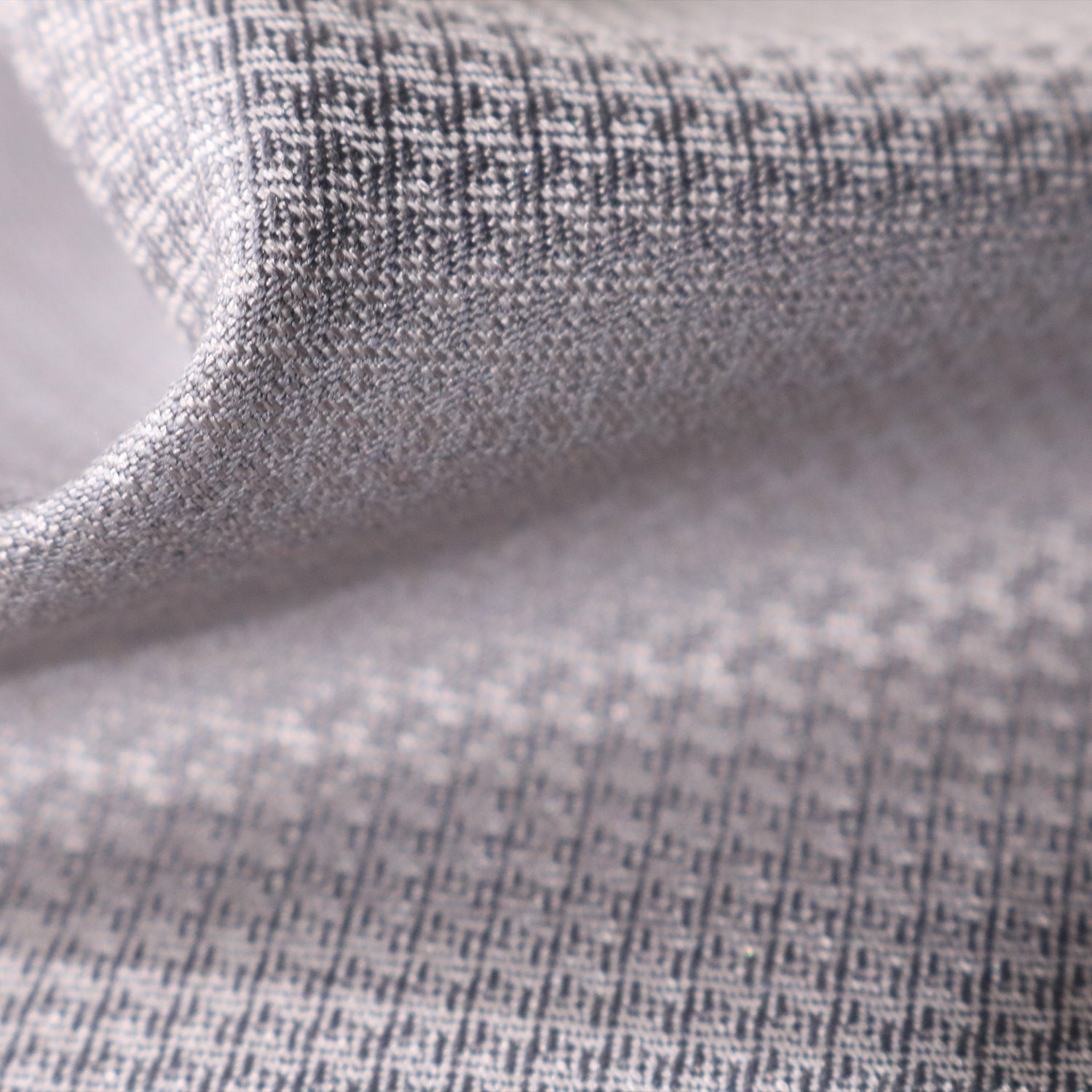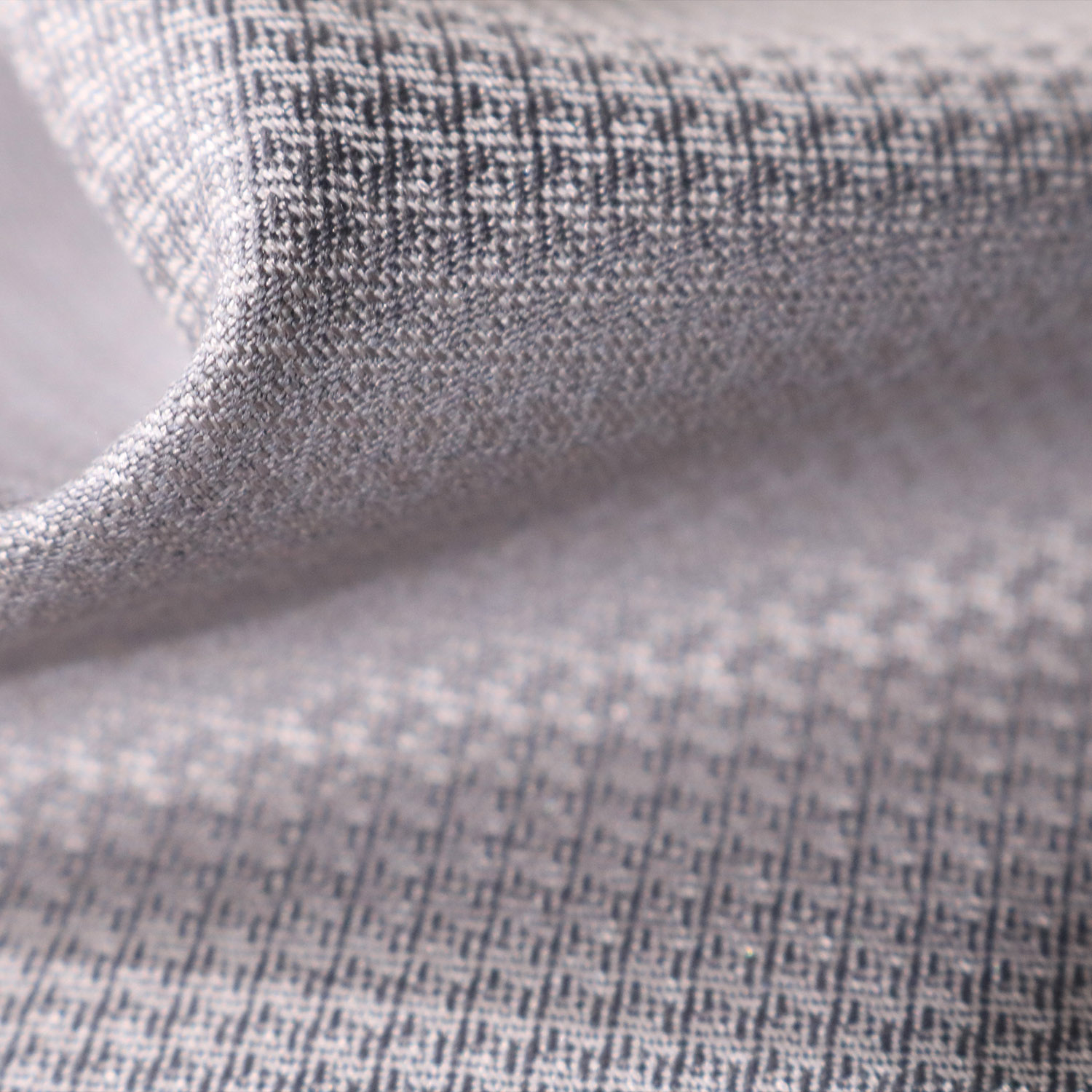 You want a natural look, and you are willing to explore a more relaxed option.
Suit colours: opt for lighter colours, such as blue, green, cream or white jackets, as these will look more informal yet smart in an outdoor environment. You can also opt for a contrasting jacket and pants colour to style a smart, casual look.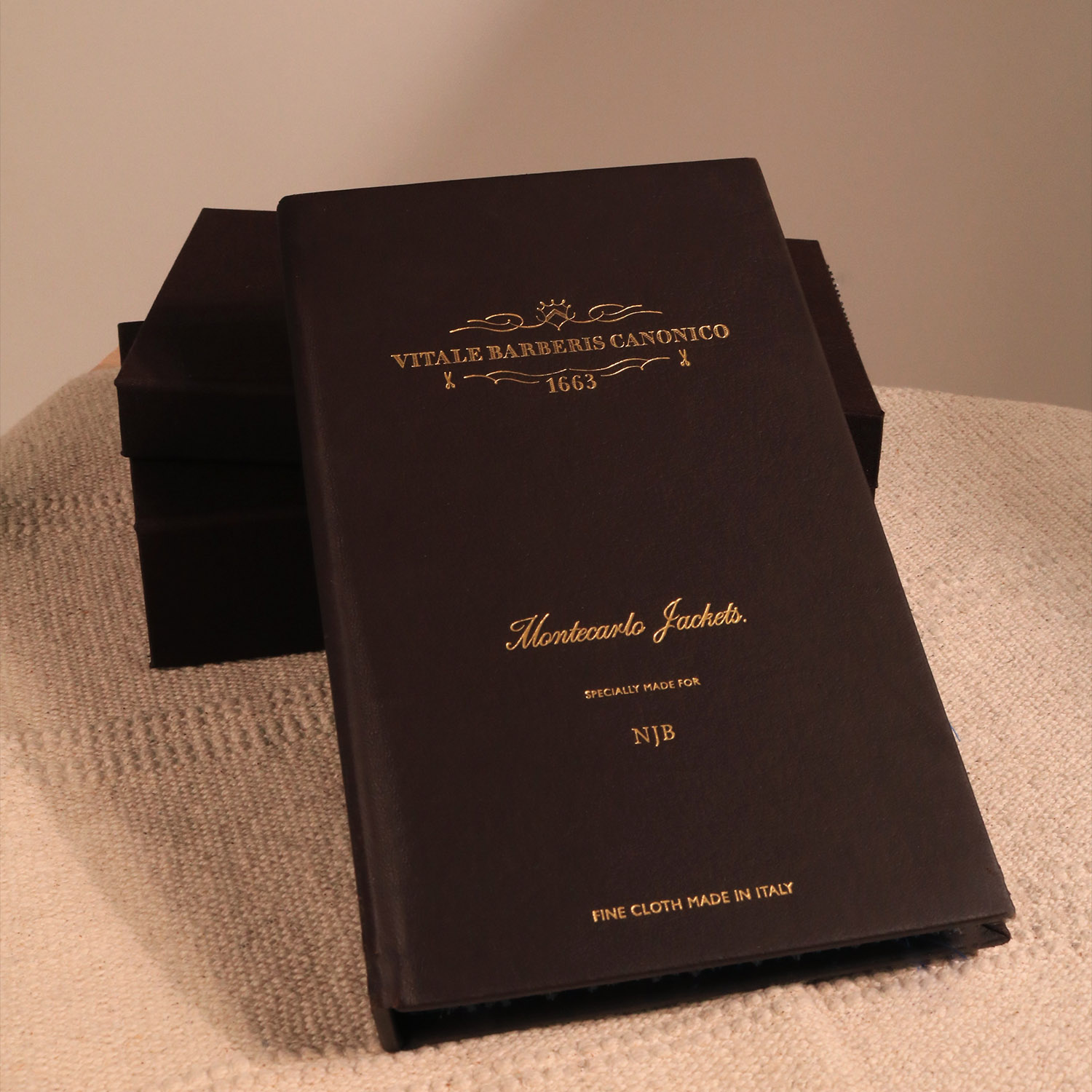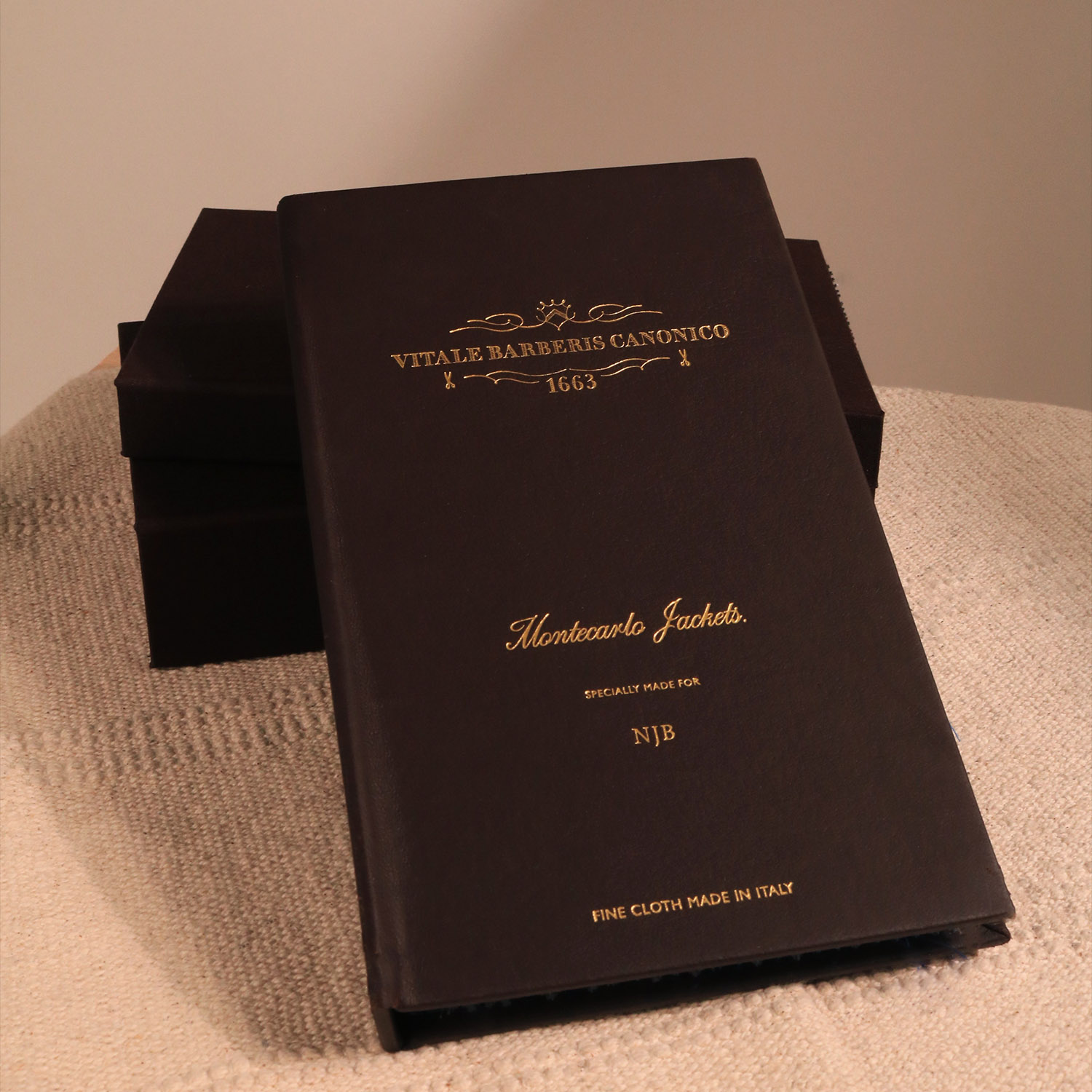 VBC Wool & Linen
2-piece suit: from $2230
The wool-linen blend confers structure to the suit, and the linen lends its airiness and breathability. Together, the harmonious blend achieves a distinguishable look for your suit.
Book Appointment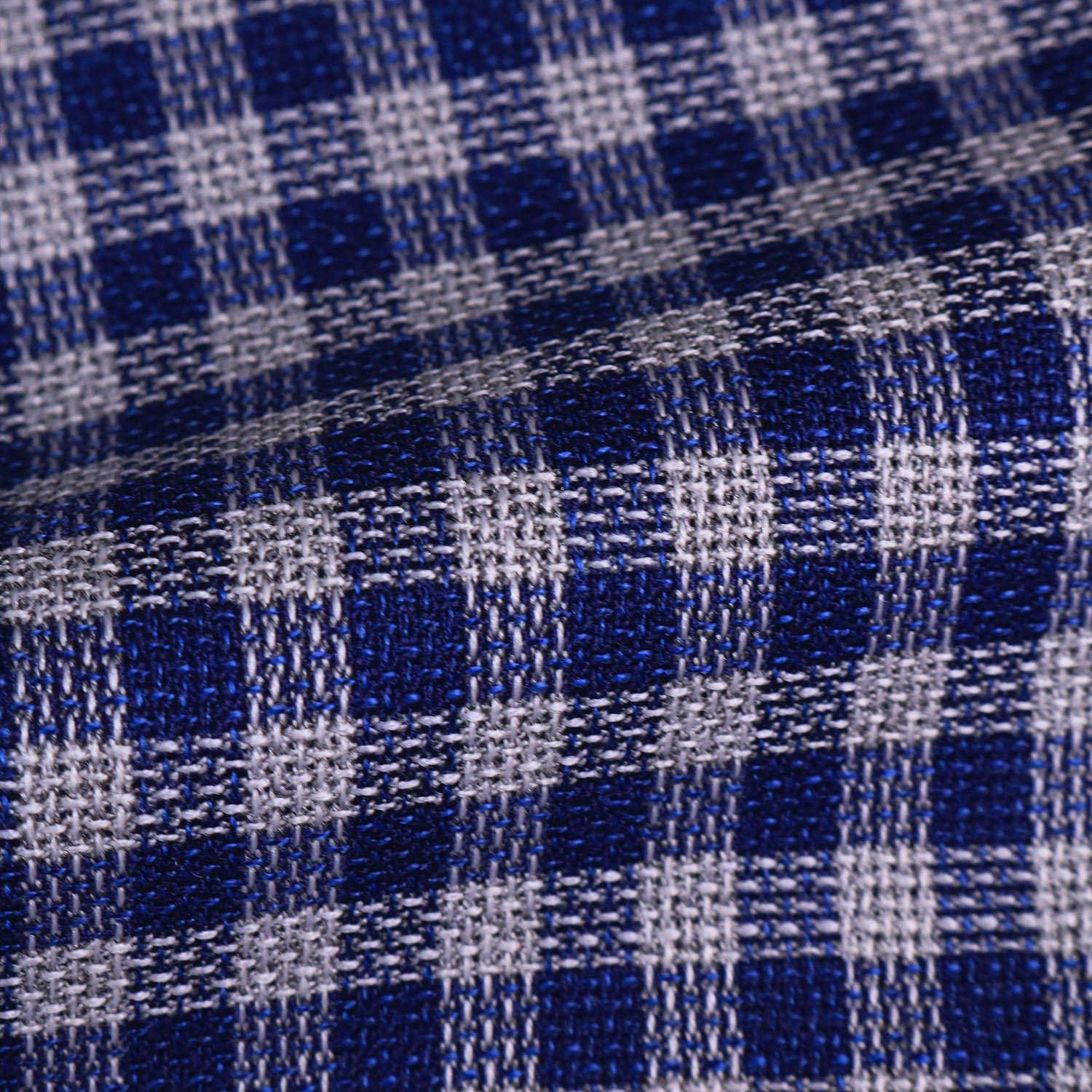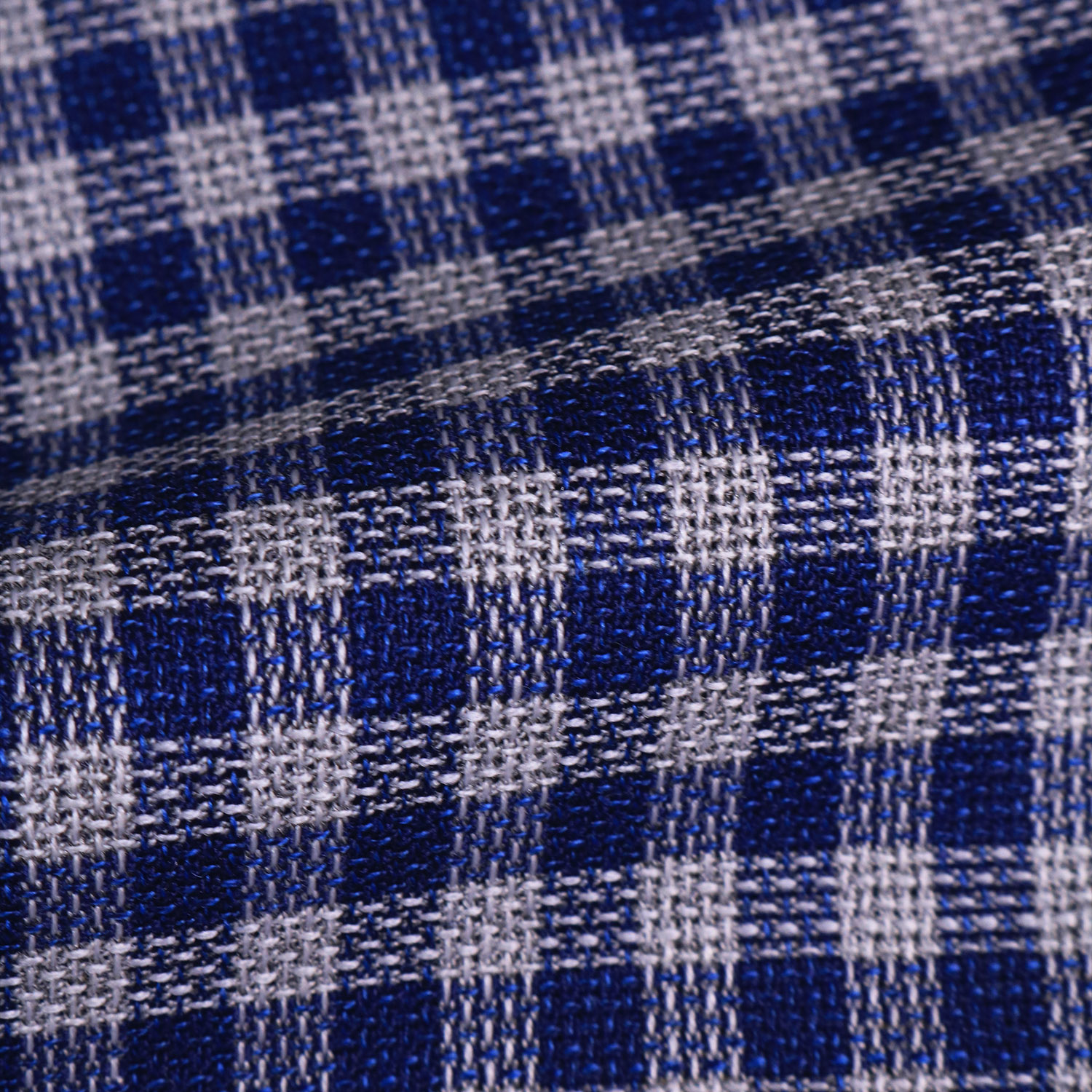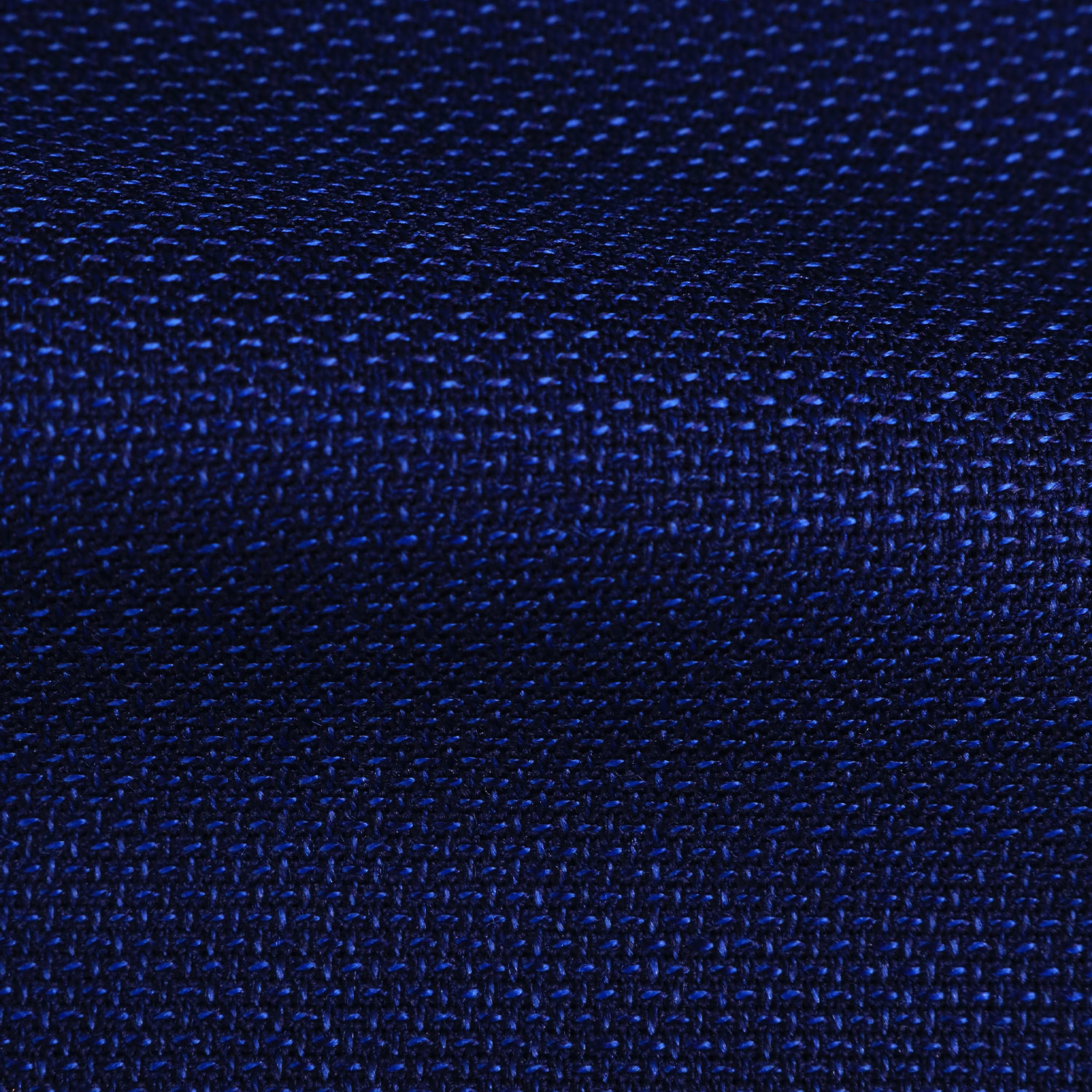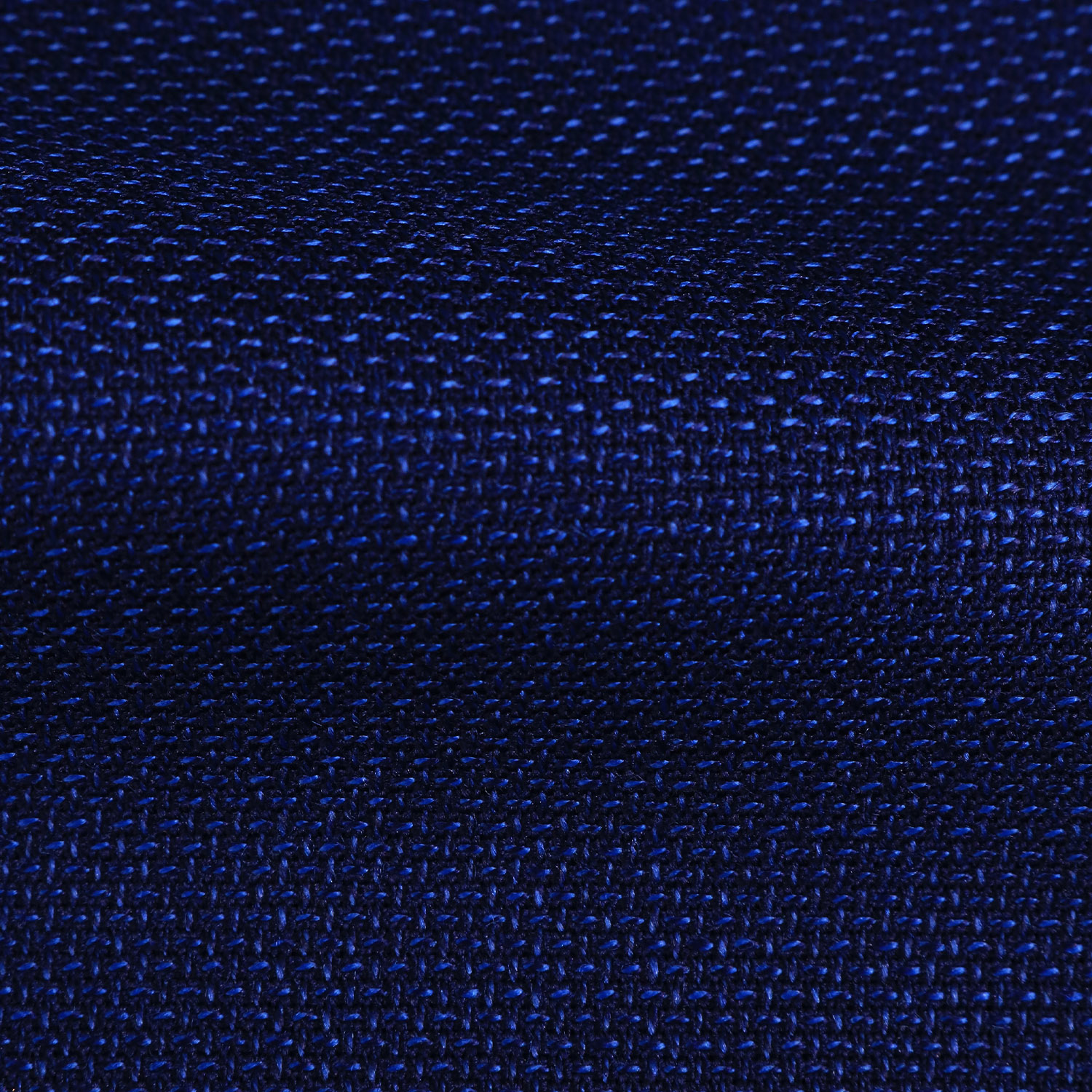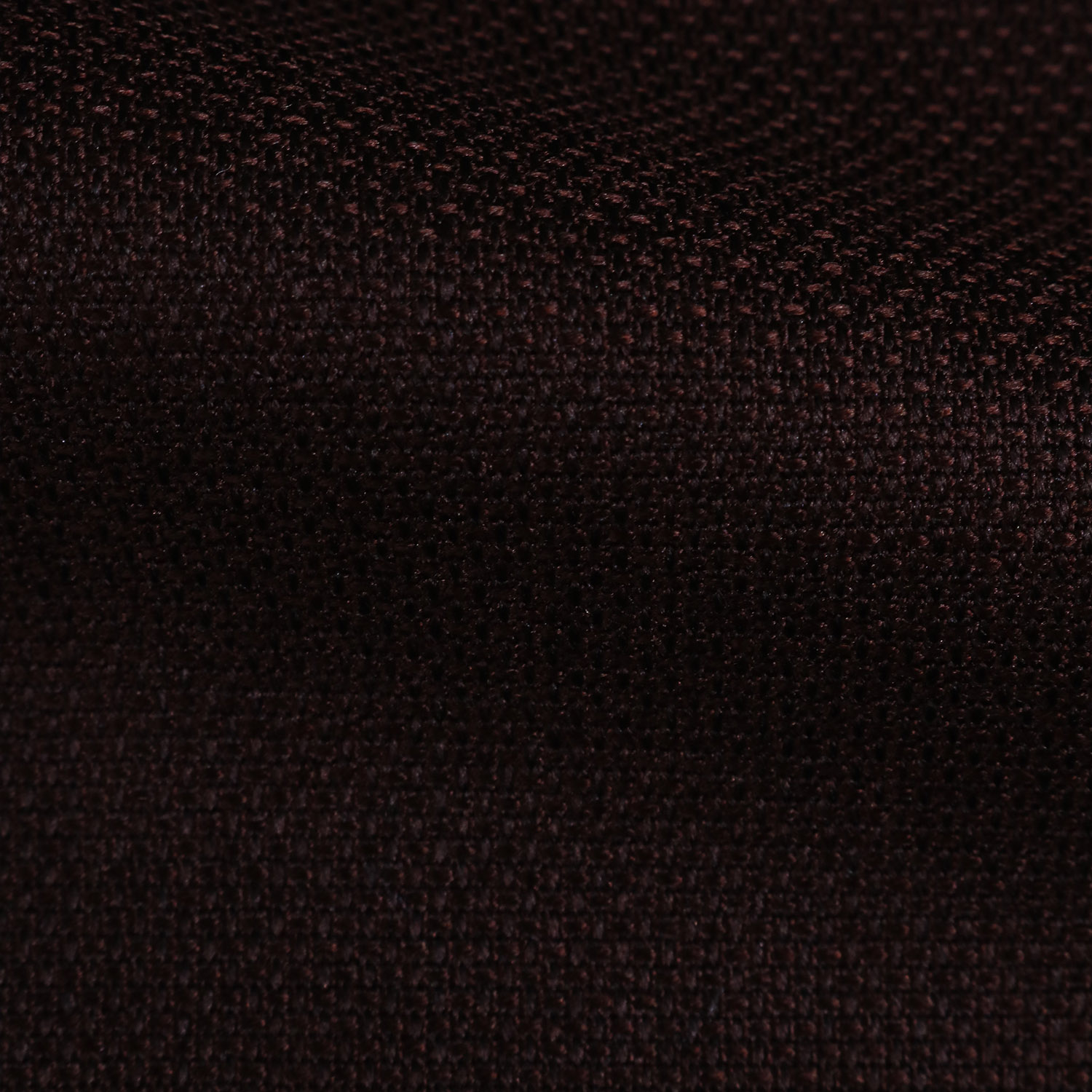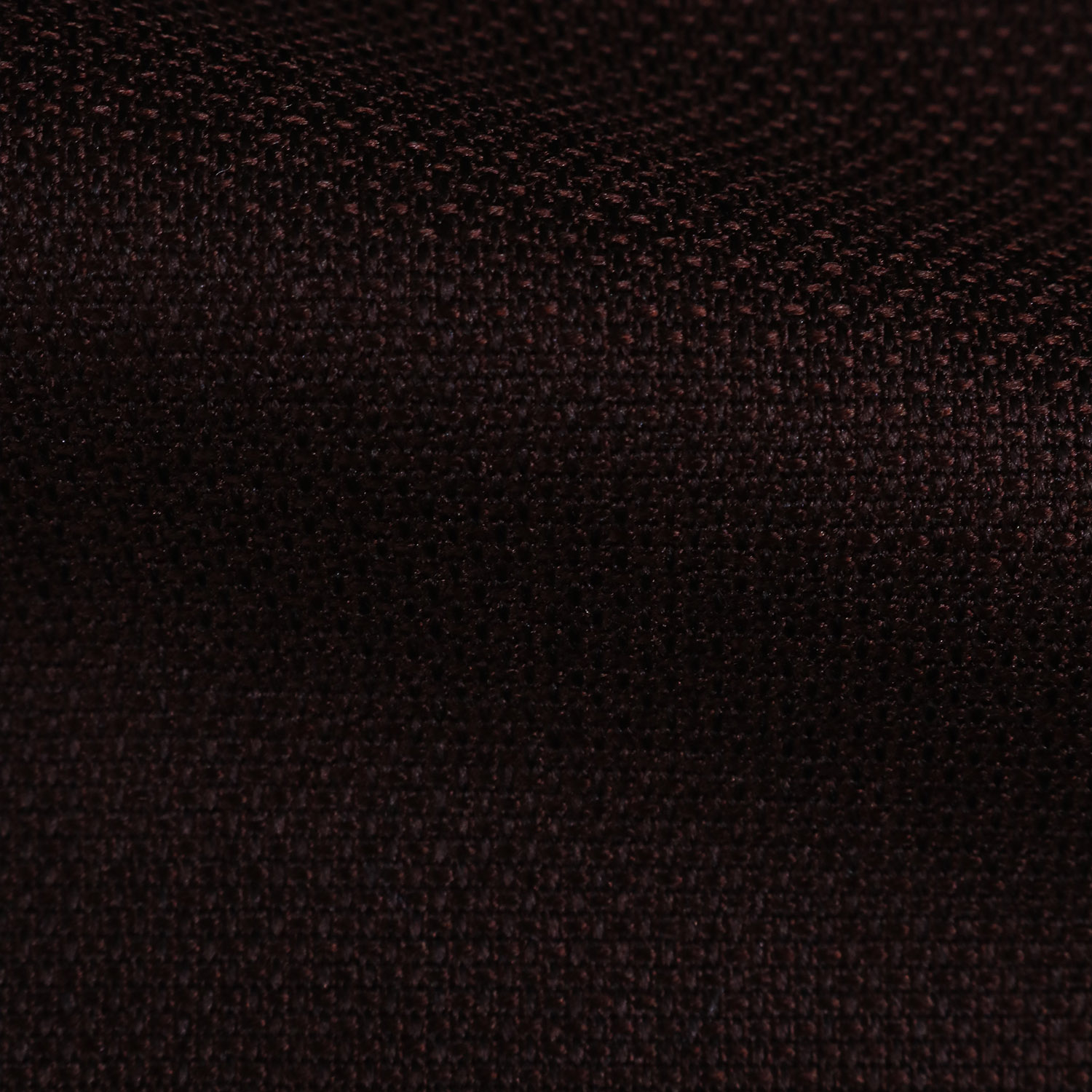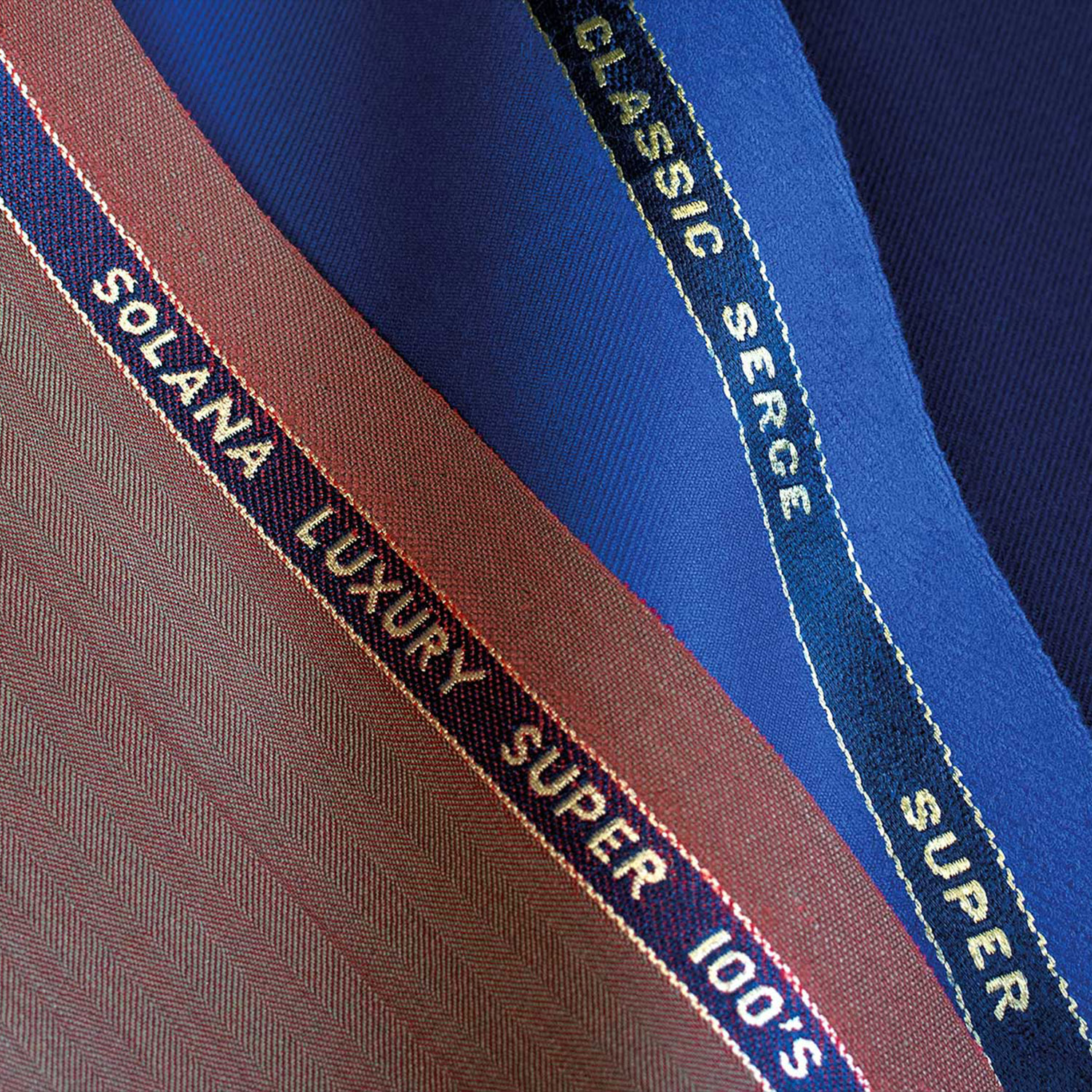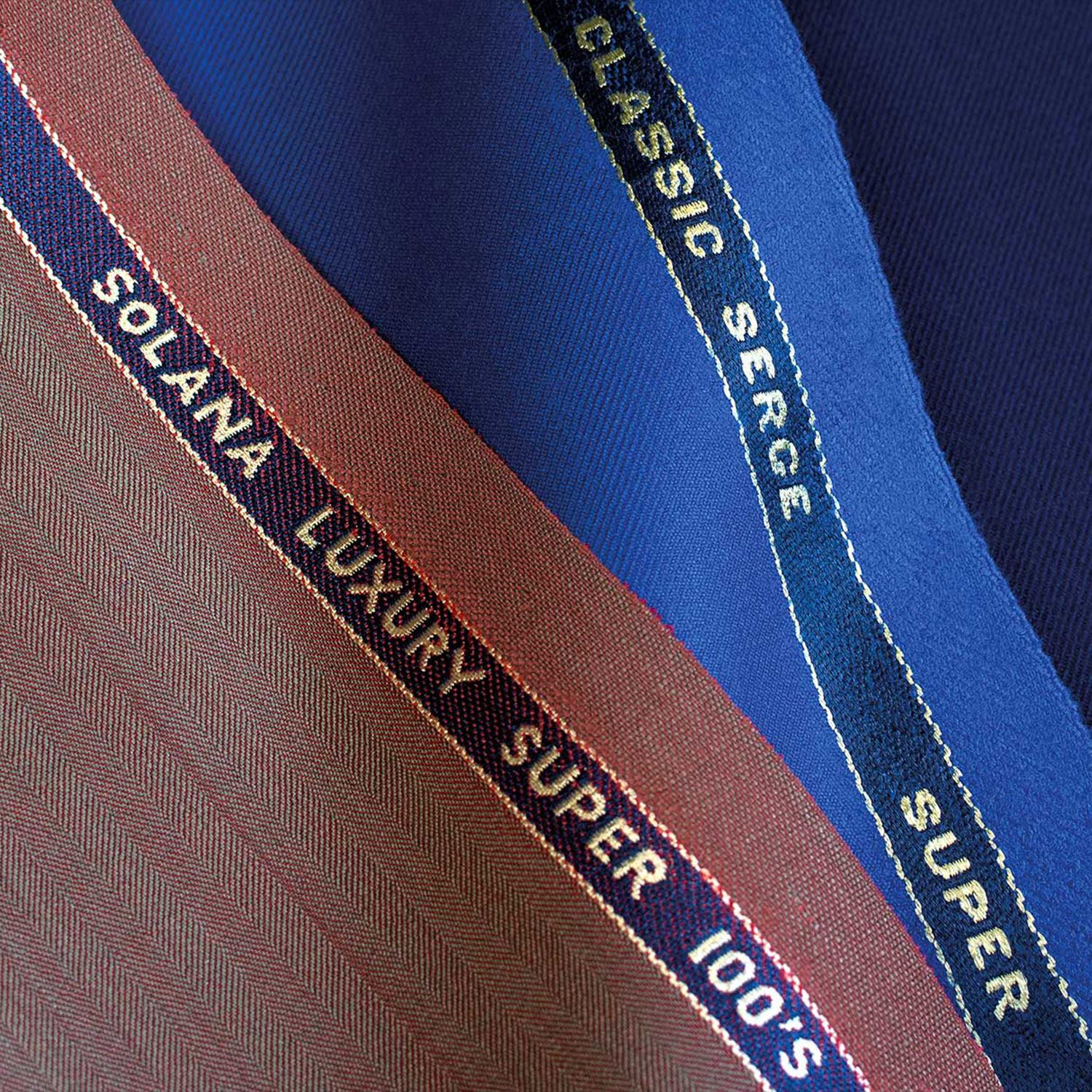 Holland & Sherry Serge & Solana
2-piece suit: from $3550
An interesting new release from Holland & Sherry for 2021, the name is Latin for 'Silk(en) and Sunshine'. The silk-wool blend is cooling on the skin, and the almost iridescent fabric compels you to wear this collection under natural light. Featuring 2/1 twill cloths where the front and back side are different, it means your suiting options from this collection just got twice as large.
Book Appointment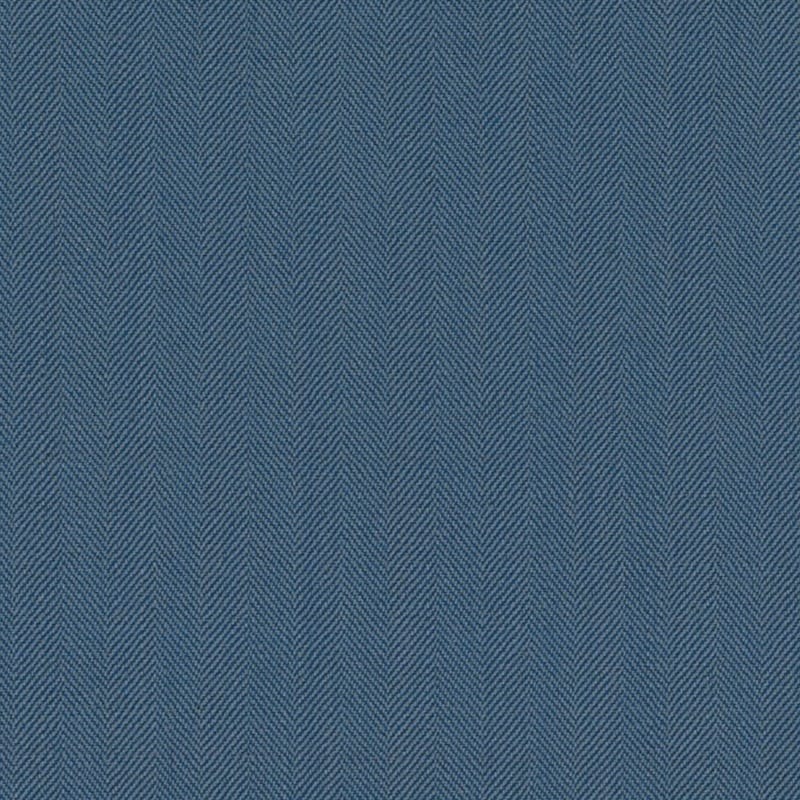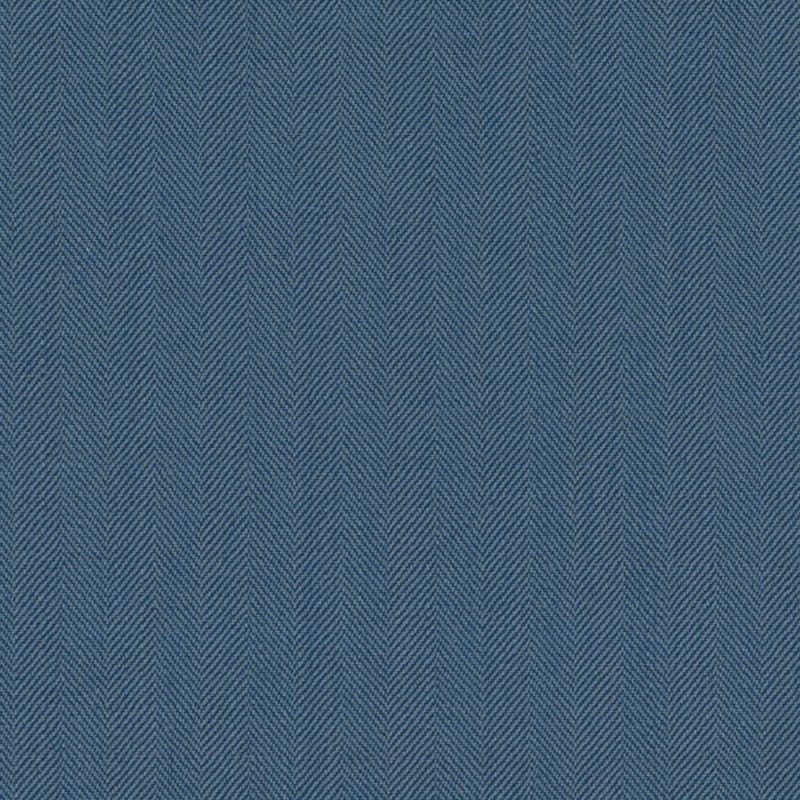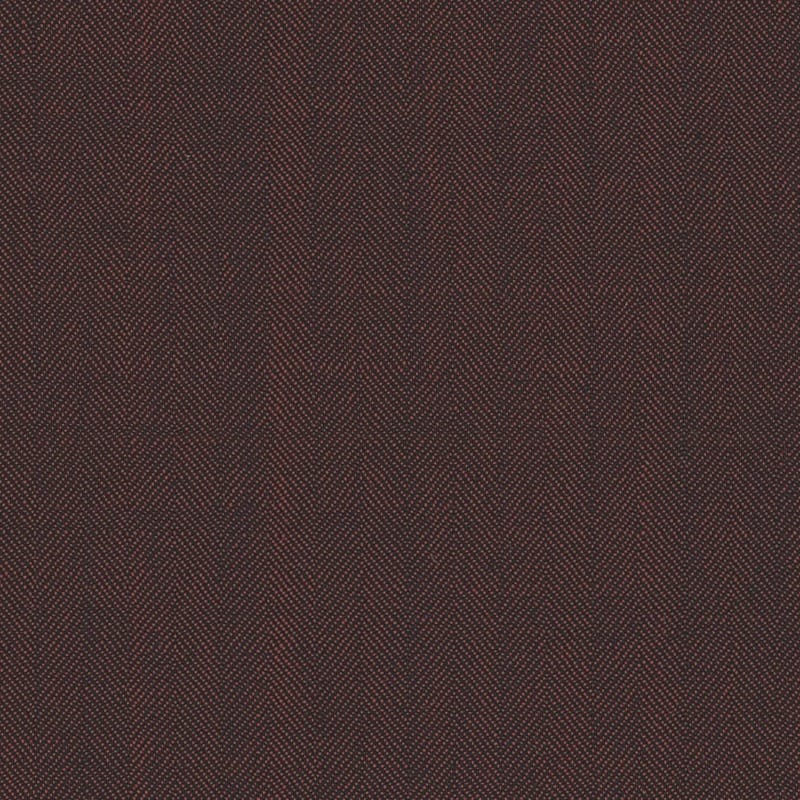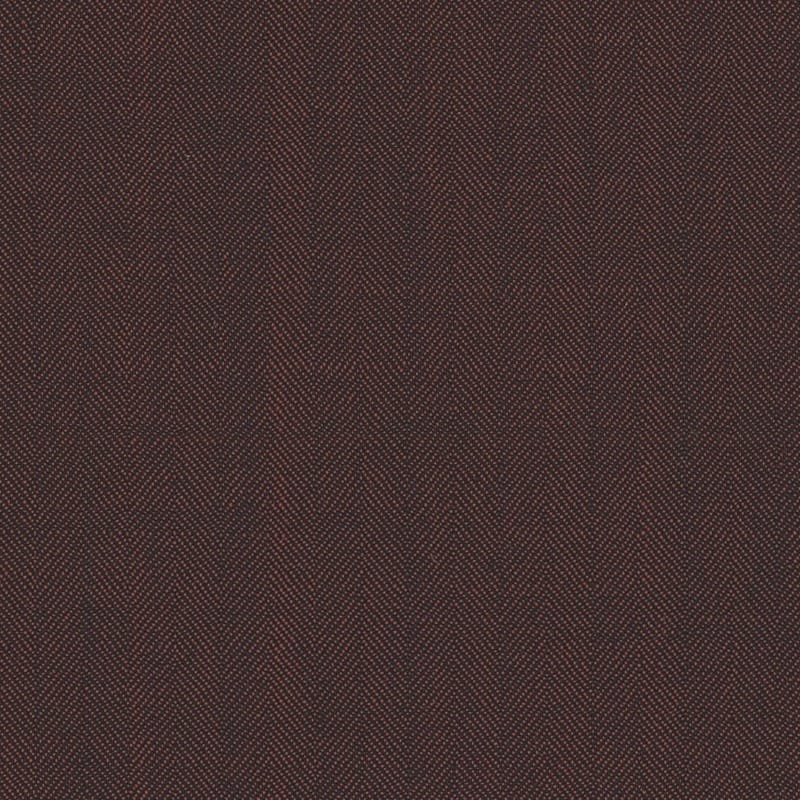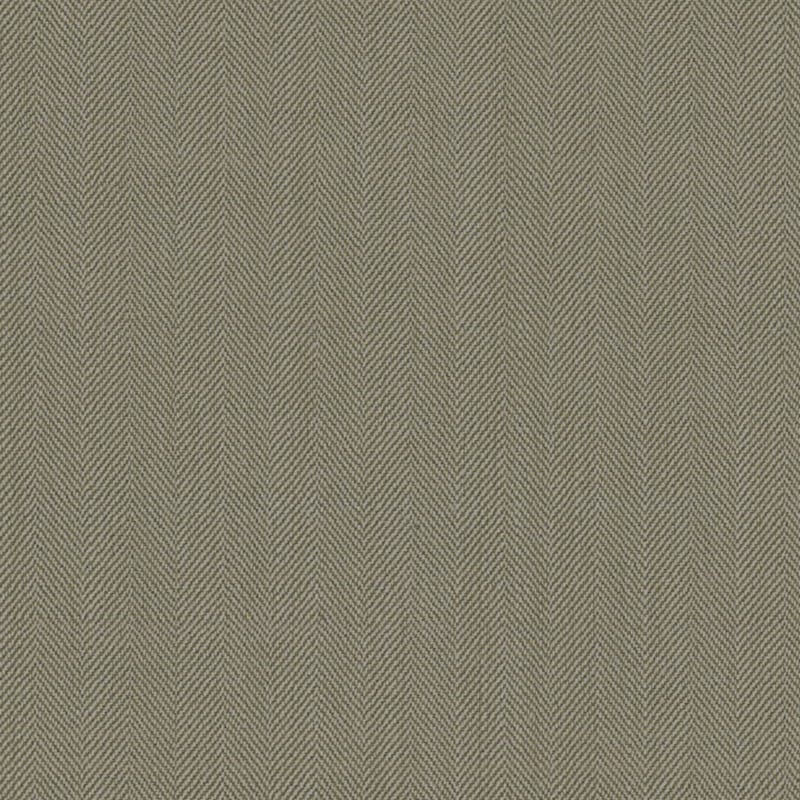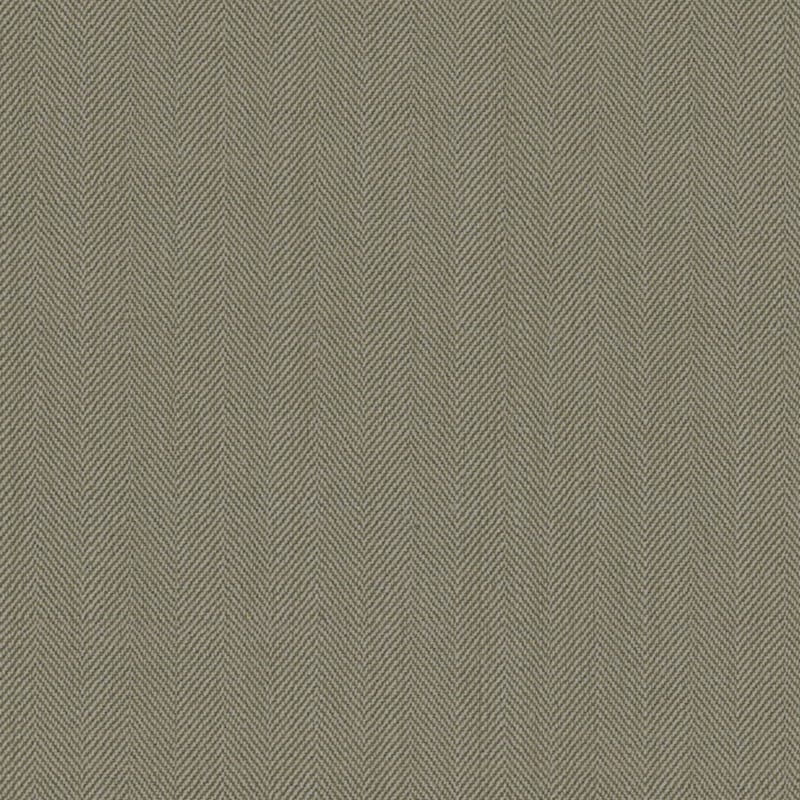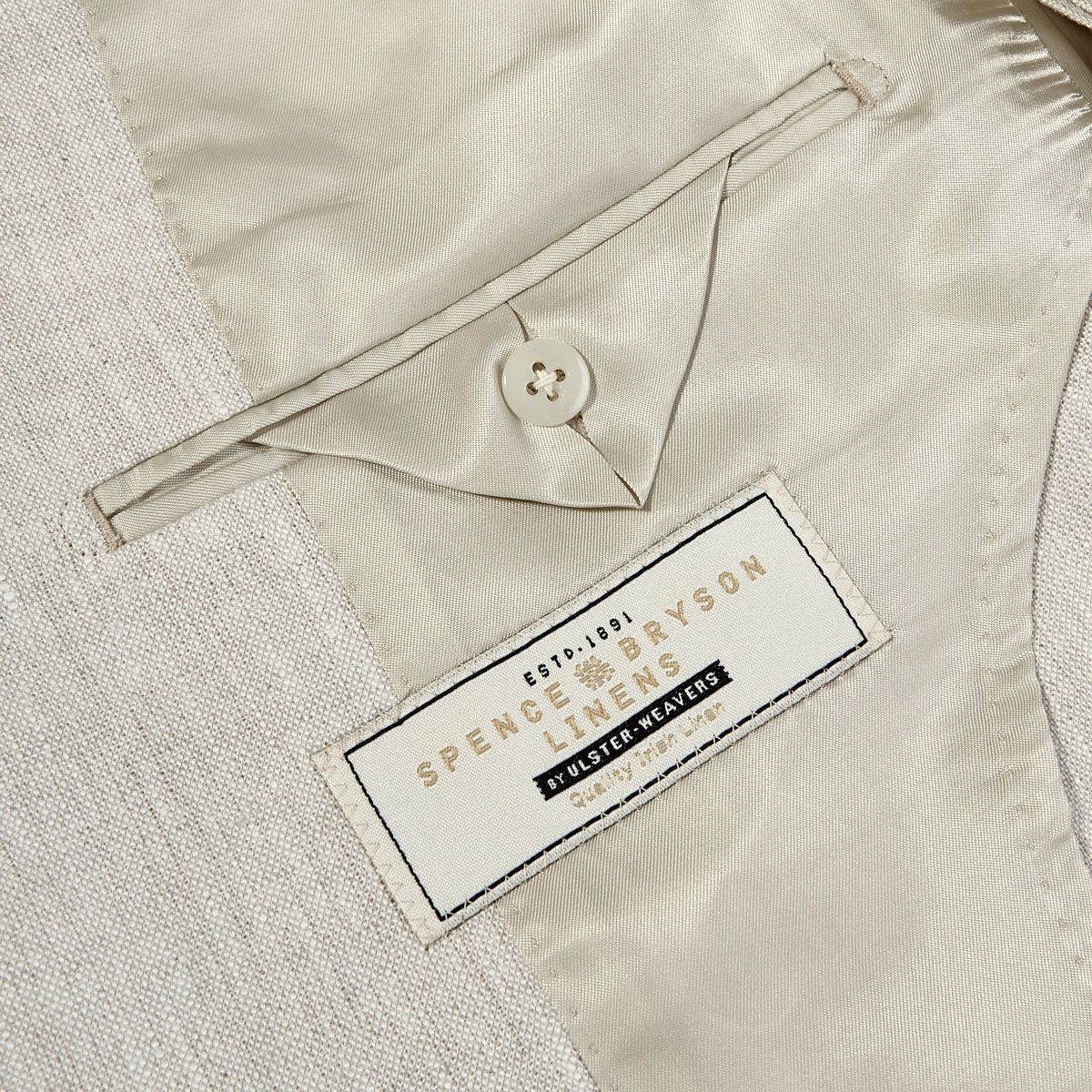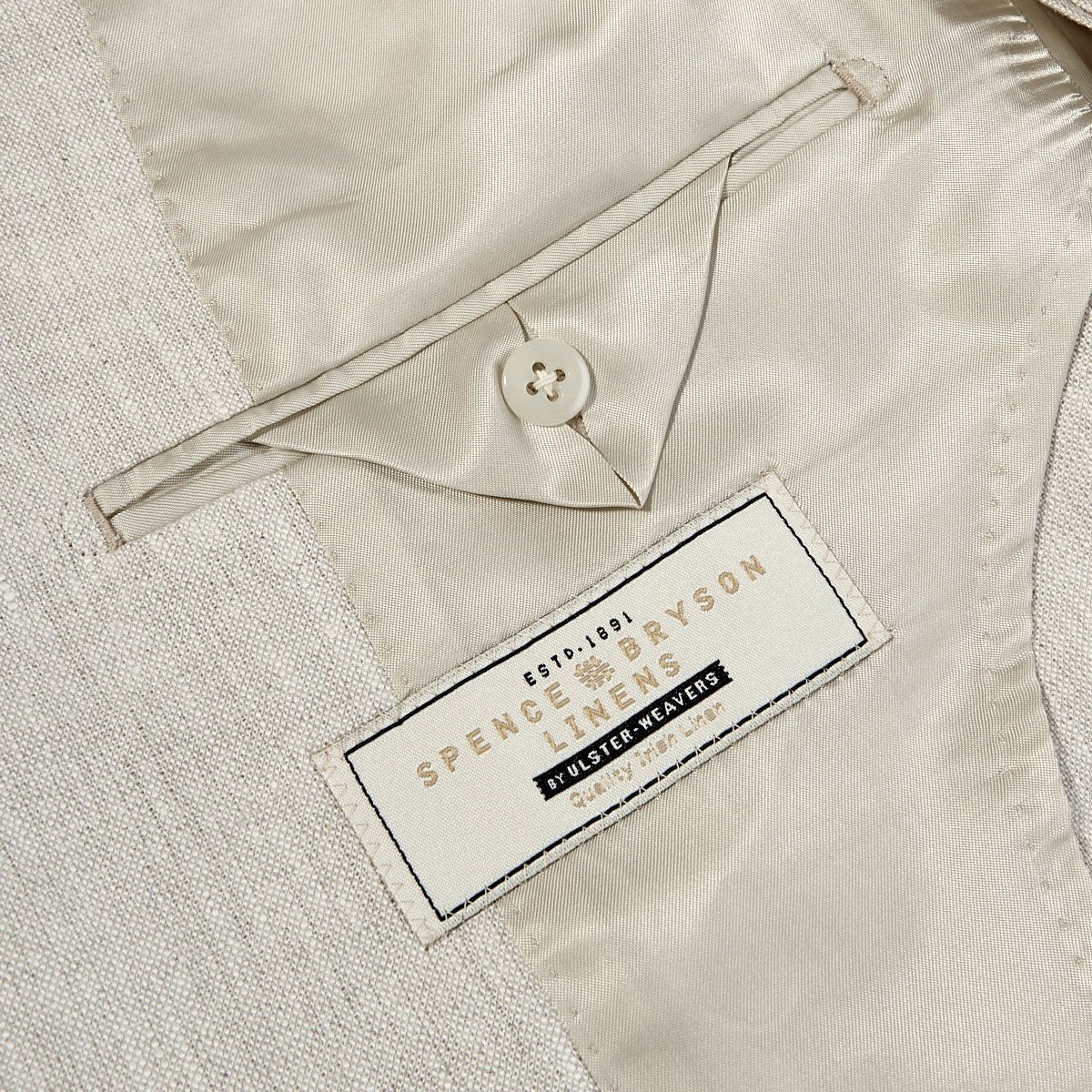 Spence Bryson Lismore Irish Linen
Sports Blazer: from $780
2-piece suit: from $1000
Looking for a full-linen jacket? We have you covered. Our curated range of Spence Bryson Irish Linen is a natural option, with sensible colour-ways that work in tandem with your outdoor photo-shoot.
Book Appointment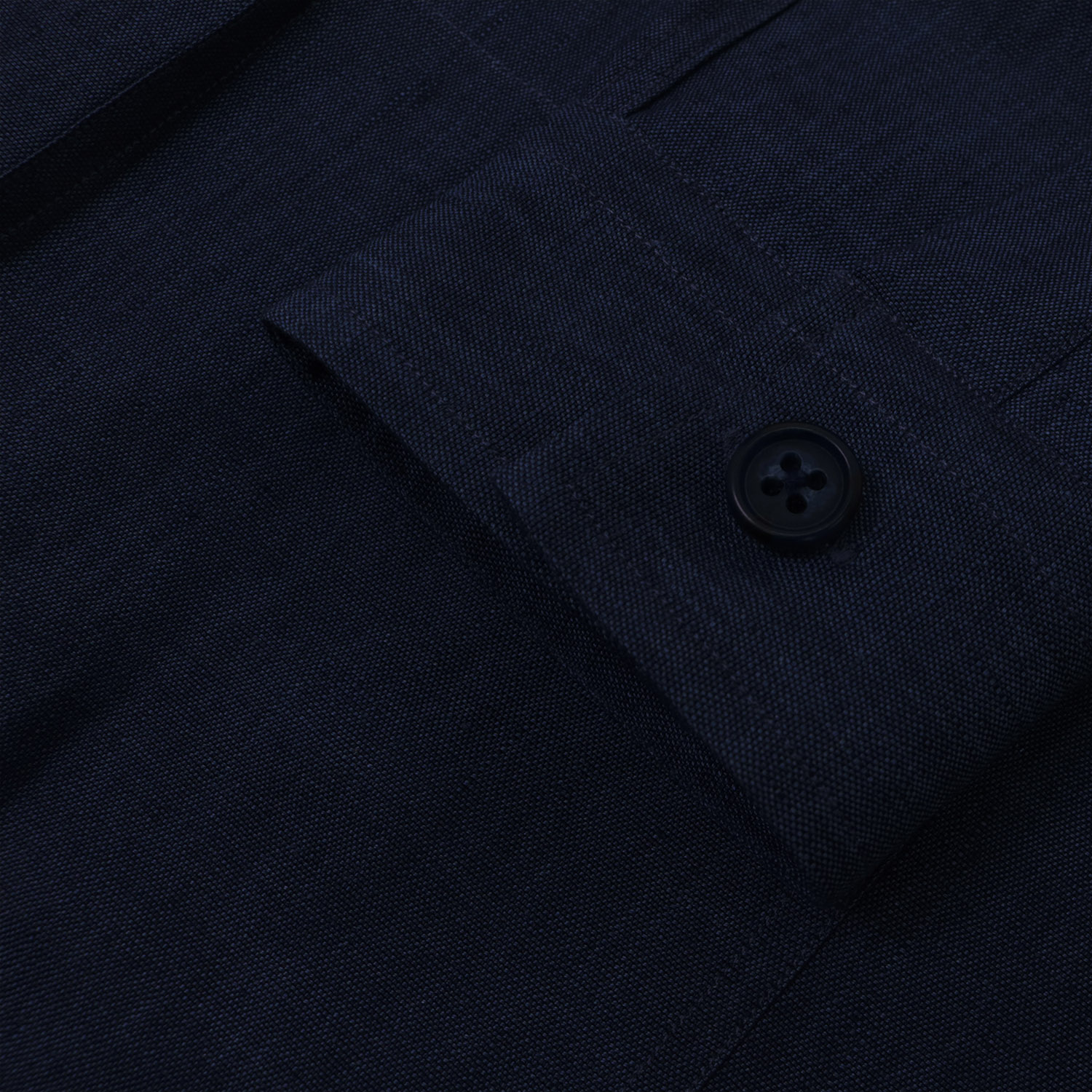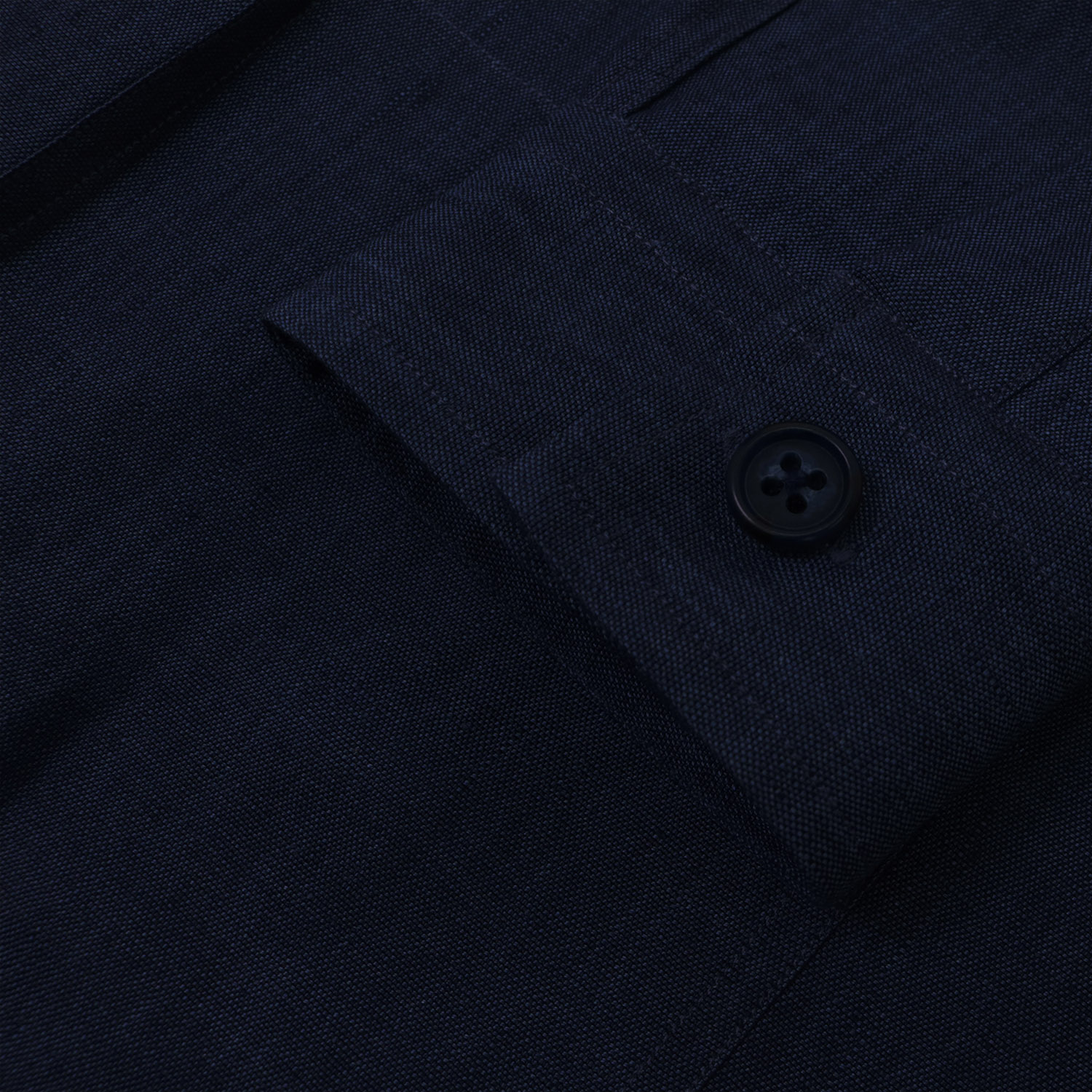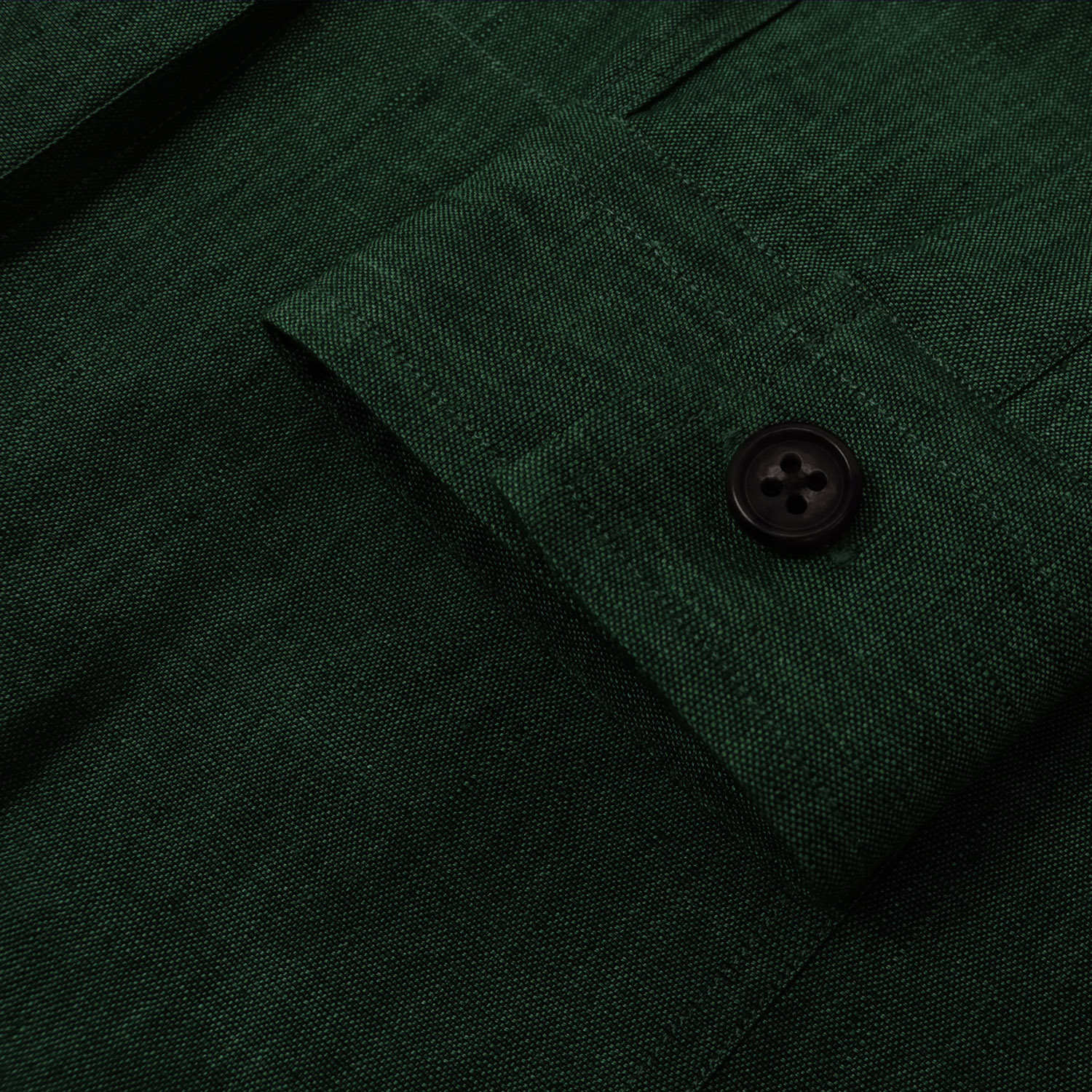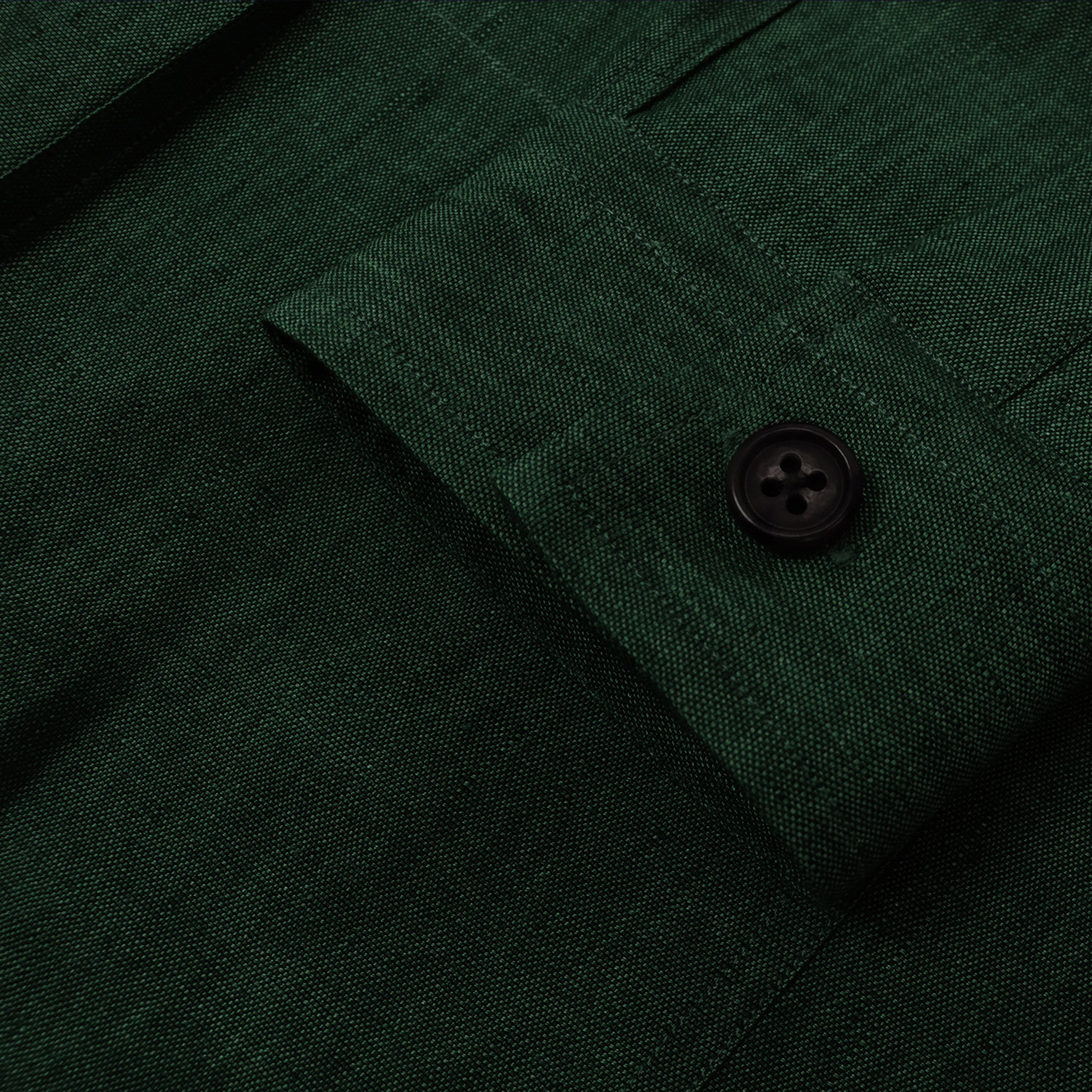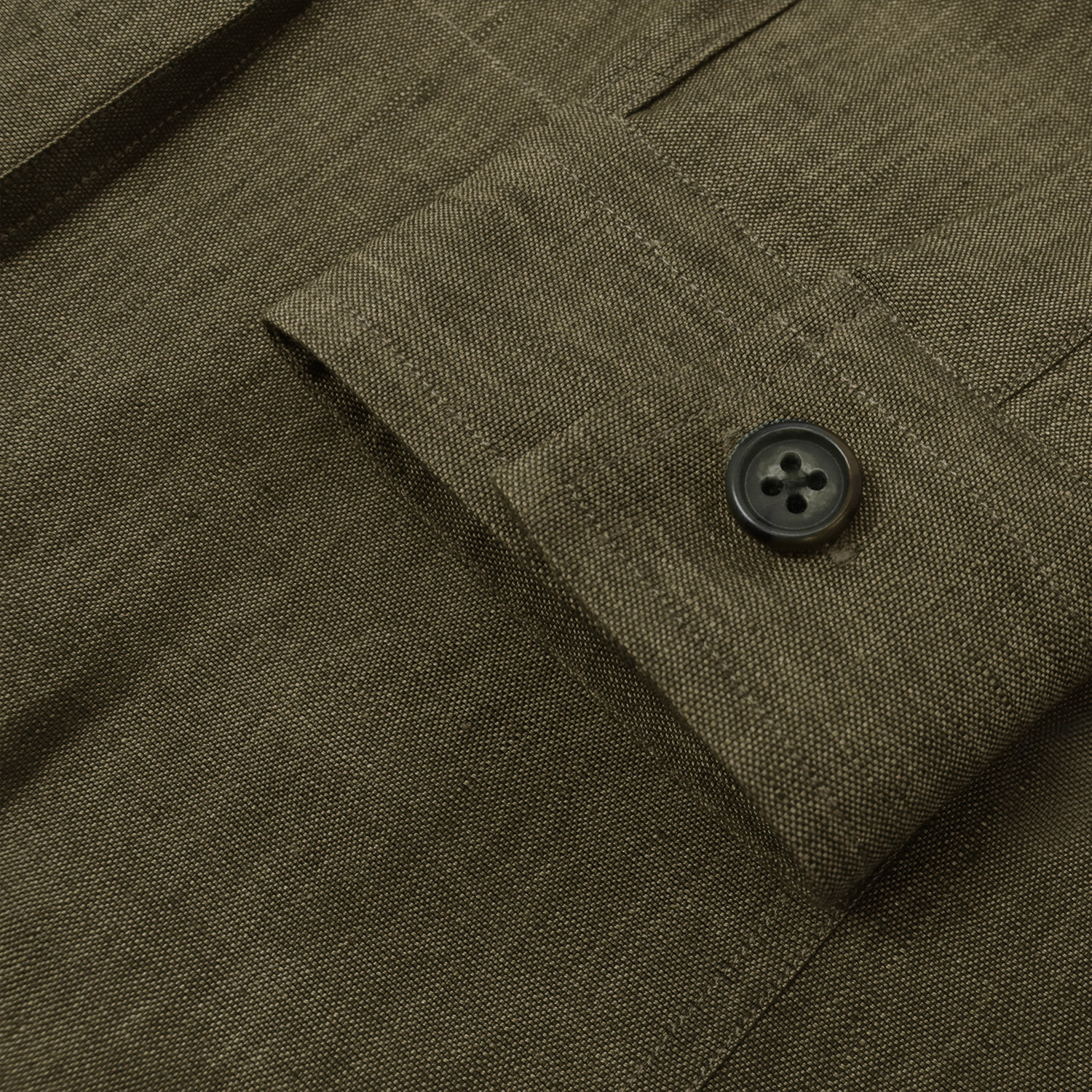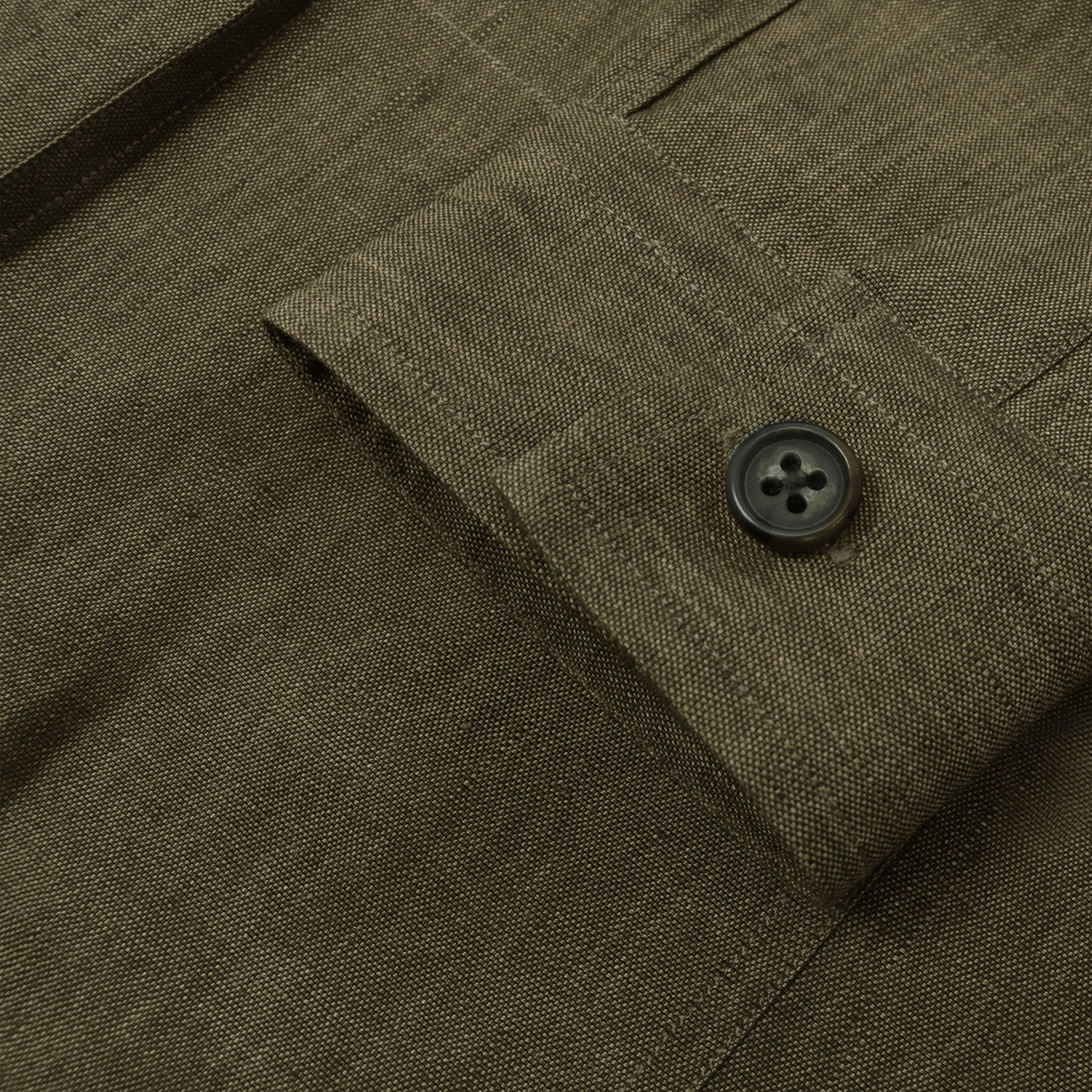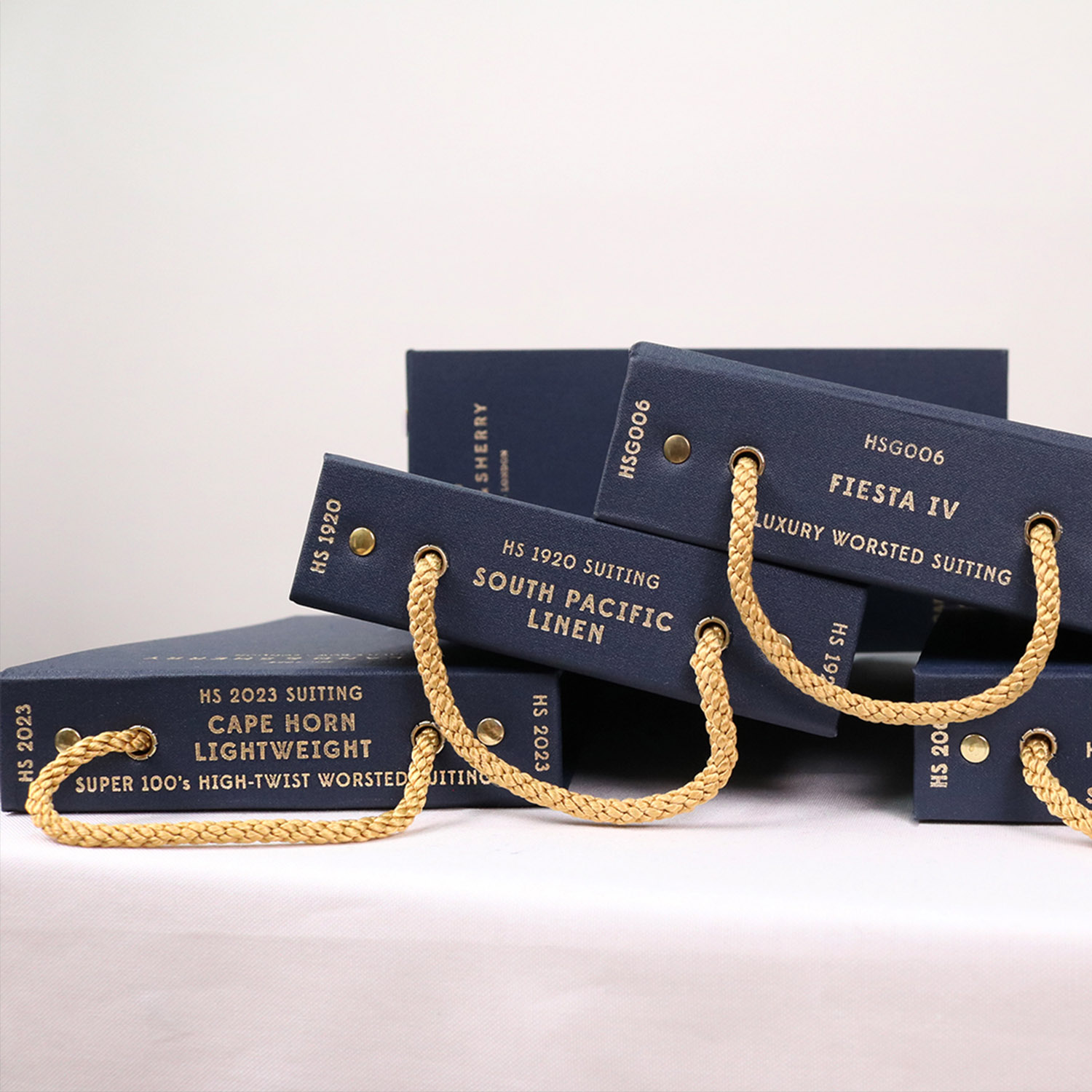 Holland & Sherry South Pacific Linen
2-piece suit: from $3090
Featuring a luxurious range of linen-related fabrics, you will find a range of Teclana® blended fabrics that are H&S own innovation. These wool-linen-Teclana® is durable while lightweight, and resist crease better than traditional linen fabrics. The linen-silk blend is as luxurious as they come.
Book Appointment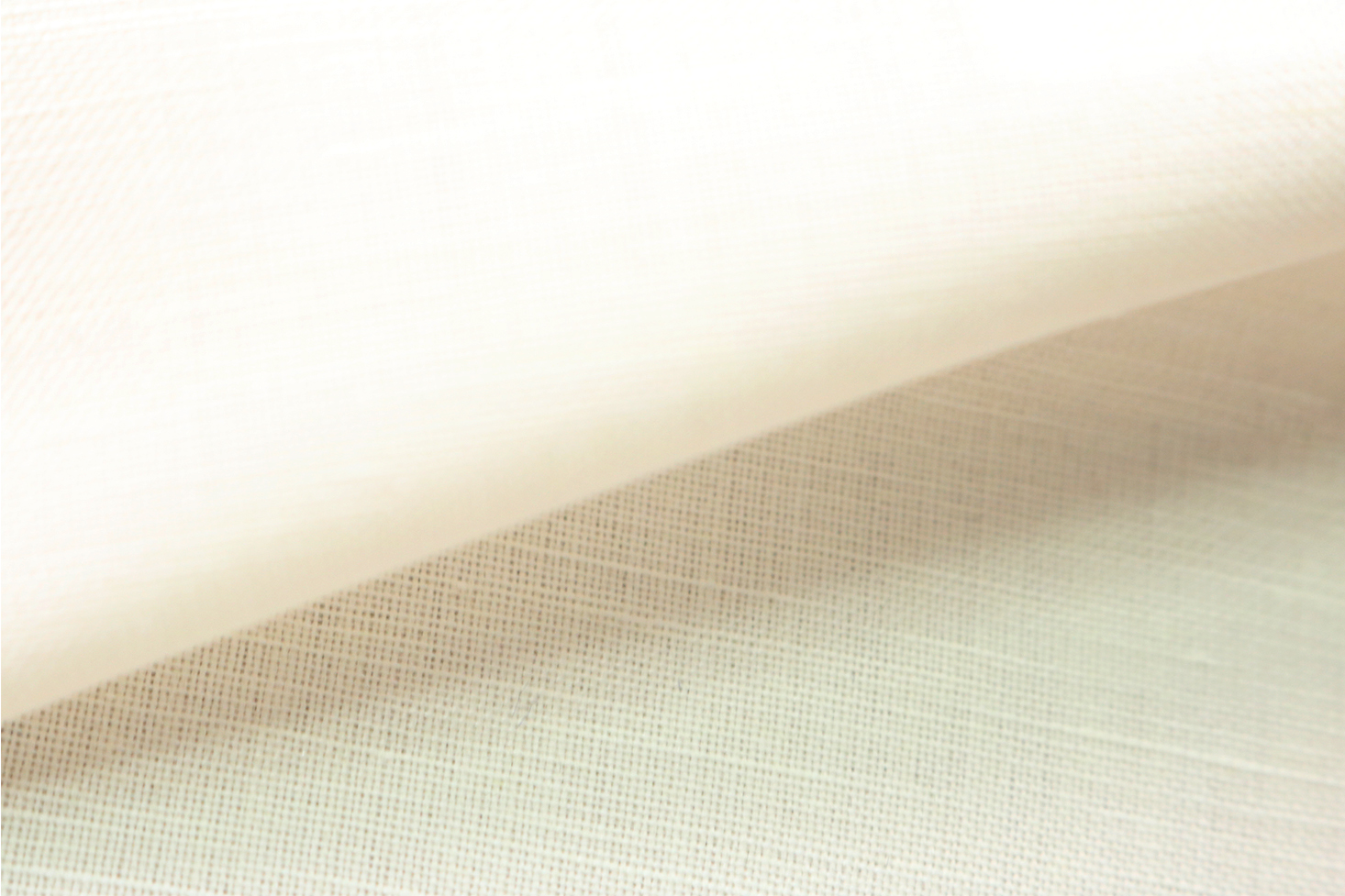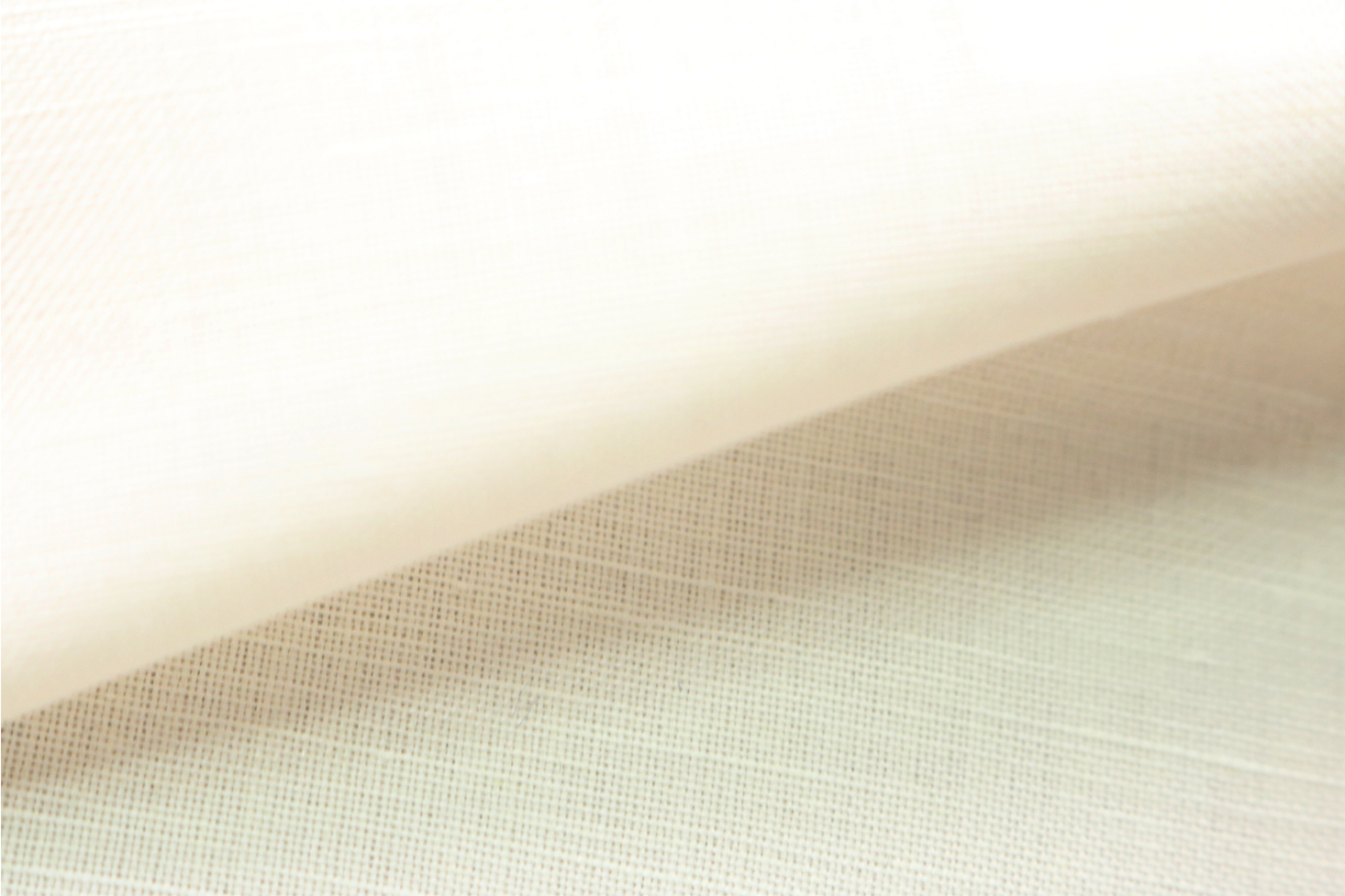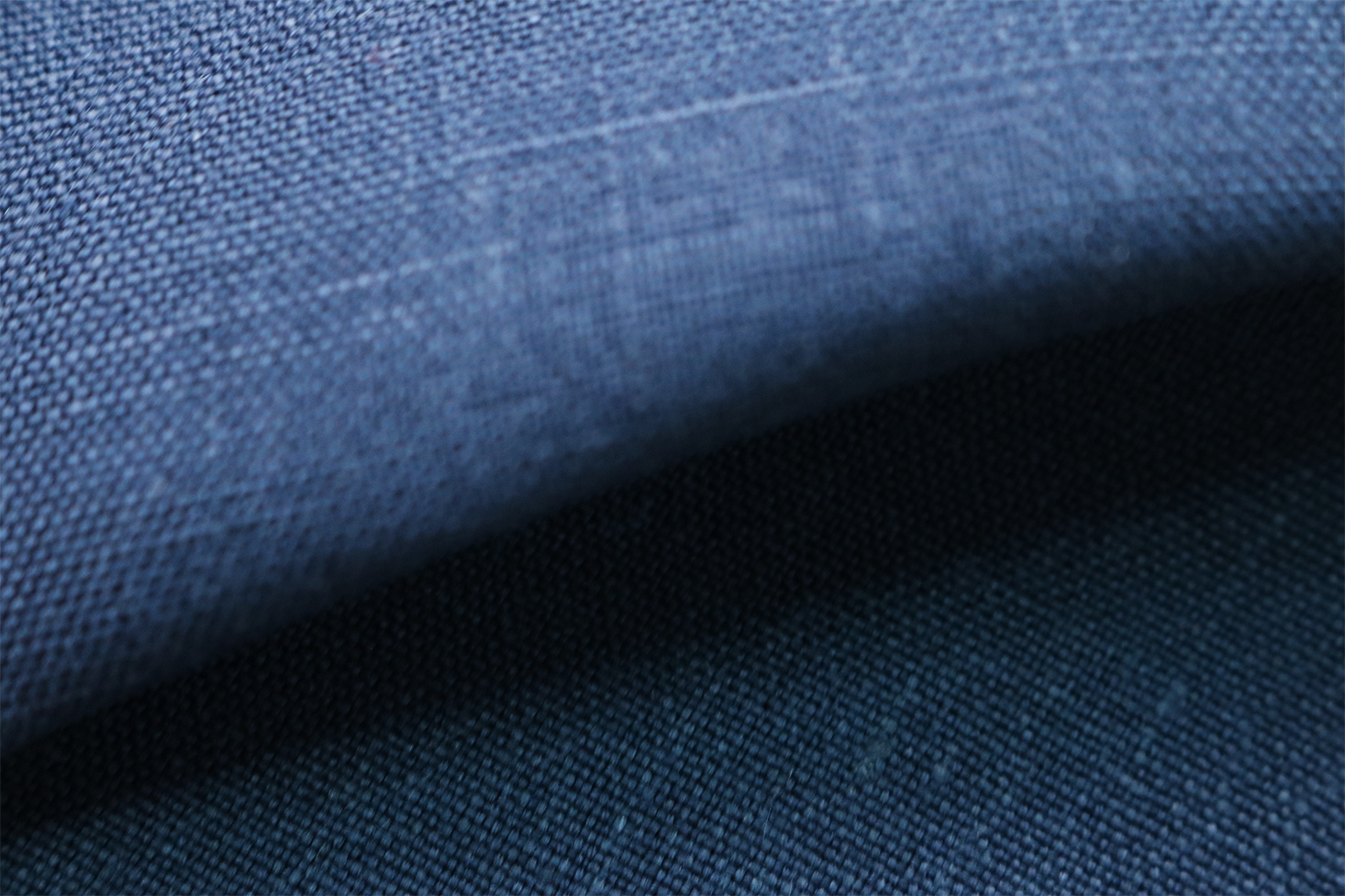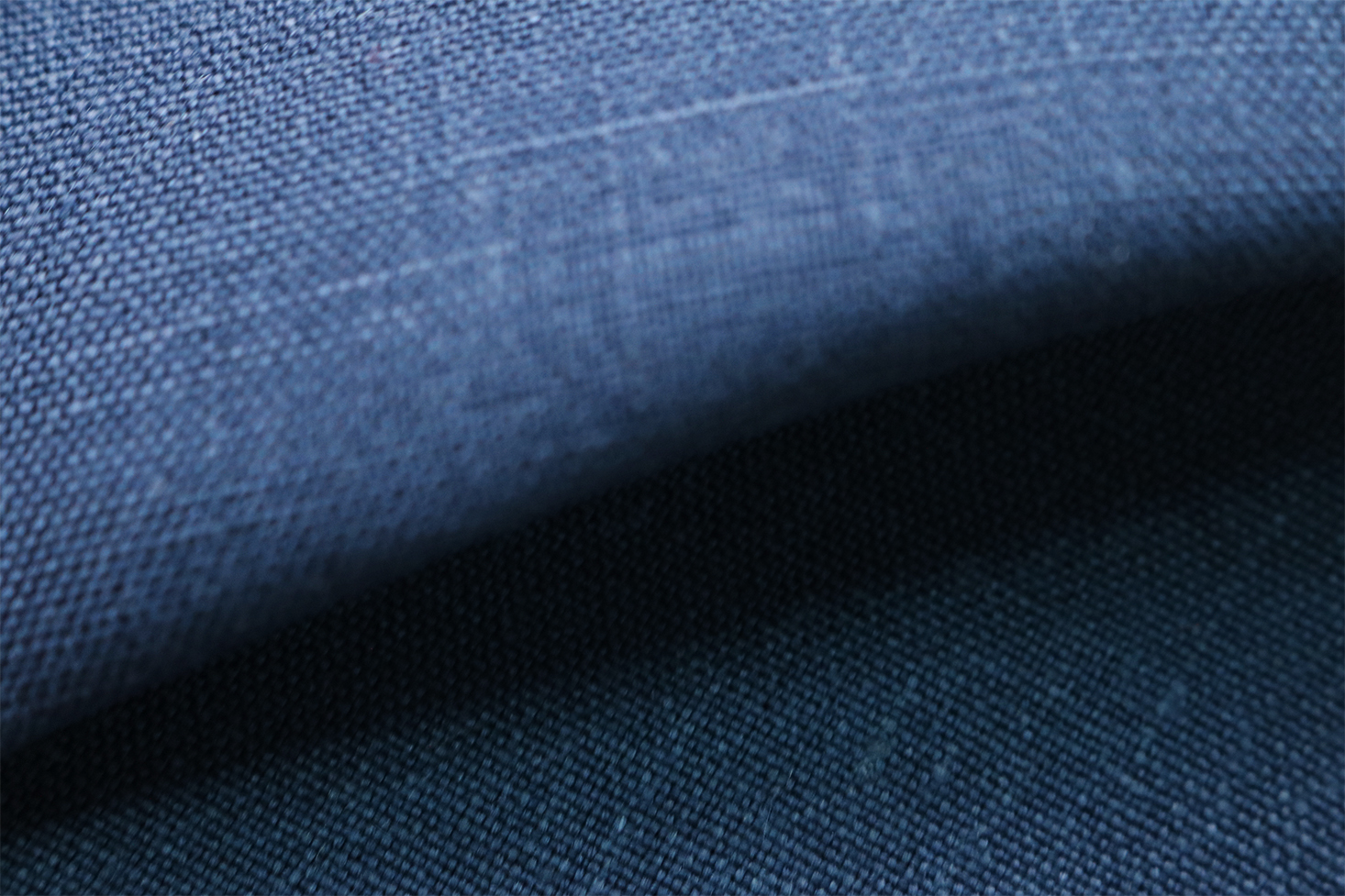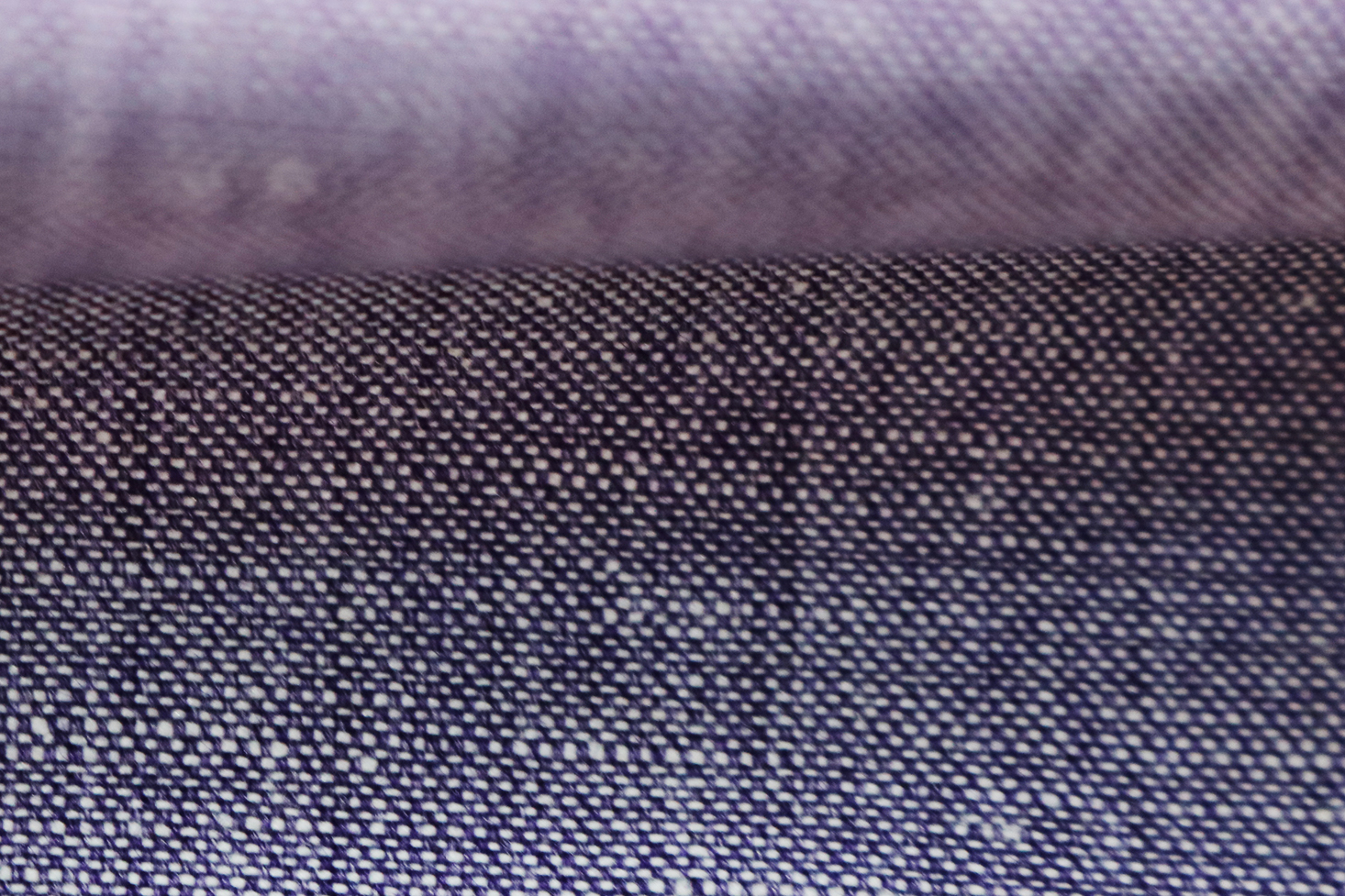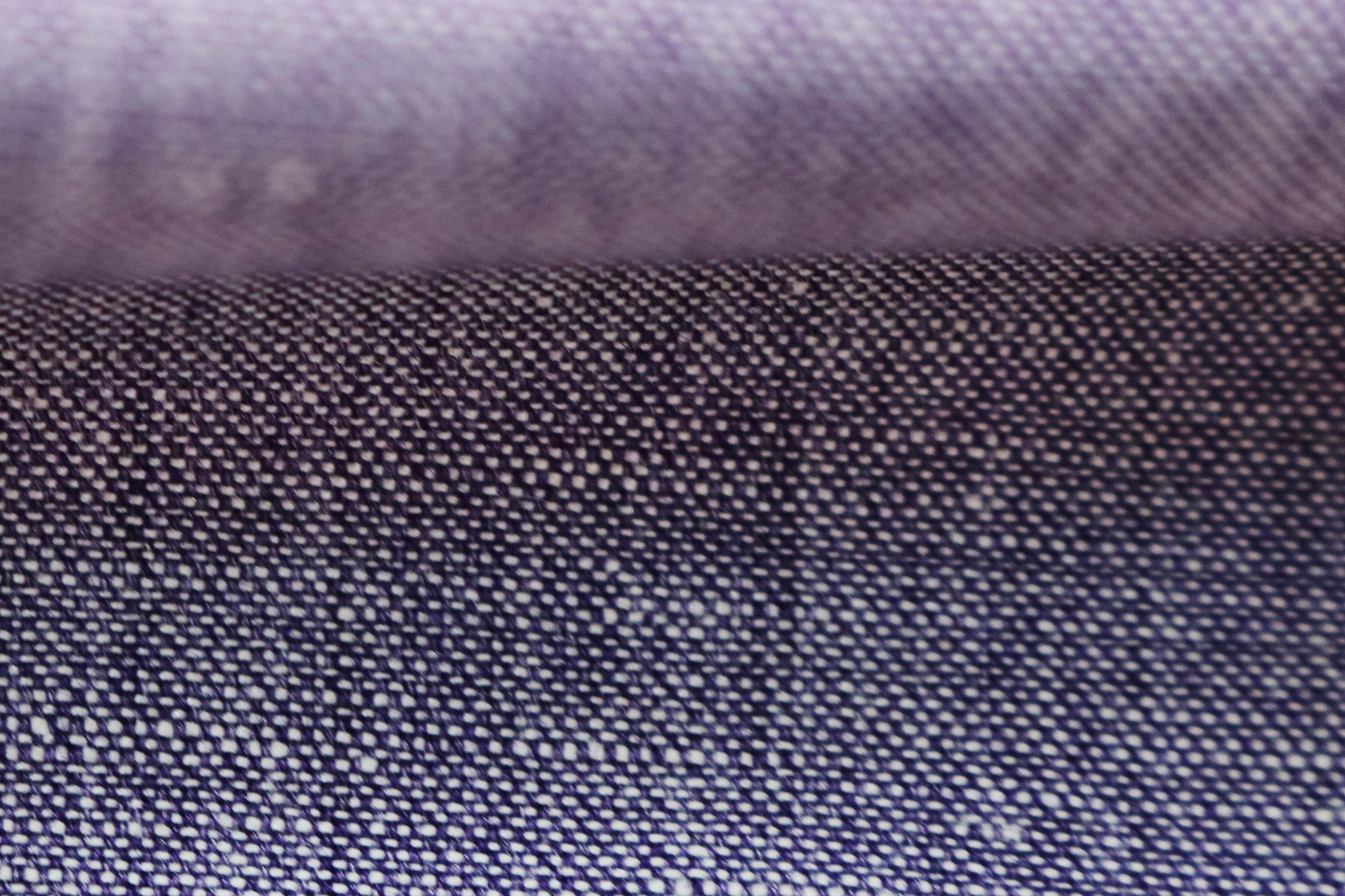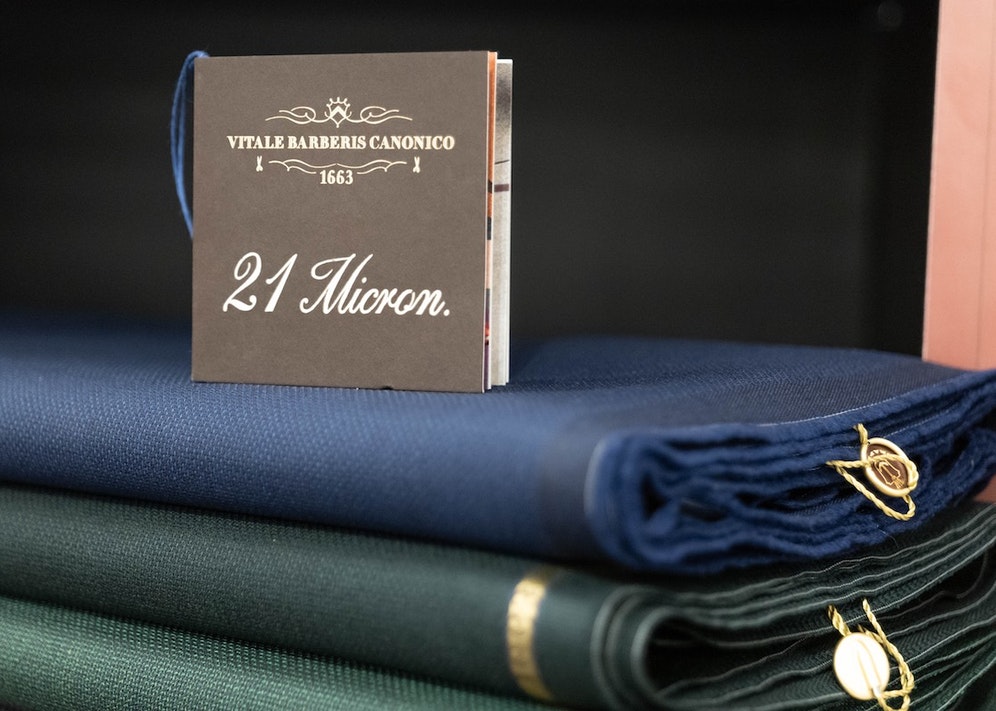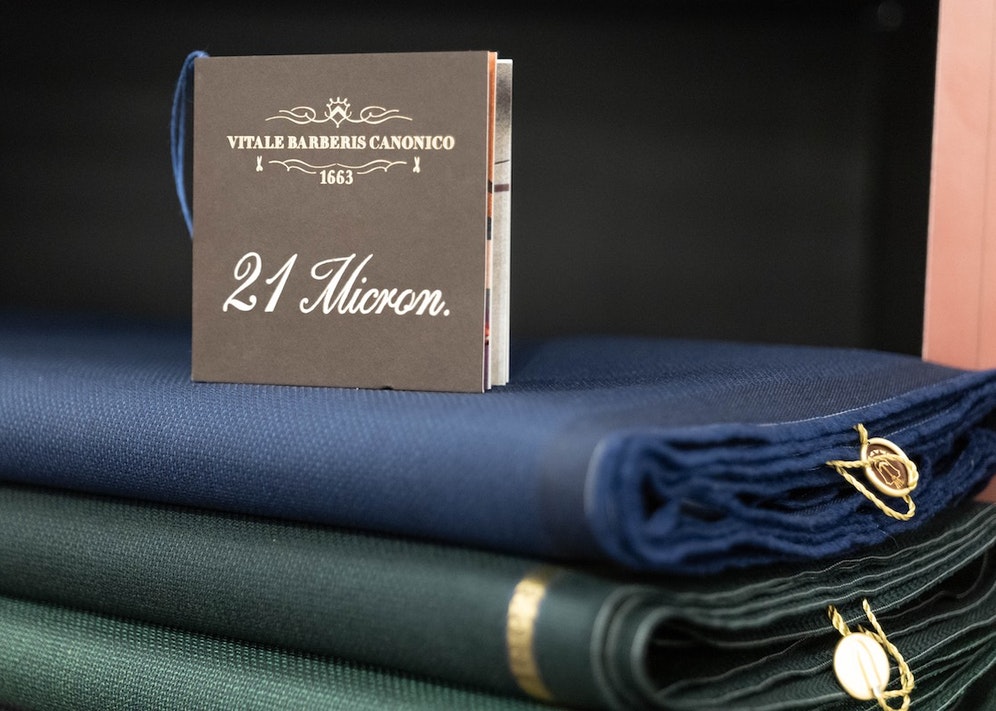 VBC 21 Micron Montecarlo
Sports Blazer: from $1900
We would like to single out this particular collection, if you are looking for a Spezzato, or mix-and-match look. The hopsack-weave means it is best made as a blazer or a sports jacket, rather than a full suit. Porous and breathable, blazers made from this collection will look fantastic as a casualwear option or when paired up with darker colours for a smart-casual look.
Book Appointment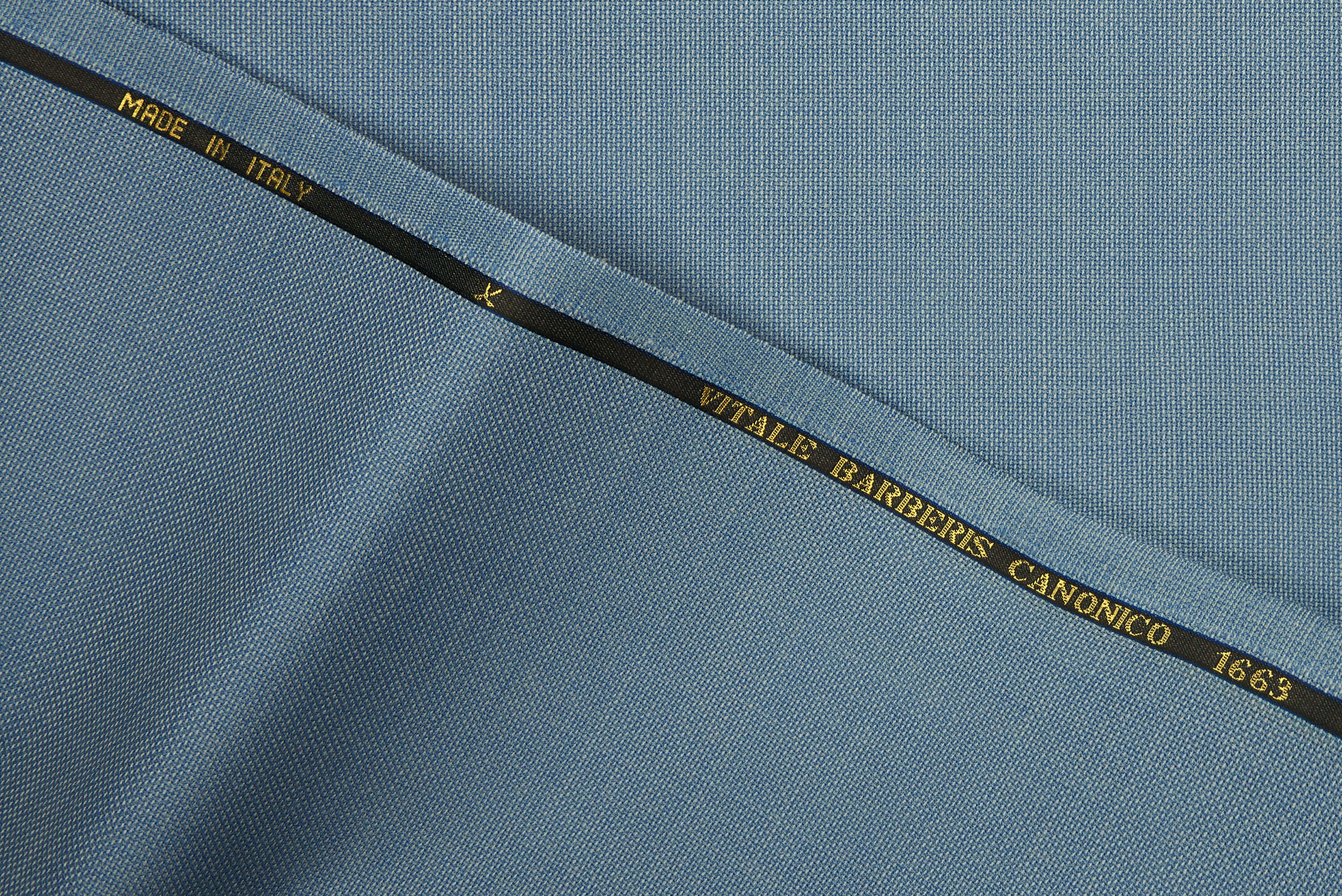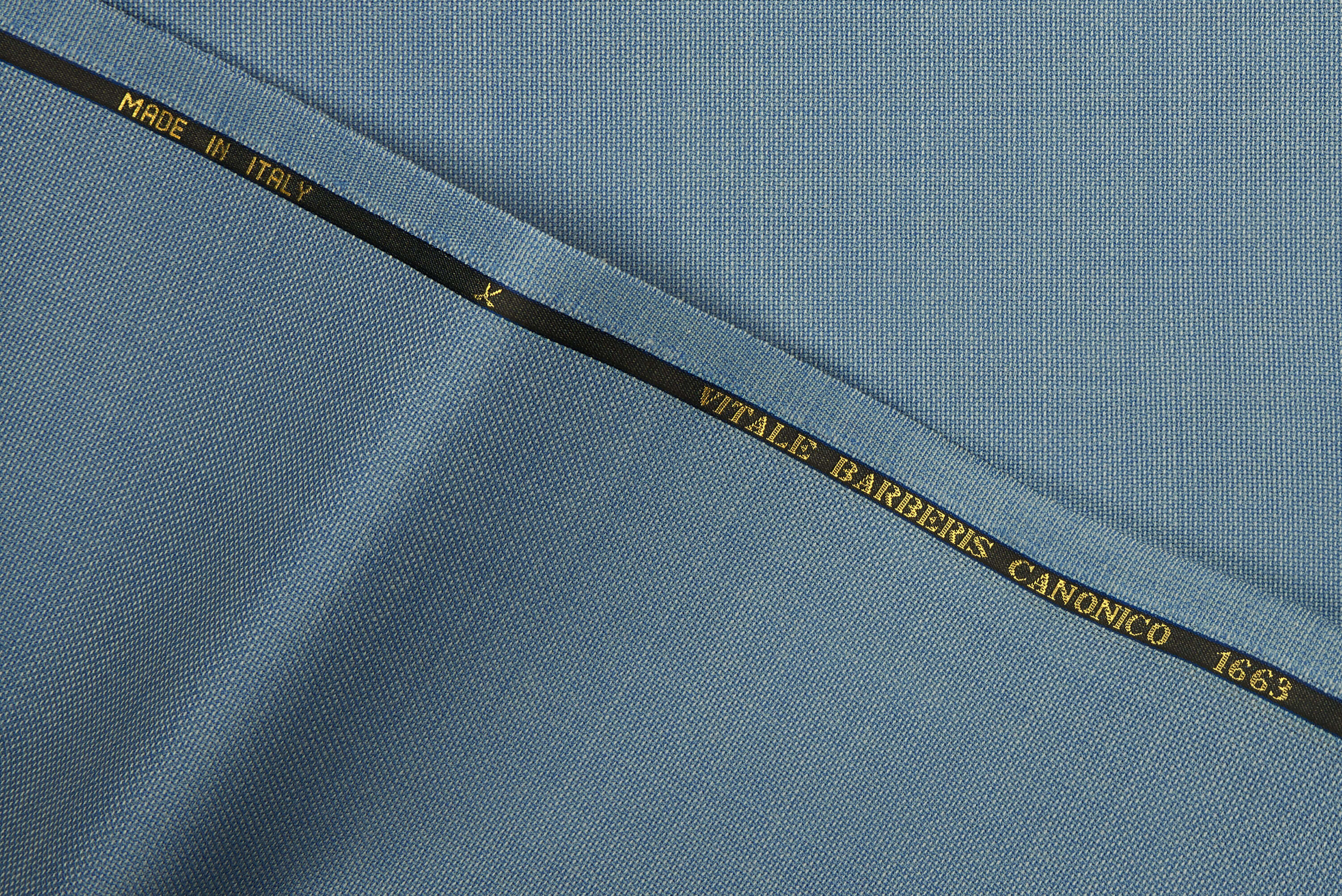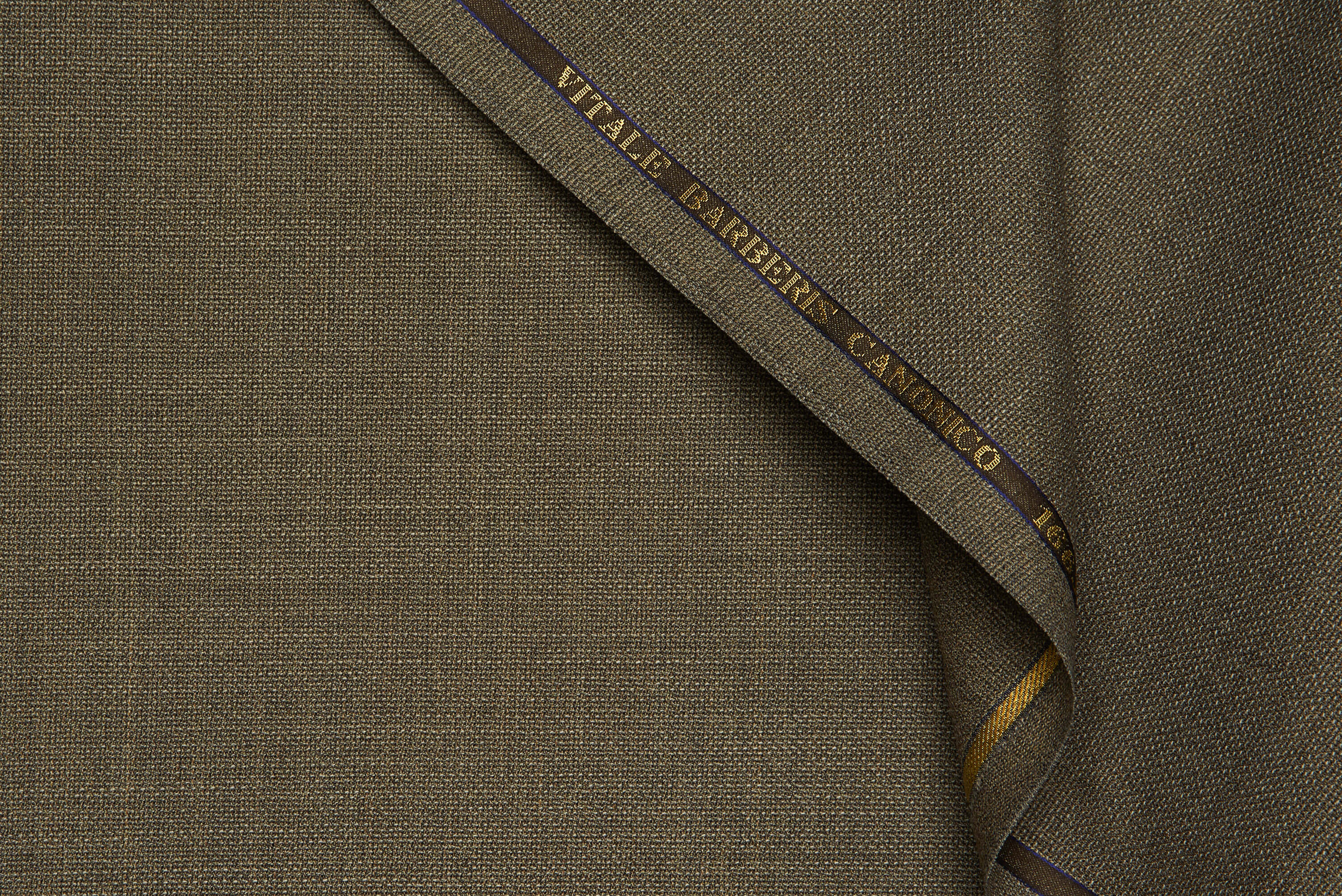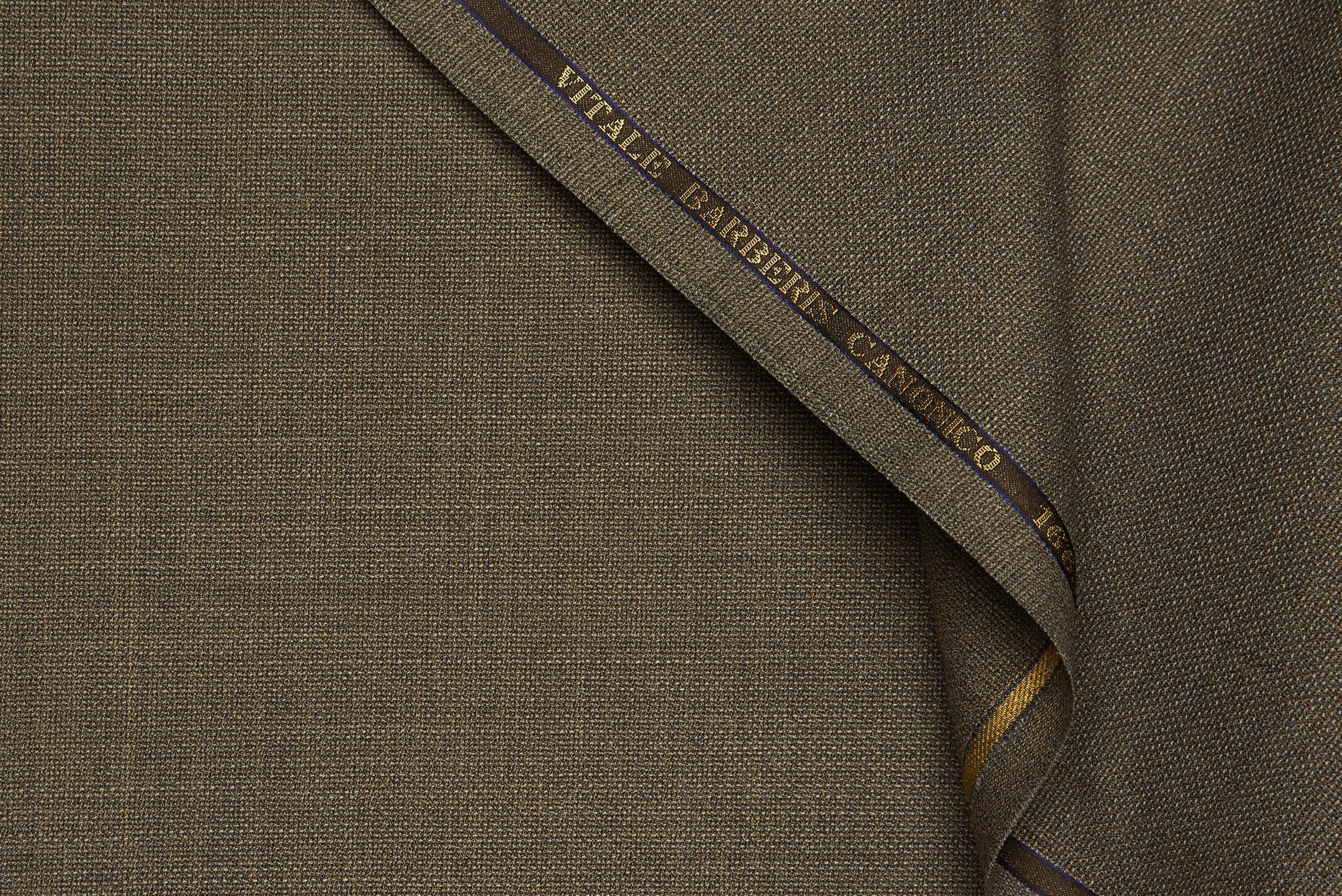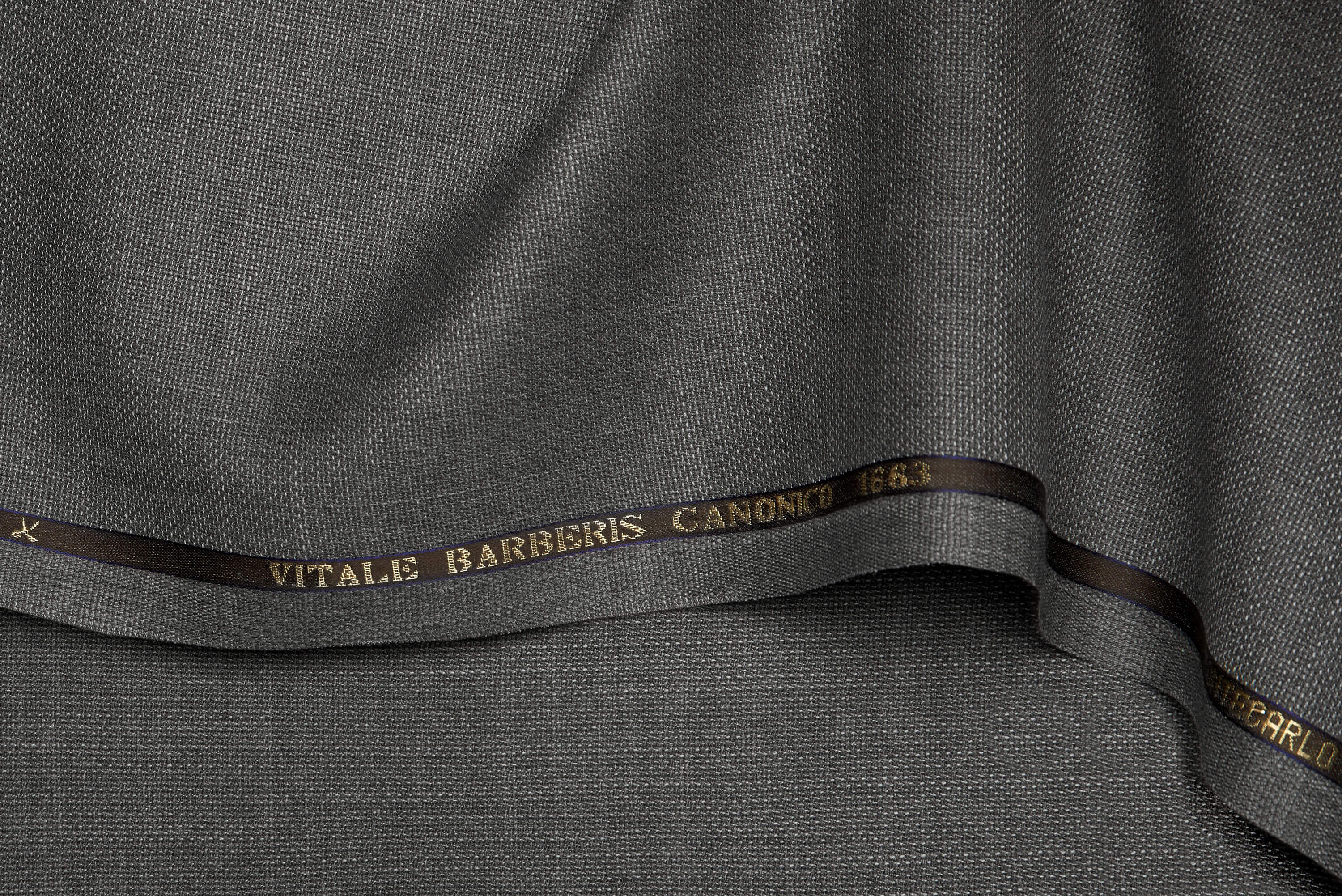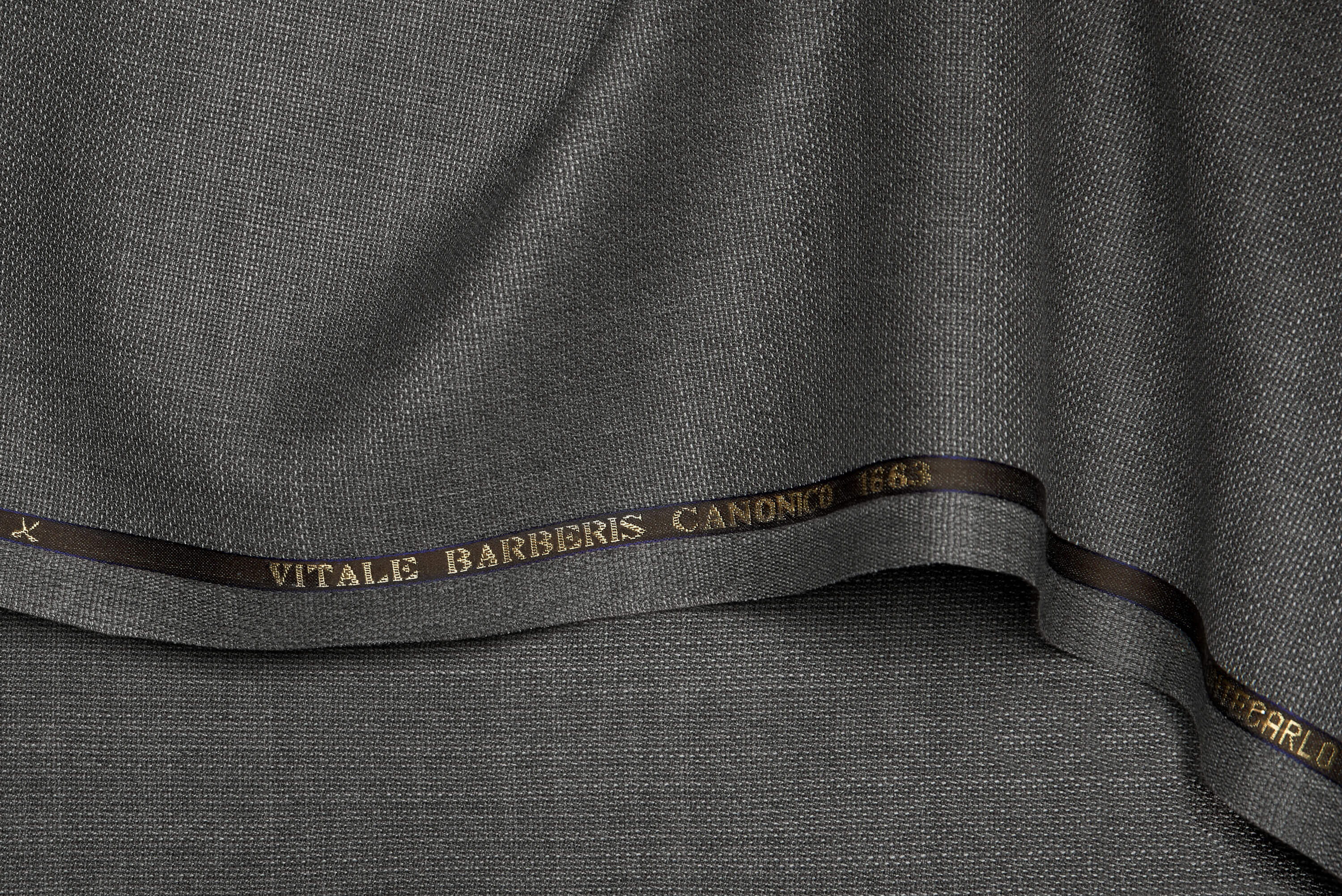 We hope our short guide to wedding suits leaves you better informed.
Last but not least, here are some special savings for you: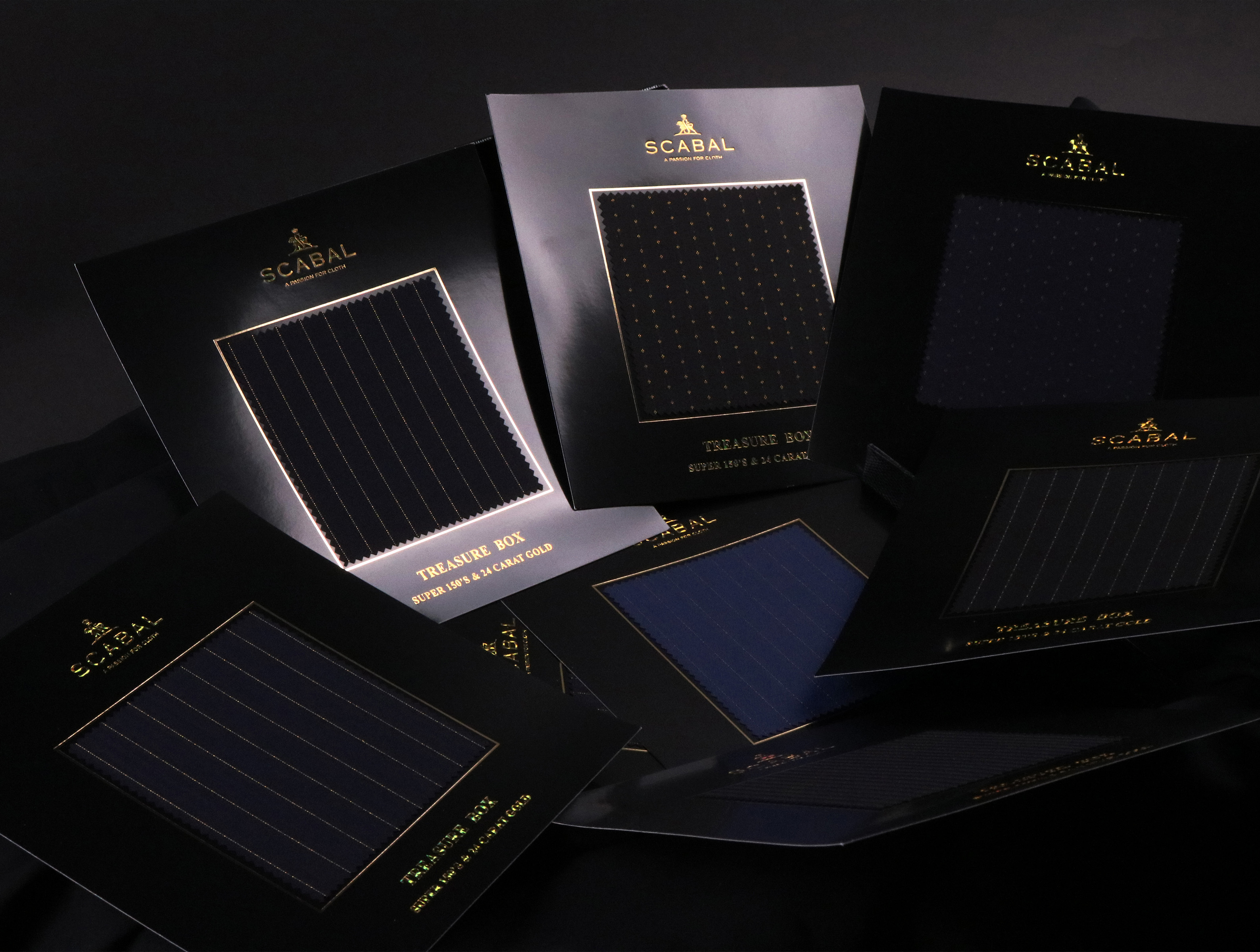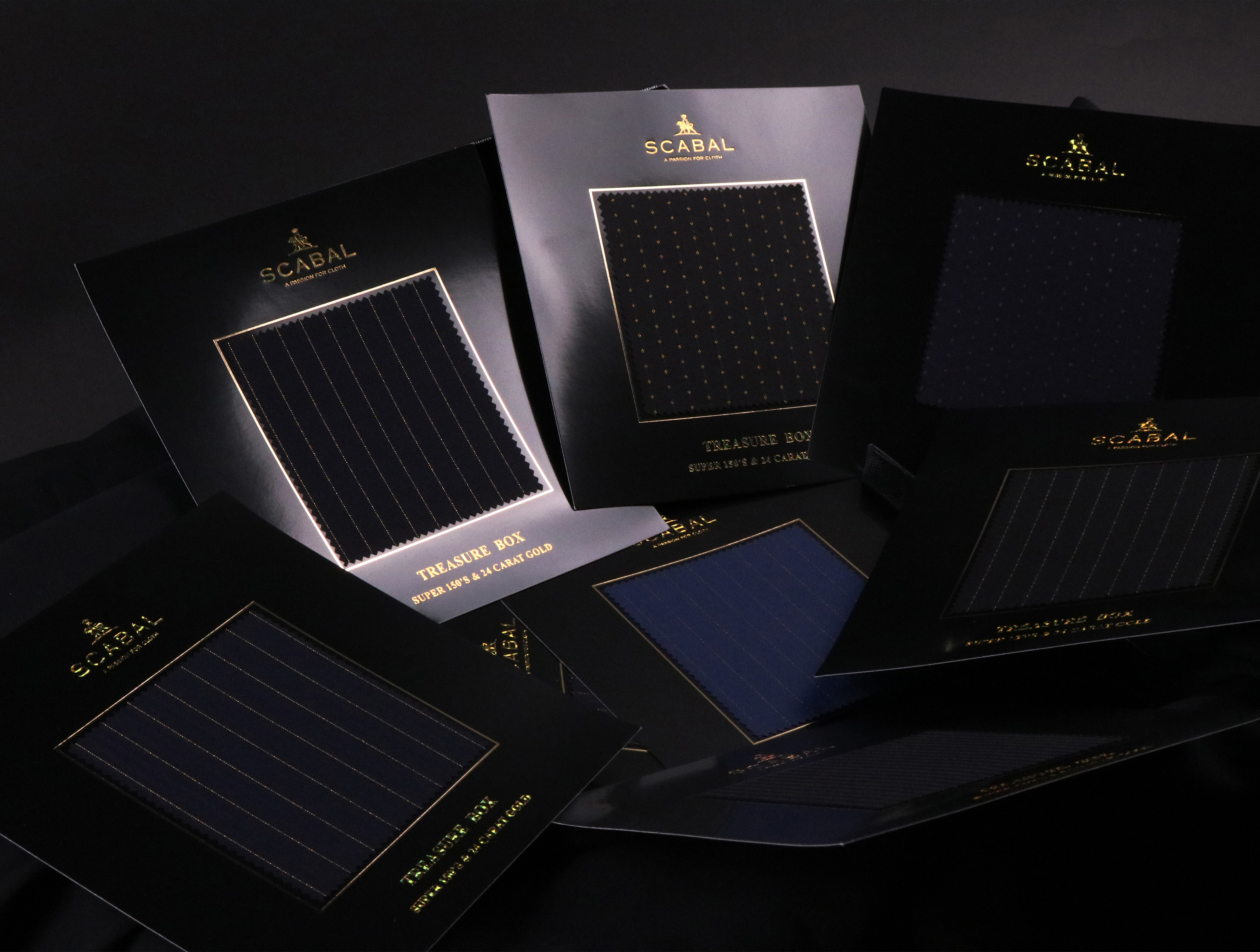 Enjoy 10% Off Your Wedding Suit
Enjoy a 10% discount on your wedding suit when you make an appointment with us.*
*10% discount cannot be used in conjunction with any other promotions or sale items.