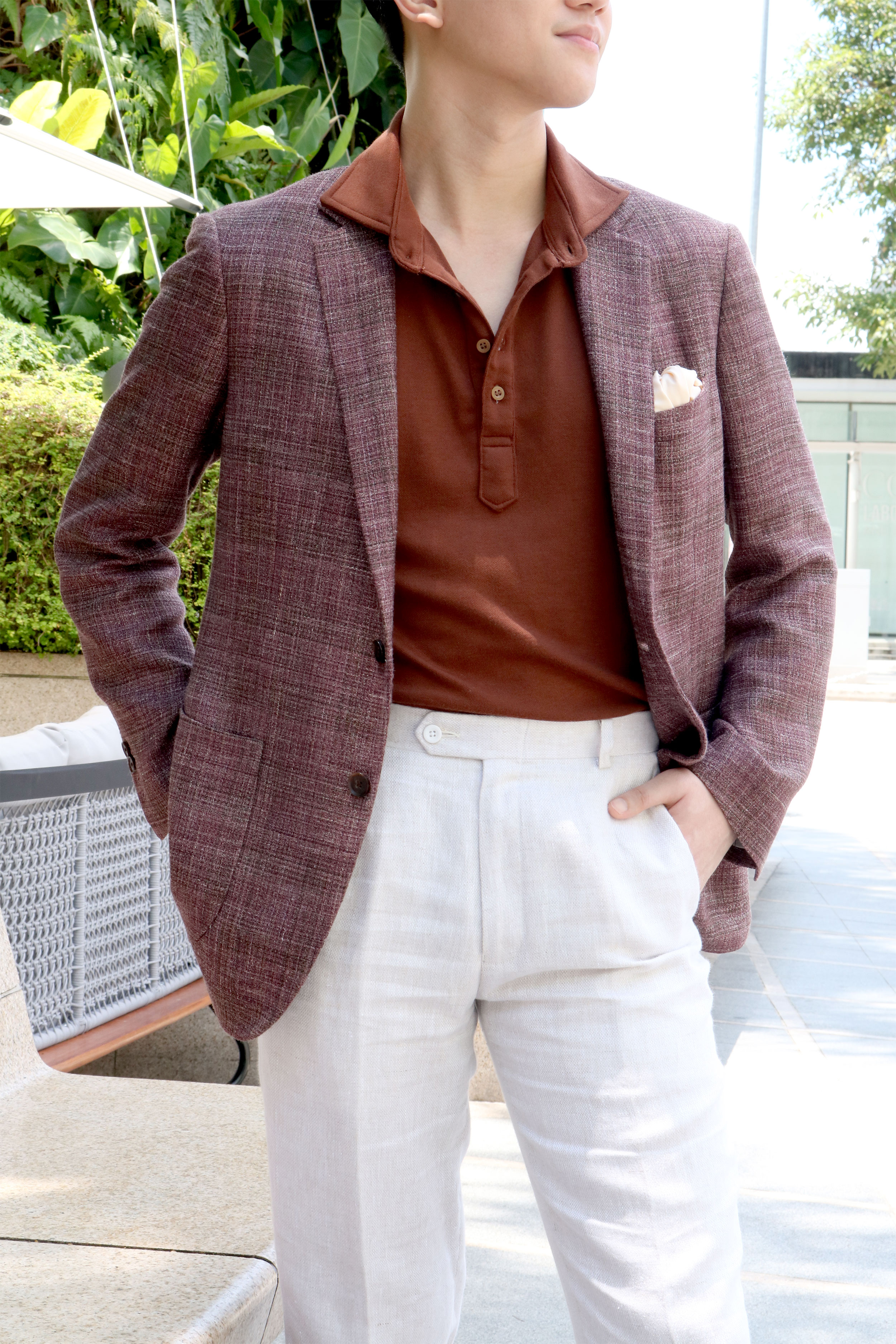 How do you match a broken suit?
Most men seem to think that all suits or jackets are "formal". Contrary to popular belief, there are in fact subtle details that differentiate a formal suit jacket from a smart-casual sports jacket. These subtle details make all the difference when trying to pull off a broken suit.
A suit jacket — tends to be more structured, with padded shoulders, is fully lined, and typically has welt pockets. Suit Jackets are designed to be worn with matching trousers only, so pulling them apart as separates might look a little off.
On the other hand, sports jacket has an unstructured construction, can be unlined, and typically sewn with patch pockets. A Sports Jacket is designed as a stand-alone piece (without matching trousers). You can jazz up your existing outfit, even if you are wearing t-shirt and jeans.
Should I be choosing similar colours?
What should the overall look be?