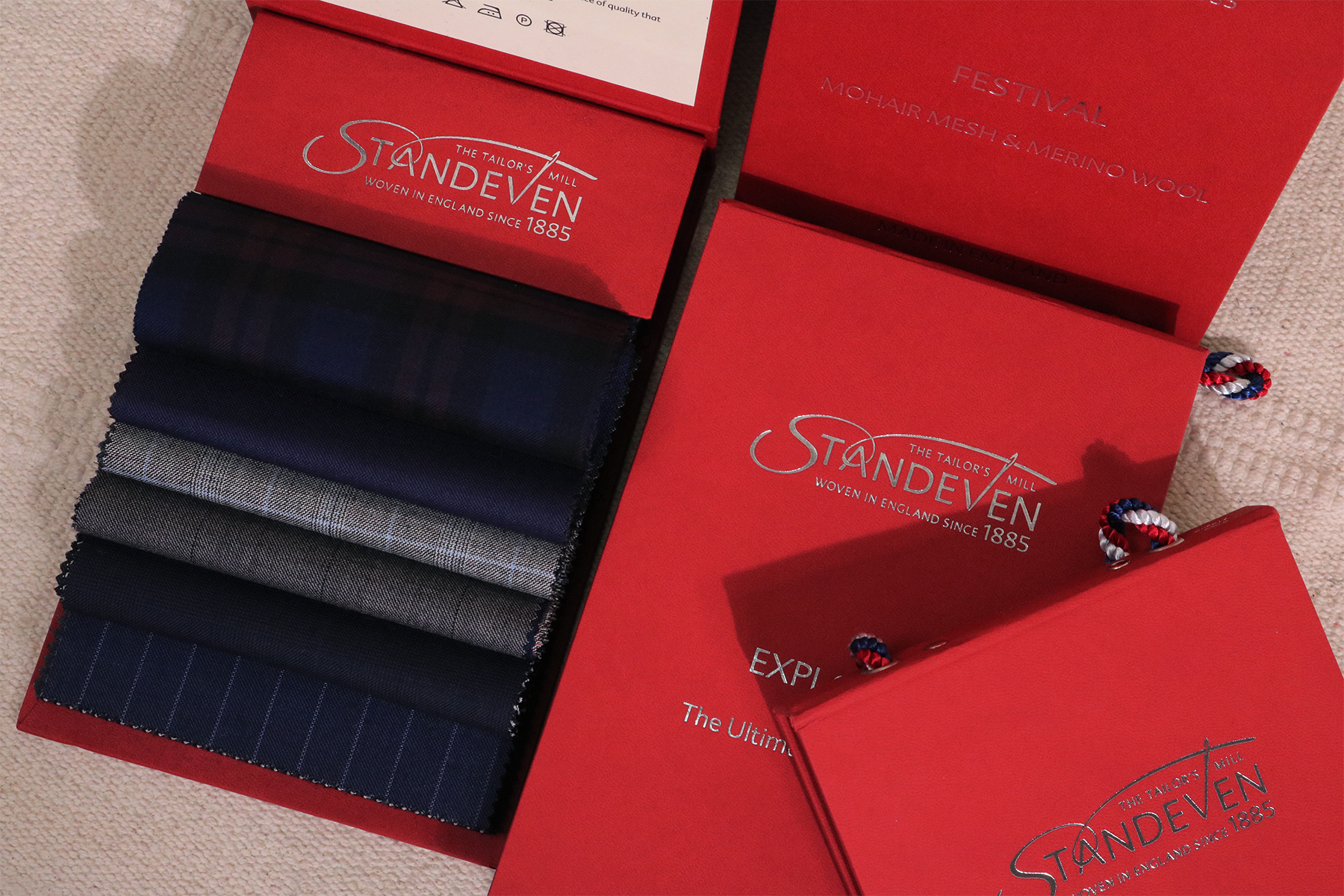 Quality and heritage are often synonymous, and we are constantly sourcing for inspiring suiting fabrics that offer exceptional value. It is with this idea in mind, that we are proud to introduce the Standeven collection in store.
The brand was founded in 1885, producing woven textiles in England since then. As a heritage English mill, their offerings are quintessentially British – robust, with fabrics woven meticulously using a two-fold construction technique. With a longstanding heritage and expertise, it is no wonder that they dare lay claim to featuring 'The World's Best Mohair' on some of their most iconic collections.
Here are 5 standout collections from Standeven for your consideration: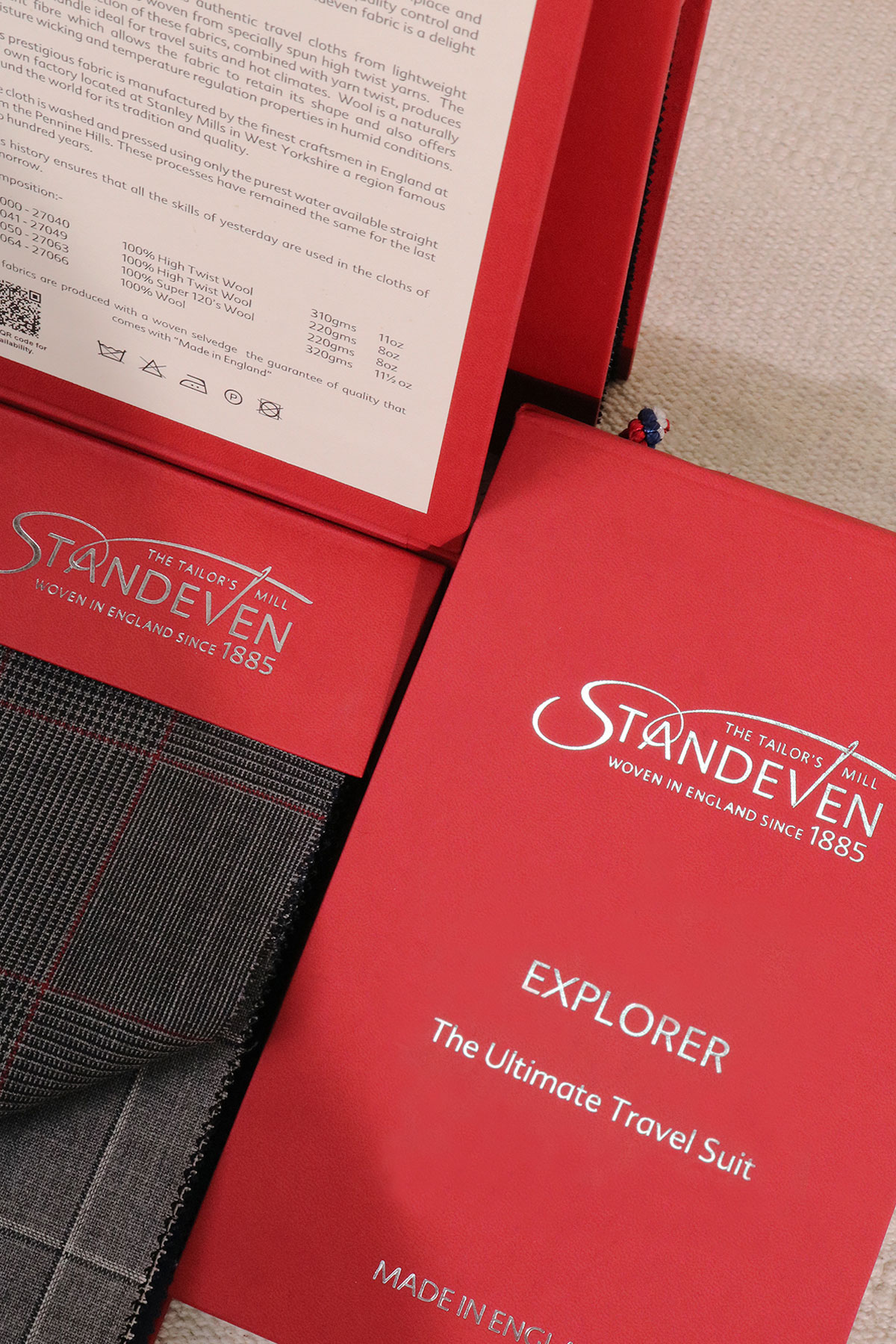 Explorer
No discussion of the brand can ever be complete without mentioning the Explorer. The hallmark of past innovation, the Explorer is a collection of high-twist or tropical fabrics that offers supreme breathability without sacrificing hand-feel. The fabric is tensile, sturdy and recovers its shape extremely well. Made into a suit, you wouldn't worry about unsightly creases – let the suit take care of that for you, while you can spend your time exploring the world.
Jacket: $1350, Trousers: $480, Vest: $500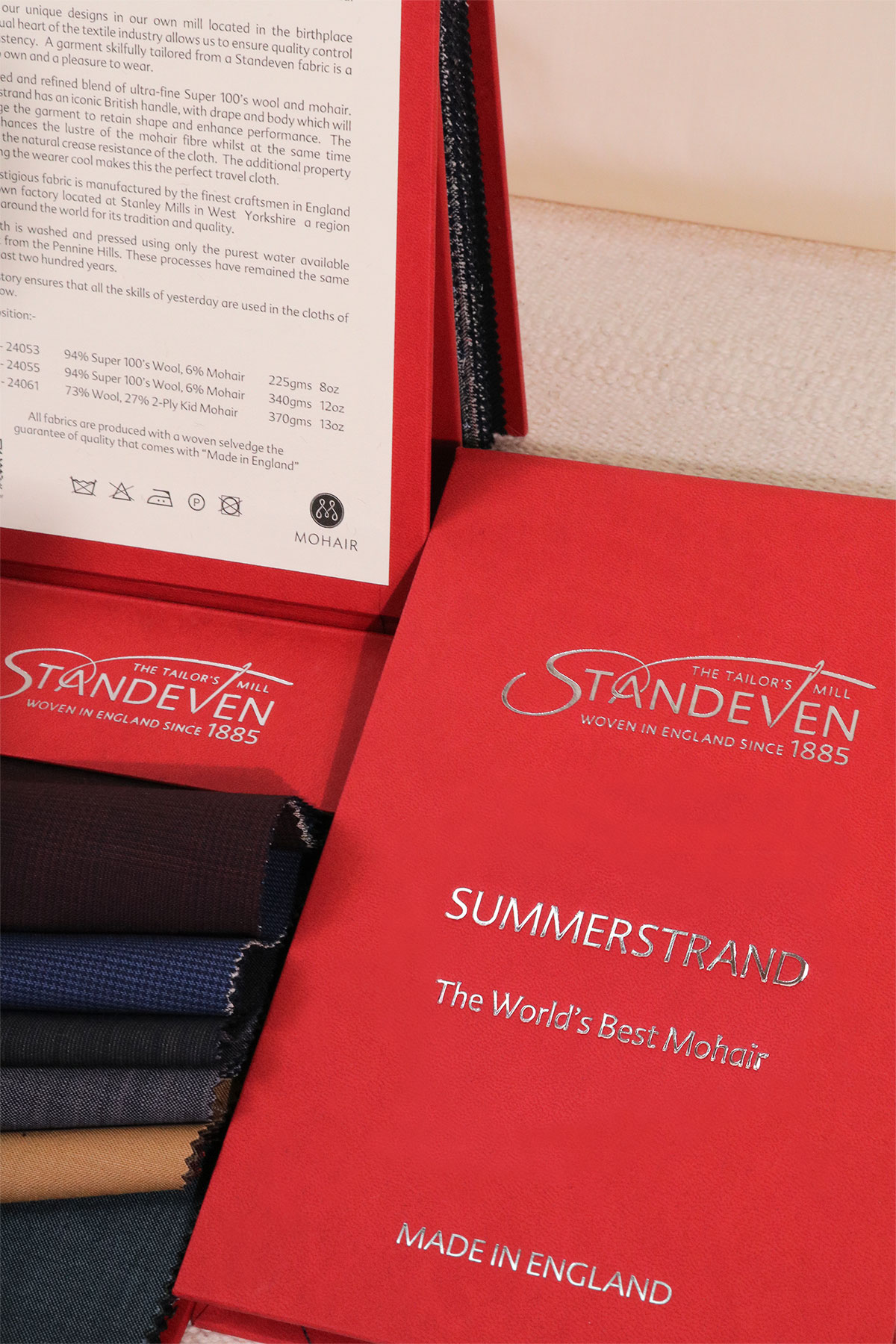 Summerstrand
Timeless and classic designs featuring a balanced blend of wool and mohair, this collection offers designs in different weights that best suit your sartorial style. Mohair by virtue offers higher shine and superb crease-resistance, which make this collection a perfect year-round consideration.
Jacket: $1400, Trousers: $500, Vest: $520
Festival
A collection of lightweight suiting fabrics that is big on functionality. Featuring moisture wicking and Cool Stretch technology (natural stretch up to 10%), this collection is perfect for those looking for a sensible, no-nonsense suit.
Jacket: $1300, Trousers: $440, Vest: $460
Park Lane Super 120's
Featuring a 2-fold yarn that is a hallmark of English fabrics, this collection introduces a generous variety of shades for any occasion. Blended with cashmere, the result is a suit that provides a soft and lustrous hand-feel that's well-made for daily wear.
Jacket: $1450, Trousers: $540, Vest: $560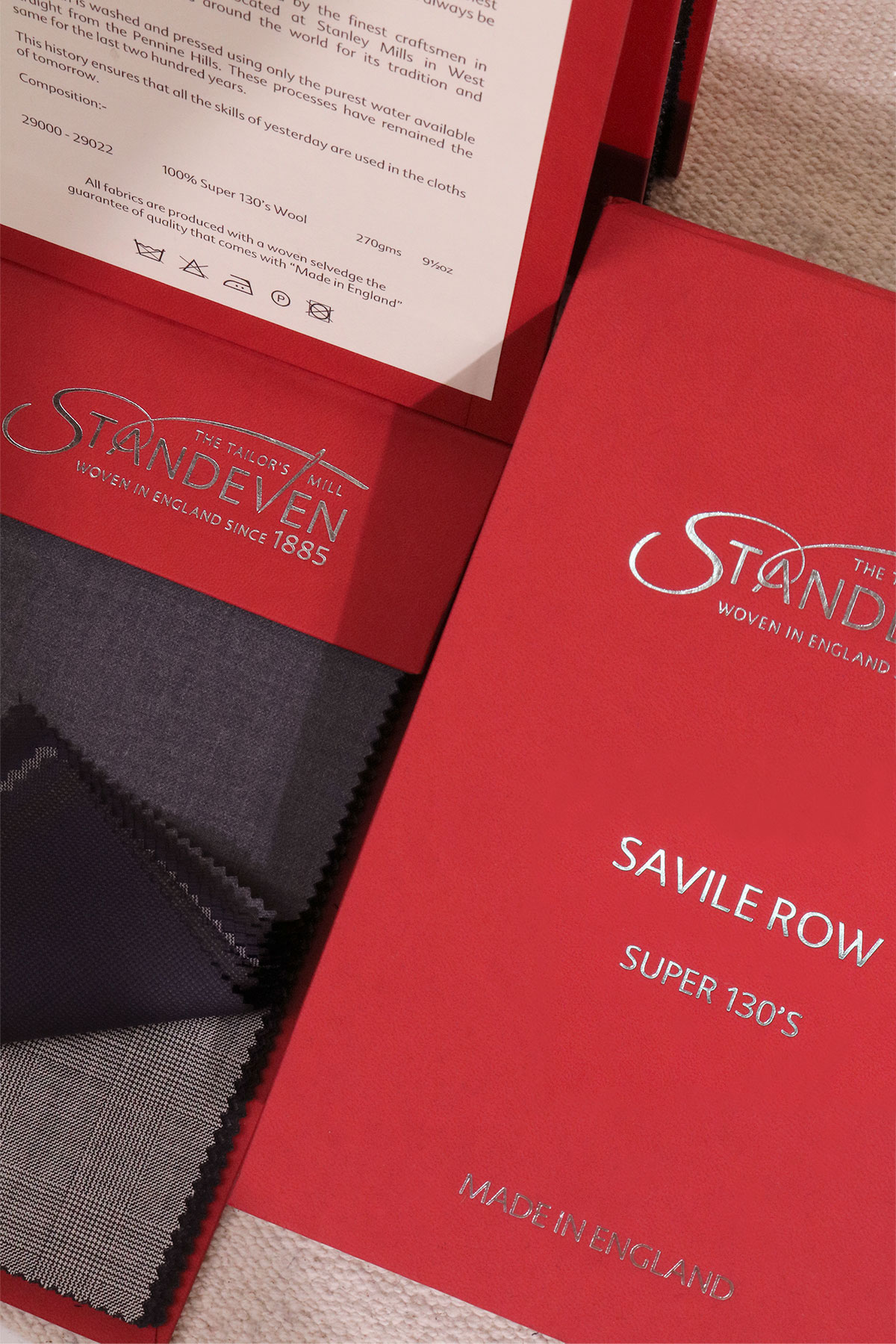 Savile Row Super 130's
Savile Row – synonymous with gentlemen's tailoring, this collection is an introduction to the quality offered by bespoke tailors. Everything a sharp-eyed tailor looks for – quality, ease of handling, variety - are contained in this collection. Like Park Lane, this collection is blended with cashmere to bestow a luxurious finishing upon the suit.
Jacket: $1500, Trousers: $550, Vest: $570
The Standeven Festival
To commemorate our launch of Standeven collection, we are offering the following limited-time deals:
1st Suit 10% OFF, 2nd Suit 20% OFF
[Save up to $615]
Bring your family & friends along to share this deal, or tailor 2 suits for yourself!
Tailor 1 Suit, FREE 1 Trousers or Vest
[Save up to $570]
Get 1 additional trousers or upgrade your 2-pc suit to a 3-pc suit for free!
Tailor 3 Trousers, get the 4th for FREE
[Save up to $550]
You can never have too many pairs of trousers (choose up to 2 different fabrics).
*Promotion exclusive to a selected range of Standeven bunches. Terms & conditions apply.
Explore the world of Standeven today.